Written by Alice Zsembery
Christmas is barrelling towards us and, whilst you may find yourself saying that there is nothing that the kids NEED this year, inevitably, somehow you also end up finding yourself wandering around the toy stores with crowds of like-minded parents trying to find something that will make their day.
The truth is that kids get enjoyment from the most unexpected of places, and there are so many ideas beyond the usual toys and books that spark their excitement.
So, if you are looking for a unique Christmas gift idea for children that encourages inquiry, limits the clutter and promotes good old-fashioned play without breaking the bank, then check out this list for inspiration.
Nature Play
Christmas is an ideal time to promote outdoor nature play with children. How about a gardening kit, complete with gloves, hand shovel, pot, stickers (to decorate the pot, of course) and seeds?!  You can even include a gnome or fairies to create your own fairy garden.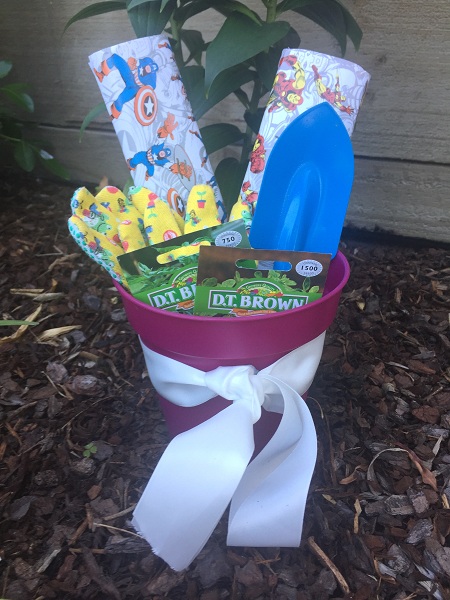 Imaginative Play
Pre-schoolers love a good dress-up box and whilst there can be a tendency to buy 'costume' dress-ups at exorbitant prices, there really is nothing like a good selection of random apparel for them to try on.
Some of our biggest hits have been sunglasses, a random pair of Mum's old shoes, Grandpa's hats, Grandma's shawls, leis, old costume jewellery and handbags. A few items that were otherwise destined for the op shop, combined with a small selection of new items can make the perfect dress up box.
Choose your own adventure
Give the gift of an experience. Whilst we are all familiar with zoo and museum memberships, you could also consider something different like indoor rock climbing (a hit with my 5yo), Luna Park or even a voucher to make your own handbag and accessories through online design studios like Little Designer Club.
For a twist on this, I know an Aunt that gave her nephew a little book of vouchers to use throughout the year. Each of them small, each of them cheap (or free), but each of them promoting beautiful childhood memories. They included a trip to the museum, a sleepover at Aunties house, a ride on a train, a visit to the ice-cream shop, a teddy bears picnic… you get the picture…
A carefully curated kit
And finally, one of my favourites… a kit of random goodies along with a particular theme that takes your child's fancy… Themes for kits can include cupcake making, dinosaur excavation, fort kit, art and craft kit, sock puppet, playdough, car track… the list goes on…
The best thing is that they can often be stocked very cheaply and whilst avoiding the major shopping centres! Feel free to download a list of kit ideas to stock your kit here.
From our family to yours, Merry Christmas and happy memory making!
You may also like to read:
Unique Gift Ideas for an Expectant or New Mum