Are you a bit strapped for cash? Or maybe wish to give a personal gift this year?
No matter the reason there are plenty of things to make for Christmas that will not break the bank. Plus, some of these projects the kids can do and make the gift even more unique to the family.
I've created a list from cooking, to craft to gardening. I hope you see something that inspires you.
Cooking
What better way to show someone you care than by giving them something you have cooked especially for them.
Shortbread biscuits/cookies
I used the McKenzie's Rice Flour Recipe (It's on the back of the box when you get a pack from the supermarket)
This is my favourite recipe for shortbread and really tastes like the store-bought kind.  Also, super easy to make so even better.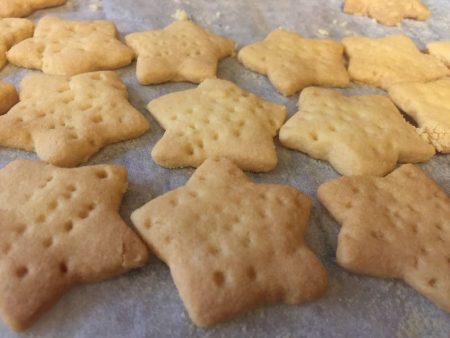 Before making the shortbread: Preheat oven to 150°C. Grease a baking tray or line tray with baking paper.
Ingredients
225g plain flour sifted
115g caster sugar
1 pinch salt
225g butter, at room temperature
Method
Combine sieved flour, rice flour, sugar and salt in a bowl. Rub in butter and knead gently until a smooth dough forms.
Transfer onto a floured surface. Roll the dough into the right thickness and then use a cookie cutter to cut out. I chose Stars, Christmas Trees and Hearts. It's up to you what shapes your shortbread is in. It's up to you.
Place onto baking tray and prick with a fork. Bake in the oven for 20-30 minutes or until light golden. Allow to cool before moving the shortbread, they might break and once dry it is safer to do so.
Once cool, pack up for your gifts or if you have cooked them earlier store in airtight containers.
Orange and Poppy Seed Pound Cake with Orange Icing
I was looking online for something different to give people rather than the traditional fruit cake. I love orange and poppy seed and thought it would make a nice gift.
After looking online, I came across this recipe from BakerbyNature.com and had to give it a go.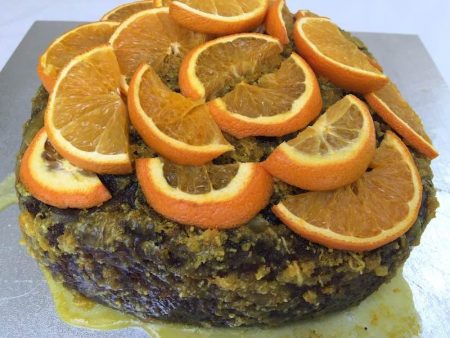 Ingredients
4 large eggs
3/4 cup full-fat Greek yogurt (I didn't have Greek yoghurt and used Jalna Vanilla Yoghurt)
1½ cups plain flour
1/4 cup poppy seeds
1 1/2 teaspoons baking powder
1/2 teaspoon salt
1 large organic orange, zested and juiced; divided
1 cup sugar
1 teaspoon vanilla extract
½ cup olive oil
Method
In the original, by Baker by Nature, it wanted to separate all ingredients and then add them with the wet and combine after having the orange be fragrant with the sugar.
I started off with the sugar and added the orange zest and then added all ingredients in one bowl.
Grease a pan and then pour in your cake mixture.
If you are making it in an oven you need it to be on about 180°C
The original recipe was from America and therefore had the temperature at 350 °F which equates to 176°C.
The timing of cooking this cake was listed at 50-55 minutes. Check if the top of the cake is golden and if your cake tester (skewer or knife like I use) comes out clean, then the cake is done.
I cooked this cake in the airfryer. It was on for 180°C for 28 minutes and it came out perfect.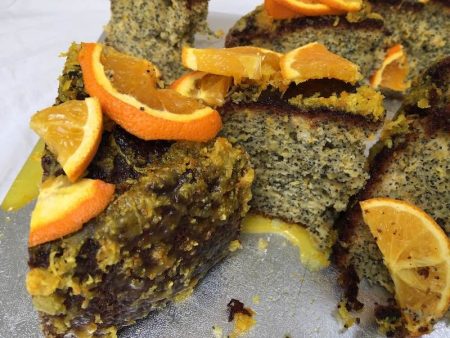 Orange Icing
I did my own version of the icing and added more orange to make it really pack a punch of orange.
1 cup and half of icing sugar
2 oranges using the zest and juice as well
Mix together and then you have some wonderfully orange icing
Wait for cake to cool before icing and if you are gifting it is a good idea to ice the cake before gifting.
I put my orange and poppy seed pound cake in a reusable container from Woolworths that only cost me $2 and I got a pack of 4 containers. Perfect for more cake!
Nutty Chocolate Bark
I've done this before but never with nuts. My previous ones were with sweets for the kid's parties.
This is a perfect addition to a gift bag or hamper.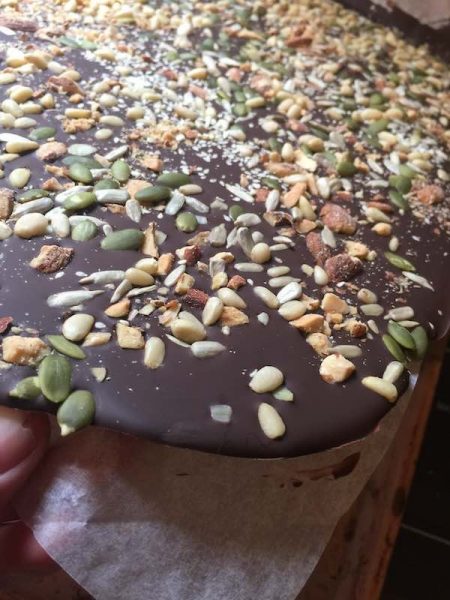 Ingredients and items needed
I purchased 3 dark chocolate cooking bars (You can get other ones that you love to eat as well – it depends on taste.). If you are making a huge batch, it is best to buy more chocolate, so you can make many different Chocolate Bark.
Nuts – Oven Roasted Almonds, Pine Nuts, Sunflower Seeds, Pepita Seeds (Otherwise known as Pumpkin Seeds) and Sesame Seeds
If you don't want to do nuts or wish to do a few with different toppings you just get different toppings like biscuit, lollies, gummy bears or anything that takes your fancy.
Baking Paper
2 Saucepans to melt the chocolate
Method
Put water in one saucepan to boil.
While the water is trying to boil cut up the chocolate with a big knife so that it melts quickly.
Get a baking tray and line it with baking paper. You might need one baking tray or two depending on the amount of chocolate you have.
Once the water has boiled add the other saucepan on top of the water (Make sure that you don't put too much water in the bottom saucepan, if there is it will overflow and might go into your chocolate).
Now add the cut-up chocolate to the top saucepan and stir with a wooden spoon. Make sure to turn the heat off the bottom saucepan as after a while it might burn the chocolate)
Once all chocolate is melted, you just need to pour the melted chocolate on the baking paper.
Now you have gooey chocolate on baking paper, just add the nuts or other additions to your Chocolate Bark.
Put in the fridge to harden and then once all super hard, break apart and put in a container to give as a gift.
If you make the Nutty Chocolate Bark early just pop in some containers and pop in the fridge. This will store well if refrigerated.
Beetroot and Orange Spiced Chutney
I spotted this recipe on BBC Good Food website when I was searching for things to make for Christmas. The recipe sounded so yummy, so I had to make it.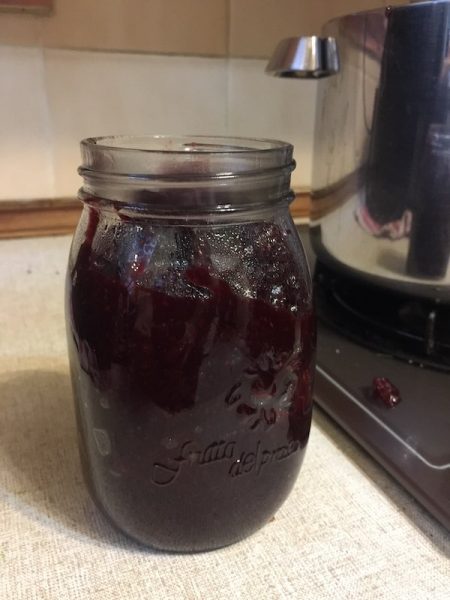 My very first batch of Beetroot and Orange Spiced Chutney
Sterilise your bottles first:
To sterilise your bottles, it is best to wash in the dishwasher or by hand in hot water. Once clean and rinsed thoroughly, finish off in the oven for 15 minutes to kill anything that might be on the bottles or lids. I did this after I cooked the shortbread and had the oven still at 150°C.
Ingredients
1 and a half kilos of raw beetroot. You will need to wash, trim, peel and dice the beetroot. (Make sure you wear gloves as beetroot stains)
3 Onions chopped
2 tablespoons of yellow or white mustard seeds. I could only get whole seeds so decided to make it into a powder with a pestle and mortar.
3 eating apples grated and peeled. I chose granny smith apples, but you can either have red delicious or other varieties.
1 tablespoon of coriander seed (I got the powered variety)
1 tablespoon of ground cloves (I used the powered one)
1 tablespoon of ground cinnamon
700ml of red wine vinegar (I foolishly only got a 400ml bottle and found that you can substitute with apple cider vinegar if you are in this situation as well when cooking)
700 grams of granulated sugar (Caster Sugar)
Zest and juice of 3 oranges
Method
If you have a preserving pan you can use this, or in my case, it was a HUGE saucepan.
Cut up all ingredients and then add them to the HUGE saucepan and then cook for hours.
The BBC recipe said that you should cook for an hour and it will be done, however, I ended up cooking for over 3 hours to get the right consistency for the chutney.
The chutney should resemble jam, be able to be on the spoon or knife and not fall off instantly or have too much liquid in the mixture. Once right take off the stove and rest for 10 minutes before bottling your homemade chutney.
You can put the hot chutney into the bottles after resting and then seal with the lid.
Store in a cool dark place and it will keep for up to 6 months. If opened keep in refrigerated and will last for 2 months.
Note: The chutney is not that spicy but just gives a nice flavour, so don't think it is too much for anyone that doesn't like chilli or mustard.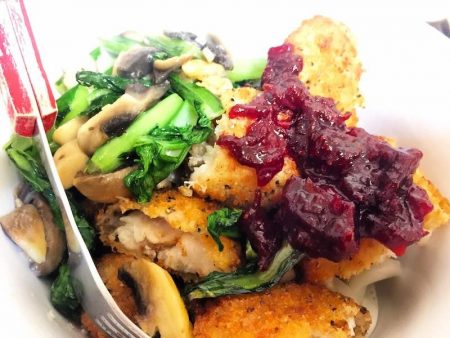 Beetroot and Orange Spiced Chutney on Fish
Sewing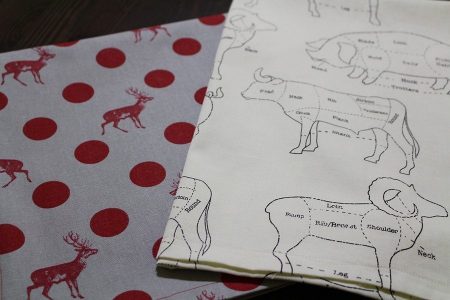 Finished Tea Towels
Make skirts, pants, or other clothes for others
Create a hamper of material that you have collected for someone that loves to sew.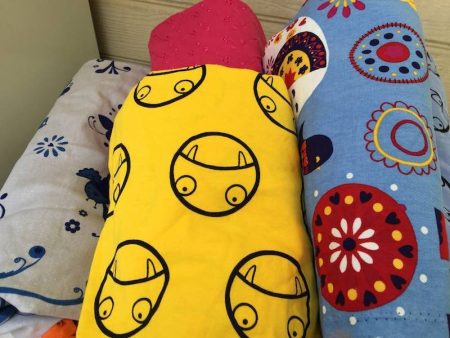 Material for a Sewing Hamper
Creative
Frame your kids' art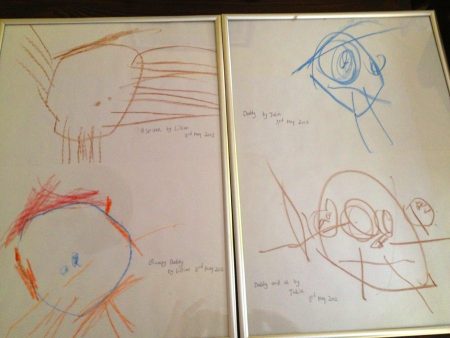 A family photo framed for the grandparents – It could also be a collection of different pictures documenting how the grandchildren are growing.
Decorate handkerchiefs – I did last create them for Father's Day, but this could be for any gift.
Decorate material and then create either a tea towel or a cushion.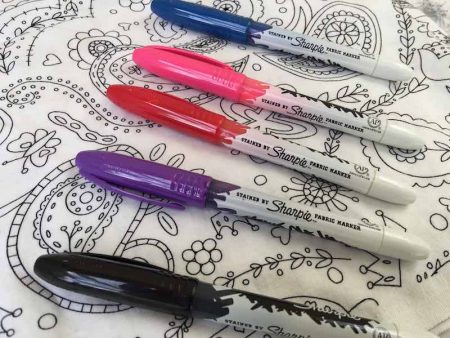 All you need is some Sharpie Pens and an oven and then you can decorate cups, mugs, plates and bowls.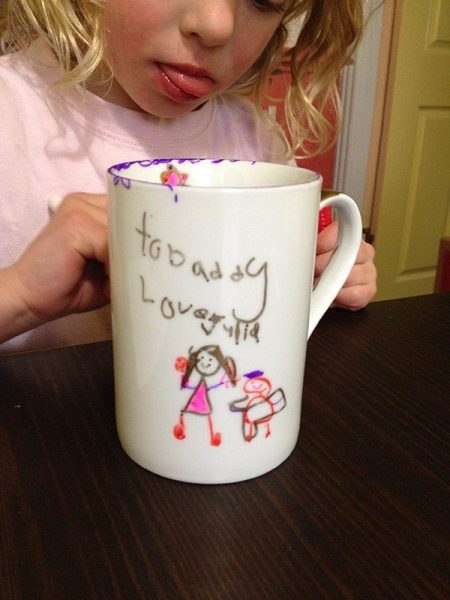 This is a fun project for the kids to do. Make one of a kind decorations for the house and the Christmas Tree and send as gifts.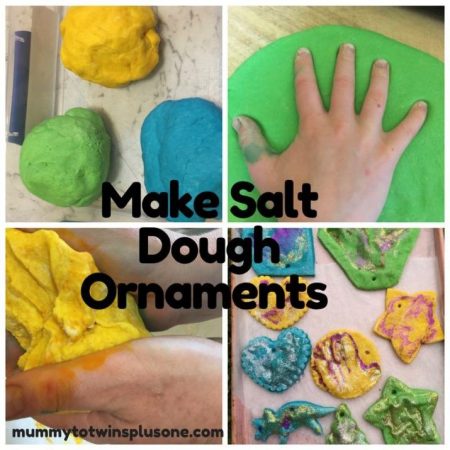 Make canvas prints of all kid's hands and feet prints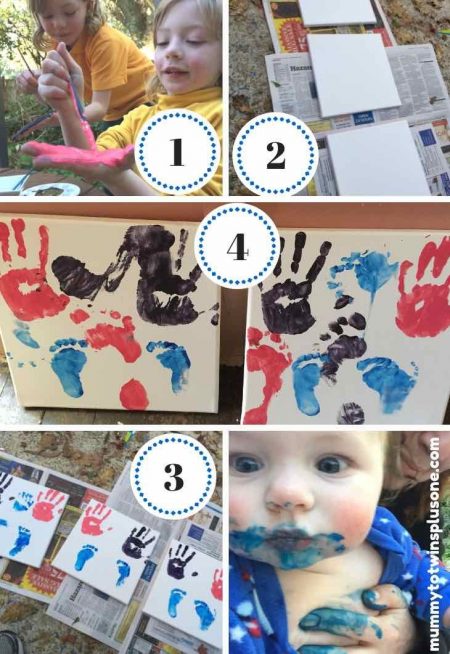 Garden
Decorate pot plant containers to create the perfect gift. Fill them with some cheap and cheery plants and then your gift is done!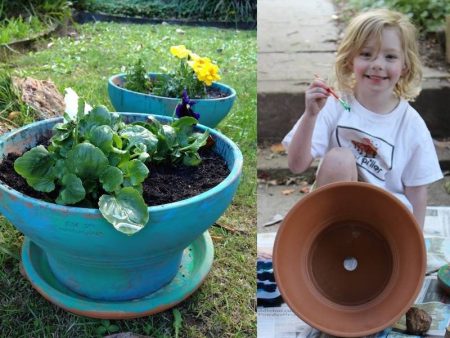 Give cuttings of your favourite plants in pots as gifts
Collect some seeds for the garden buffs
If you wish you can also create a hamper all-around gardening, seeds, gloves, plants and more.
Beauty
Make your own cheap beauty products.
I have made all my own beauty products using a pumpkin as the prime ingredient. Download the recipes and how to make the Pumpkin Beauty Products here.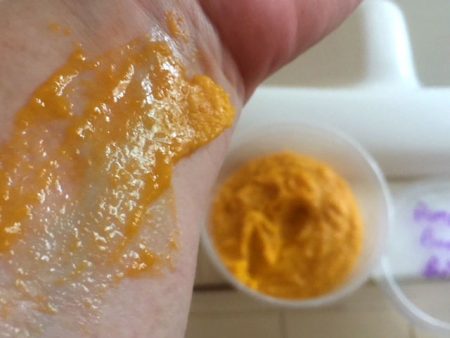 Pumpkin Body Butter
If you would rather create your beauty products with lemon or mango or maybe something else, you can easily find recipes online.
For example, you could make a mango body butter or lemon sugar scrub.
Once created all you need to do is to put in cheap containers, add a sticker or tag and gift it to your person of choice. Make a huge batch and give to workmates before the holidays.
The bottles for the Nutty Chocolate Bark and the Chutney only cost $1.50 each bottle, purchased at BigW.
The reusable plastic containers to store the Orange and Poppy Seed Pound Cake were purchased at Woolworths for $2 and I got a pack of 4 containers.
The tags, twine and hearts were purchased from BigW Craft section, they were $3 each.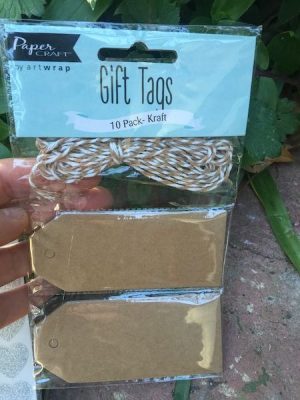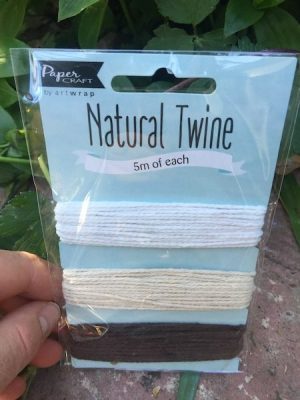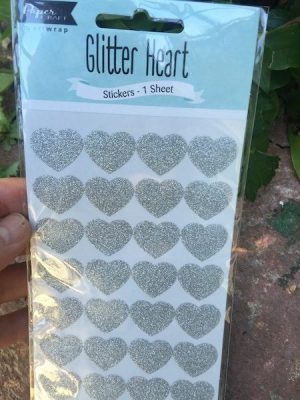 I hope this gives you some ideas for homemade Christmas presents.
Kids can have fun creating and helping out and I'm sure that the family will love the added touches done by the children.
If you are making homemade gifts let us know what you will be creating? What is the go-to gift or something you are known for?
You may also like to read:
Christmas-Themed School Holiday Fun!
How to teach your kids the gift of giving