Media kindly brought to you by Stuck On You
Stuck On You is celebrating its 25-Year Anniversary, and it's a mammoth milestone when you think about it. For a quarter of a century, Australian parents have been relying on the high-quality products from Stuck on You to personalise their children's school and personal belongings; avoiding lost items and tears for kids, and saving the family money.
They're kicking off 2020 and the new decade in style with the launch of an all-new collection of designs that embody the fun, functional and family-friendly spirit you've come to love about the brand.
The new designs emphasise how innovation is central to Stuck On You and reflects its legacy as a true Australian success story. A Geelong-based business founded by a mum (Carrie Felton) who helped pioneer the 'personalisation revolution', it has grown to become a world-famous company now delivering to 127 countries across the globe.
Let's take a look at what's new in 2020, how their story began, and how Stuck On You is continuing to meet the evolving needs of Australian parents and their kids.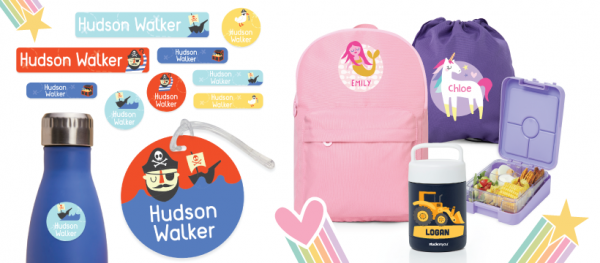 What's new?
A new variety of Stuck On You designs with the same high-quality you've come to expect; ensuring there's a design to delight every child.
The new designs will be available on the entire range of much-loved and popular Stuck On You products including Labels, Bags & Bag Tags, the insulated Food Jar, plus their best-selling and hugely popular Bento Lunchbox.
The designs have been lovingly created by Stuck On You's in-house team of designers and reflect the feedback from their passionate parent following.
A broader goal of these designs is to also encourage young (and older) Australians to be more sustainable through personalisation. Founder Carrie Felton is thrilled about their release and potential impact; hoping it will "inspire even more families to join the personalisation revolution". Remember, with Stuck On You, you can stick a name on just about anything, and less loss equals less cost and waste!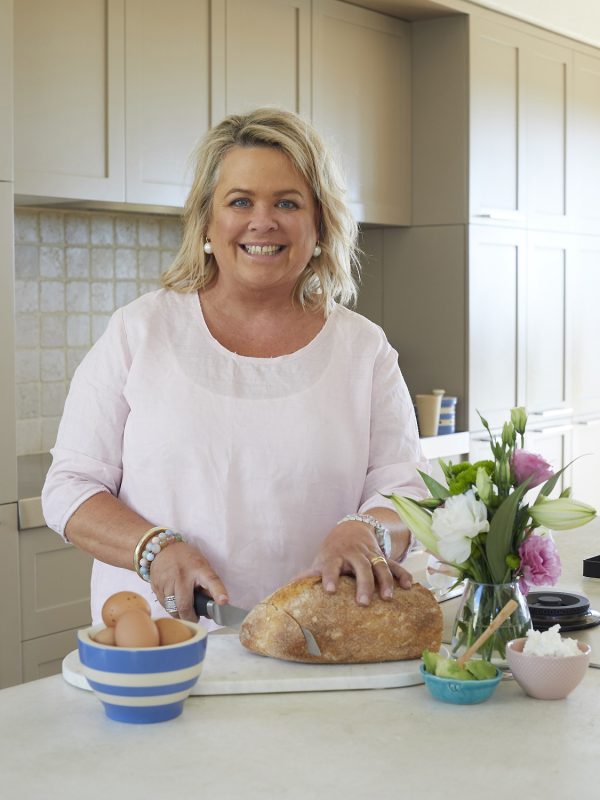 How it all started:
Today, the art of personalisation is everywhere and kids can benefit from a variety of items made to be uniquely theirs through fun colour and image combinations. However, that simply wasn't the case back in 1995 when Stuck On you founder and 'mumpreneur' Carrie Felton was raising her 3-year-old son Charlie.
In preparation for preschool, she was instructed by the crèche to purchase name labels to attach to his belongings. The problem was that Charlie couldn't yet read his name, but quick-thinking Carrie thought of a solution. As Charlie's dad was a pilot and Charlie loved planes, why not add a small plane icon next to his name, so he could recognise the symbol immediately? She presented her out-of-the box idea to the print shop, but had significant trouble making it a reality.
Driving home frustrated but certainly not deterred (as only a passionate, determined mum knows how!) Carrie knew she was on to a winning idea and Stuck On You was soon born.
How Stuck On You is continuing to meet the evolving needs of Australian parents:
In their quest to be the original and the best, Stuck on You has made continuous innovation a top priority throughout the years. Proving that it's in touch with the modern parent, Stuck On You has made a commitment to environmental sustainability in its range of products.
Their best-selling and hugely popular Bento Lunchbox is a perfect example. It's a waste-free, BPA-free, easy-to-clean and non-toxic option for a reusable lunchbox for school or eating on the go. In fact, the use of a Bento Box will save around 30 kilograms of landfill in school bins per child, every year!
Stuck On You has an ongoing commitment to improving the ways kids and parents approach school supplies and personal belongings. What's next in the progression of personalised labelling and products? You better believe that Stuck On You is busily working on new ideas to equip you and your children as they grow. In the meantime, check out Stuck On You's huge range of personalisation options including lunchtime solutions at www.stuckonyou.com.au. They've got you well and truly covered!