Adjusting to social distancing, home isolation and home learning may feel overwhelming, but there are plenty of positive changes you can make to maintain your health and wellbeing through the coming weeks and months. I've always loved the calming practice of Yin Yoga. It's easy to try and can be a great coping strategy for your mind and body. During these stressful and uncertain times, Yin Yoga is a great tool to have in your toolbox. You can try it all in the comfort of your own home and stay motivated with the support of other mum. All it takes is a bit of guidance to start. Are you ready?
What is Yin Yoga?
Yoga is known to be a relaxing, healthy and spiritual practice that can improve flexibility and strength. Some forms of yoga that you may be familiar with can be active and physical, or 'yang'. While these types of yoga have great benefits, they are missing the 'yin'. Yin Yoga is a quiet practice that slows down movement and focuses on a spiritual connection with your mind and body. Instead of flowing through active movements, Yin Yoga involves holding deep poses for longer periods of time. A pose may last a minute or two, or even up to 5 minutes.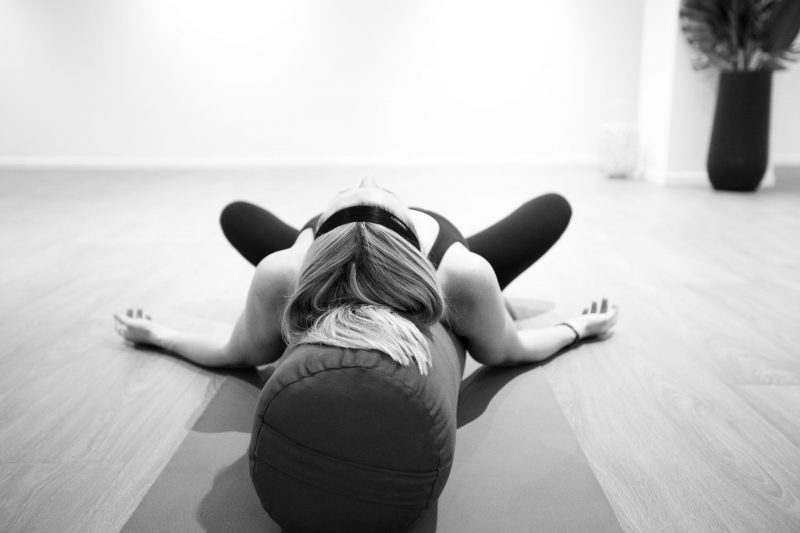 Photo Credit My Sore Yoga http://www.mysoreyogacph.dk/news/yin-yoga/
What are the benefits?
By slowing down your mind and body during Yin Yoga, you are gifting your body with gratitude and relaxation. Yin Yoga releases stress, worry and unease. The slow movements encourage you to sit with your emotions and learn to accept them. This can have lasting benefits with your mental wellbeing, well beyond the end of the practice. Overtime your resilience may become stronger, making it easier to overcome life's challenges. The stillness in Yin Yoga is meditative and restorative. It offers a chance to connect to your mind, body and spirit.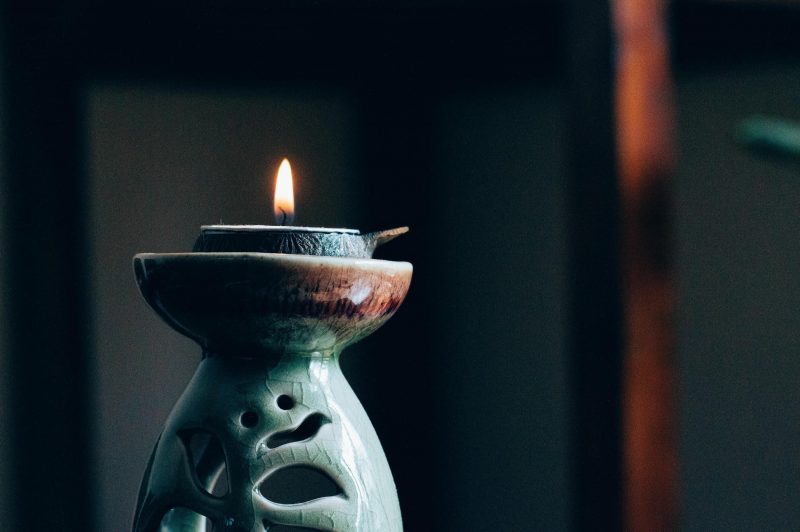 Photo by Hans Vivek on Unsplash
Yin Yoga is also physical. By holding deep strengths, your body's tissues lengthen and release, leaving your muscles feeling as though they have been relaxed or massaged. This practice can improve your range of motion and help strengthen and heal reoccurring injuries. Yin Yoga can correct habitual posture problems, leaving you balanced and in control. The deep breathing you'll learn during the practice is also a powerful trigger for the parasympathetic nervous system. This is connected to a number of benefits including improved blood pressure, digestion, sleep and immune function. What better self care tool for mums during a public health crisis?
How to get started!
Yin Yoga is one of the easiest home activities to do. Perfect for mums juggling work, home learning and maintaining a house. It requires very little equipment and can be done anytime, anywhere. All you need is:
A yoga mat
Blanket
Bolster (or rolled blankets)
Yoga block (optional)
A quiet place
Online class or guide
Create a comfortable place for your Yin Yoga practice at home, and use my guiding Yin Yoga videos to get started. Together, we can not only get through this difficult isolating time, but we can develop new skills and improve our health and wellbeing!
Narelle King is a Yin & Nidra Yoga instructor and Wellness Coach for Simply Happy. She helps working mums who are always on the go, but the constant juggle of work and family commitments are leaving them exhausted and taking a toll on their health. She's combined both her passions into an online offering for women who are looking for support and accountability to make simple changes to their new stay at home lifestyle.
When she's not working you can find her snuggled up with a good book, walking while listening to a podcast or enjoying the local surf coast beaches with her husband and two kids.
If you'd like to Calm Your Mind & Body in 5 days using Yin & Nidra Yoga then join me on the mat with just some blankets for a relaxing yin shape each day.
In less than 5 minutes a day, you can calm both your mind and body from home so that you feel less anxious and stressed.
Add your details below to receive the free videos.
https://simplyhappy.com.au/your-yin-yoga/
To view on YouTube:

You may also like to read:
Are your kids getting enough exercise?