Music has such a positive impact on us all. We can be driving in the car on a rainy winters day and a song from summer comes over the radio, instantly taking us right back to that warm and vibrant summer feeling. It makes us happy, sad, revved up, relaxed and everything in between!
For children the benefits are not only the same they also cover a gamut of areas! Music can help children to develop fine and gross motor skills through movement, can help with literacy and numeracy, helps to relax bubs at night for a restful nights sleep and so much more.
By way of introduction, my name is Sarah and I founded Little Rockers Radio, Australia's first 24/7 online commercial radio station completely dedicated to children from birth to 6, their Mums, Dads and Carers.
I'm really excited to be joining the Kiddipedia team and profiling some of the countries most talented artists who make beautiful, educational and entertaining music for children.
Don't get me wrong, I love The Wiggles, Justine Clarke, Sam Moran and every other Australian artist that rolls off our tongue!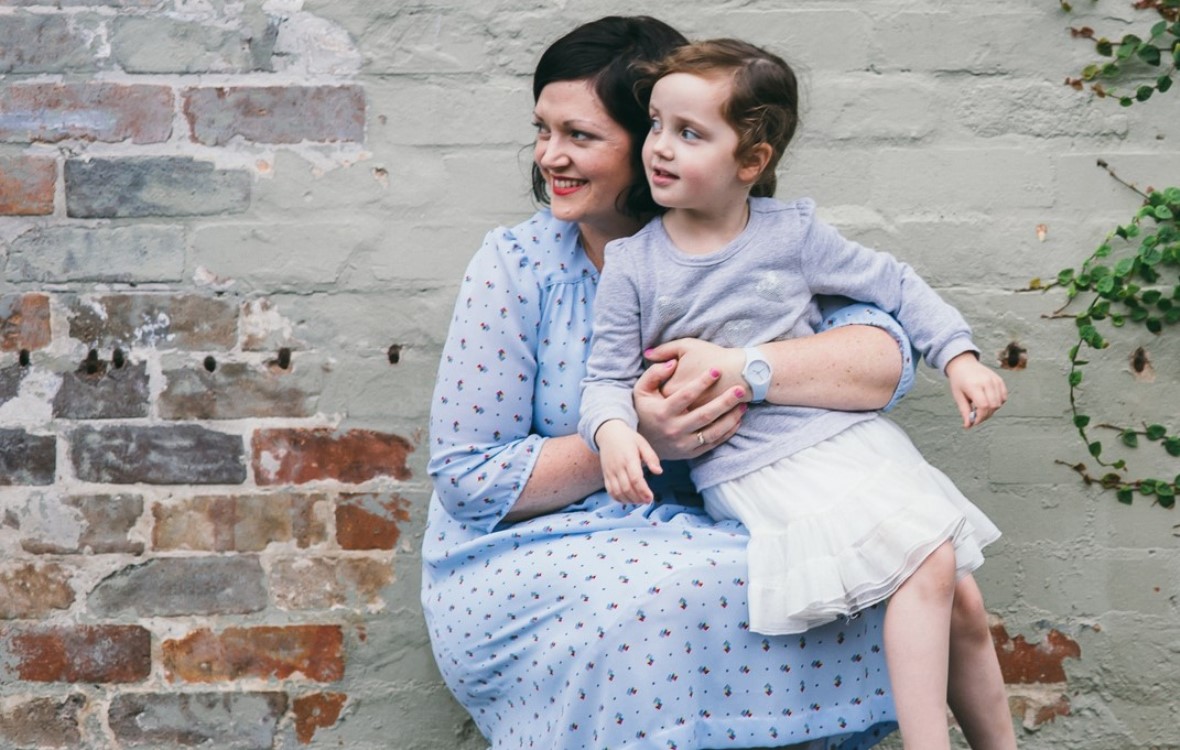 One thing that really surprised me however when I first launched was the number of Australian artists there are making music for kids, most of them working part/full-time, raising children and performing in their local communities, through Child Care Centres and Kindergartens. I receive around 3 or 4 new song submissions each week, that's around 200 a year! Most of these submissions are from Australian artists. So, I want to shine a light on these artists and bring to you a variety of beautiful music for children and Mums!
One musician that instantly comes to mind as she has written one of my favourite songs, Travelling Band. Angie Who describes her music as K-Indi Folk, her album, Littlefolk, is full of music that both Mums and bubs will love.
Travelling Band brings tears to my eyes every time I hear it, written in a way only a mother can about our children growing up!
Angie has "2 of the best children, a 5 year old girl and a 2 year old boy, they are both hilarious and the most wonderful creatures, I genuinely enjoy their company, but I also enjoy my own from time to time"
I caught up with Angie to find out a little more about her and her music…
"I love cowboy boots, vintage things (dresses, knits and tea towels). I also love when people get a saying just slightly wrong (e.g….they don't know me from a slice of bread!)…and the faces people pull when they are crossing the road in a risky fashion…the most when they can't decide if they are going for it or staying put and they step forward and back a few times.
"I remember when I was a kid, strumming on my ukulele in the kitchen with my mum, we would just sing 'running and jumping' over and over again…she would also sing 'let's take a walk, dum da dee dum, hand in hand, dum de dee dum'….when I had my daughter, I began to reminisce a lot about my own childhood, about my mum and the songs she used to sing to us, and also about my Nan and the time we spent together crafting or reading out in the sun in the backyard. Those bits of songs from my Mum, I took and turned into full songs that I was able to record for Littlefolk. (Running & Jumping / Let's Take a Walk)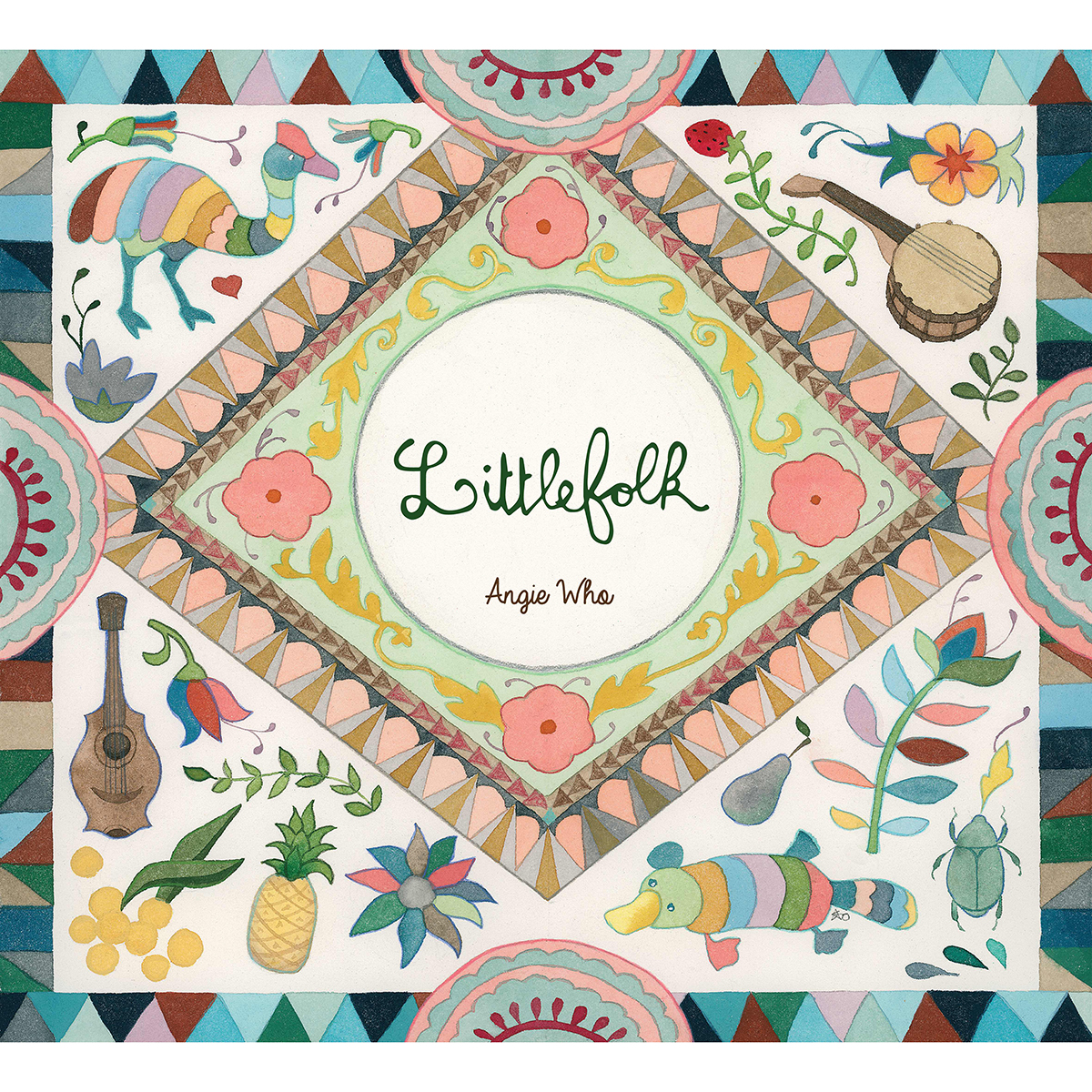 Besides music, what else do you do?
I became a school mum this year, so there's lunch boxes A LOT.
I work 4 days a week at our church, we run an emergency relief program, which I book the appointments for. I'm the general office lady, music co-ordinator and Playgroup helper among a bunch of other things!

How long have you been making music?
I started writing songs in my late teens…so just a few years really 😉

What is it you love most about making music for kids?
I like to think of 'Littlefolk' as family music. I really tried to make an album that could be enjoyed by little people and their parents/carers…a bonding thing, a special family glue. When I hear from parents, dads in particular, that 'Littlefolk' has been the only CD in the car for a while, and that they all sing the songs together, I feel like it's mission accomplished! I get all happy in the heart.

What do you find most challenging?
Just finding time…probably the cry of every mother! I'm not keen on the admin side of things, or the house work, I'd just love to write songs and do shows all day!

Here's Angie's latest video, Travelling Band, for you to enjoy…
https://www.youtube.com/watch?v=YLc8vaHFAnc
Embed code: <iframe width="560″ height="315″ src="https://www.youtube.com/embed/YLc8vaHFAnc" frameborder="0″ allowfullscreen></iframe>
You can find Angie Who at www.angiewho.com and you can also hear all of her great music on Little Rockers Radio at www.littlerockersradio.com.au
You might also like to read:
Development of our Children's Fine & Gross Motor Skills: We're falling short