Summer is a great time to enjoy Smoothies.
They are great way to pack in nutrients and an easy way to get your fill of energy-boosting proteins and healthy fats
Try these Super-Healthy Smoothie Recipes full of the nutrients and protein you need.
Delicious healthy smoothie recipes sure make it easy to eat healthy with fruit, veggies, nuts, protein, immune-boosting yogurt, and other nutritious ingredients.
Enjoy….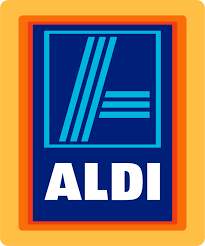 Special Buys are available at Aldi from Wednesday 8 February, while stocks last.
Pretty Passiona
Ingredients:
1 frozen banana
pulp of 3 passionfruit
¼ bunch of mint, leaves picked, plus extra to serve
4 medjool dates, pitted
1 tablespoon maca powder (optional)
500 ml (2 cups) almond milk
Method:
This one is fresh but still creamy. And it looks super pretty too!
Passionfruit seeds are high in zinc, which is kind of like one of the traffic controllers of the body – helping out our immune systems, our skin, even our brain function.
Pop the banana, passionfruit, mint, dates, maca powder (if using) and almond milk in your blender and whiz together until silky smooth. Pour into glasses and top with a few extra mint leaves.
Beautiful!
Serves 2
TIPS:  This recipe also works really well if you swap the almond milk for coconut water.
Dreamy Greens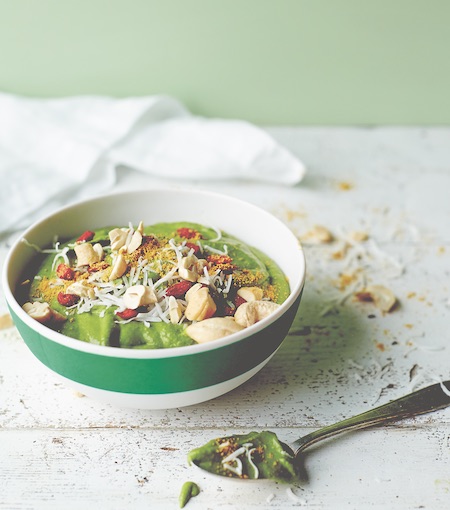 2 frozen bananas

100 g (1 cup) rolled oats

2 large handfuls of baby spinach

2 tablespoons extra-virgin

coconut oil, melted

125 ml (½ cup) coconut water

75 g (½ cup) cashew nuts soaked for 2 hours or overnight, then rinsed

45 g (¼ cup) medjool dates, pitted

pinch of cayenne pepper

½ teaspoon ground cinnamon
Topping
1 tablespoon shredded coconut

30 g (¼ cup) goji berries

1 tablespoon roughly chopped cashew nuts

2 tablespoons bee pollen 

(optional)
Method:
Pop all the smoothie ingredients in the blender and wiz everything together until you have a thick, smooth consistency and all the lumpy bits are gone.
Pour into bowls and top the shredded coconut, goji berries, cashews and bee pollen (if using)
This is a masterpiece!
Serves 2
TIPS:  You can use any kind of date for this recipe, but medjools are juicier and sweeter – I reckon they taste like caramel. If you don't have any shredded coconut for the top, desiccated is totally fine.
You might also like to read:
Top Tips for Allergy Free Easter Baking