In today's digital world, most people don't think twice about documenting our children's milestones on social media. From birth and right through school, parents are sharing every aspect of their family life with family and friends.
And it's not just parents who are doing the sharing – schools, grandparents, other parents, the soccer club, local café, and kids gymnastics class – are all sharing photos of children on their websites and social media accounts.
Yet, once an image has been shared in the digital ether, control can quickly be lost as to who has access to it and, in turn, a plethora of risks emerge.
Recent McAfee research shows 30% of Australian parents use social media to post a photo/video of their child at least once a week. However, less than 30% are concerned about the consequences even though 71% know the image may end up in the wrong hands.
From pedophilia to stalking, cyberbullying, identity theft and kidnapping, the online risks for your child are many and great. The Australian eSafety Commission warns that half of all images on paedophile image-sharing sites originate from social media sites and blogs.
But the virtual world is an unavoidable feature of modern life so how can parents and carers let their children lead a digital life while protecting them at the same time?
Set rules for yourself
Think before posting. Is the content appropriate? Set yourself some rules: for example, you may want to avoid swimwear and partial nudity shots. Do you want to post full-frontal face shots? By only posting shots that show faces on an angle, you are minimising automatic identification abilities and the likelihood of image stealing by third parties.
Only share images with people you know and trust. This may mean reviewing your social media channels' friend lists but remember that if one of your friends 'likes' your picture, it may be visible to their friends too.
The devil is in the detail
Strangers can learn a lot about your child from a single photo, including where they can be found during school hours and their age.
Exclude (or blur) details that may clearly identify your child such as school uniform badges, outside specific local landmarks. Do not tag the location of the photograph if it is significant to your everyday life, such as your child's school.
And while you may want to share one of your proudest moments on social media, the birth of your child, consider excluding the exact date of birth along with their full name.
In addition, every digital photograph contains metadata that records the time, date and GPS coordinates of where the photo was taken. There are different ways you can wipe that data or better still, simply create a screenshot of the image and share that instead. This also ensures the image is low resolution, lowering the chances of that image being stolen.
Don't sign away their privacy
Stop signing blanket or general consent forms. Make sure you only provide informed, specific consent to any organisation wanting to use your child's photo, including their school. Find out when and where a photo is being used, and for what purpose. Remind the organisation involved that photos are personal information requiring greater protection.
This also means checking your social media privacy settings to ensure you're not sharing images of your children with the whole world every time you post.
Ask before sharing
Be respectful and take the time to ask other parents' permission when taking photographs that include their children if you intend to post the photo publicly. Having open conversations about what they are happy to share and, in turn, conveying what you are comfortable being shared, will leave less room for unwanted online images.
When your child is old enough, you should ask permission before posting their image. This establishes a 'privacy-first' mentality in your household which should set them up for a healthier relationship with technology when they are old enough to protect themselves.
Navigating the digital world is a complex one for adults and children alike, but with a bit of time and careful consideration, you will not only protect your family but create future responsible digital citizens too.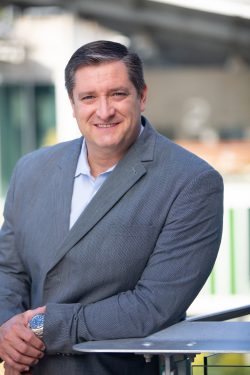 About the author Colin Anson, CEO and co-founder of pixevety:
Colin Anson is a digital entrepreneur, and the CEO and co-founder of child image protection and photo storage solution, pixevety https://pixevety.com/
In 2012, Colin saw an opportunity to create a unique business within his area of passion, photography. He witnessed first-hand the potential risks and harm the mismanagement of photos can have on children. And he became an advocate for protecting every parent's right to determine how their child's photo is used and protecting every child's right to safety and digital privacy. After learning of the minefield of privacy laws and the daily stress for schools in managing and sharing the photos of every single student, Colin decided to do something about it. And pixevety was born.
You may also like to read:
Connecting Beyond a Digital World