The importance of regular cleaning and disinfecting in the home cannot be underestimated when it comes to preventing the spread of infection. Most bugs can live on surfaces like plastics and metals for days or weeks. In fact, most recent findings from CSIRO revealed that the SARS-CoV-2 virus that causes the COVID-19 disease can survive on surfaces for up to 28 days.
While regular hand-sanitising and wearing face masks can help to protect kids outside of the home, they are still constantly touching things and other people – at the park, friends' houses, school or supermarket – so it's important to remain vigilant. If you or your kids come into contact with a contaminated surface going about your day, it's important the bugs stay out of the home.
With health and safety guidelines ever-evolving, information on exactly how to keep your family safe can be overwhelming. To help unravel the myths and misconceptions, Senior Infection Prevention Specialist at GAMA Healthcare, Carla De Marco has provided advice on exactly how to clean your home during COVID-19.
Carla is a mum to a two-year old son, who has had two open heart surgeries in the past year. Previously a Critical Care Nurse in the Intensive Care Unit at The Alfred Hospital and with many years' experience within the Infection Prevention department at the Royal Melbourne Hospital, she knows pretty much everything there is to know on disinfecting your home and keeping your family as healthy as possible.
Cleaning AND Disinfecting
Most of us have a pretty good understanding of how to clean effectively but during COVID-19, if you want to clean anything properly, you have to clean it then disinfect it. Cleaning is about removing organic matter, dirt and dust on surfaces and objects first. This prepares a surface for disinfecting. I would liken it to vacuuming – first you have to tidy, removing clothes and toys "cleaning" before you can effectively reach the floor to suck up all the dirt. "disinfecting".
Using an effective product
While the cleaning and disinfecting routine may sound time-consuming, it needn't be. There are two-in-one products that will take care of this for you, like Clinell Universal Wipes. What's also great about Clinell is that they're the only wipe available in Australia that have been scientifically proven to kill COVID-19 in 30 seconds. This means that once you've wiped a surface, it only needs to stay wet for 30 seconds before it kills the virus, whereas other disinfectants can actually take around 10 minutes, which is an unrealistic contact time to achieve. Given how time-poor we are as parents, having an effective product that's reliable and efficient is really important in giving us peace of mind. Plus, the wipes are easy to use – you just have to wipe a surface and let it air dry and you can use them everywhere, including bathrooms, kitchens, living area, nurseries, cars – the list goes on.
Clean regularly
While the COVID-19 restrictions may be easing across parts of Australia, it's not just the SARS-CoV-2 virus that we need to be mindful of. Viruses can easily spread in the home so removing germs like Norovirus (gastro), Influenza, the common colds as well as Superbugs such as Golden Staph, is always important to keep front of mind. Cleaning and disinfecting regularly and effectively is the best way to help protect your home, so make sure you're regularly wiping down a whole surface, objects and toys, not just part of them. The germs still live on the areas that haven't been disinfected and can still potentially cause infections.
The Therapeutic Goods Administration must recognise a product to be effective at killing Coronavirus in Australia, like Clinell Wipes, so their website is a good place to visit if you're not sure what to look for.
Ultimately, Carla's advice is to ensure you're cleaning and disinfecting a surface. Second, make sure you're using effective products that are proven to work or you're wasting your time and finally, do it regularly so you're mitigating the risk of infection spread.
More information on cleaning and disinfecting is available on GAMA Healthcare or you can purchase Clinell Universal Wipes online from Amazon, eBay and Officeworks.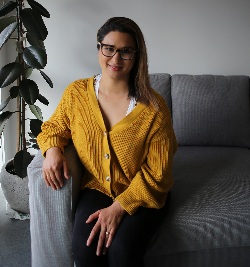 Carla De Marco, Senior Infection Prevention Nurse Specialist, GAMA Healthcare
Carla is a nurse and infection prevention specialist. Previously a Critical Care Nurse in the Intensive Care Unit at The Alfred Hospital, she's well-versed on infection prevention practices and patient safety in hospitals. Before joining GAMA Healthcare, she also worked within the Infection Prevention Department at the Royal Melbourne Hospital.