Alice Almeida, founder of research company Almeida Insights and mum to a two-year-old has become increasingly concerned about Australians' understanding of social networks, so this year she set out to discover what we really know and think social media platforms do with our data and privacy.
In partnership with one of Australia's largest online panels Researchify, Almeida Insights conducted a study asking over 2,000 Australians who have at least one social media account about their social media usage, behaviours and knowledge.
The findings showed that the vast majority of us really don't understand or do enough to keep ourselves safe. From her findings, Alice has put together her top tips on what parents need to know and can practically do about social media data and privacy at home:
Educate your children on why privacy matters. With the widespread use of social media, the data from your online activity is not just something simple like Browsing History. It's a detailed description of you as a person, your preferences, relationships and lifestyle. It's not about whether you have something to hide, it's about whether everything about you should belong to a company to be sold for a profit.
Limit their access. Social media has become an addiction with 80 per cent of those under 35 accessing it multiple times a day. For most, it's the first and last thing they see in their day. Accessing social media so frequently just increases the amount of data a social media platform is capturing. Even something as 'tame' as scrolling, a slight hesitation on a picture or link and it's registered. Every single thing is captured, sorted and then filed away to potentially be sold on to another company. This is why limiting children's time on social media each day is really important. There will be less 'surfing' and more valuable interactions.
Kids can't be expected to read the Terms & Conditions, especially when only 19 per cent of Australian adults do! So it's our responsibility as parents to protect their online identity and data. Research the platform – most importantly what data do they capture and what do they get access to on your device? My preference is not to access social media via the app. You can log in via an internet browser, which doesn't hand over access to your mobile phone.
There is strong belief amongst Australians (79 per cent) that social media has the ability to influence an individuals opinions, perspectives, and future behaviour. Explain that not everything they see on Facebook is true. Explain that they might only be seeing certain content to guide them in a particular way. If they are old enough, sit them down and watch 'The Social Dilemma' with them on Netflix.
Over 70 per cent of Australians are concerned about data privacy, yet less than one quarter use a password and multi-factor authentication as security for their social media. Make sure the account you and your children use is as secure as it can possibly be with a strong password and multi-factor authentication, and change your password frequently. Experts recommend setting a reminder to change it every three months.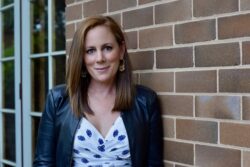 Alice Almeida is a researcher with over 20 years experience holding senior positions in research at companies including Channel Nine, Seven Network, News Corp and Fairfax Media. She has held representative roles on the IAB Research and Measurement Councils and spoken at industry events around the world.
For further information and to read the full report, visit almeidainsights.com.au/reports