By Sarah Smith, Bayside Dietetics
Twitter #BaysideDietetic FB Bayside Dietetics Instagram @baysidedietetics
As a new dietitian, I remember talking to a family about a high energy diet for their child. Actually, I don't, but I do remember what the child said to his parents as they walked away.
"Seeeee McDonalds really is good for me".
That was hard to bear as a new dietitian. McDs???? I wanted to judge the hell out of that place.
But this blog isn't about how I toned down my judgement of food. It's about how to help your child get a high energy diet… in a nourishing way.
You can break down a high energy diet into three main areas.
Eat more.

Eat foods that are already high energy.

Add extra energy to food.
Eat more
For a child, this means snacks as well as meals. Aim for six nourishing meals per day. That is similar portions over the day, instead of 3 big meals and 3 small snacks.
Examples: Pikelets with cream cheese and sultanas
Fruit salad with full cream yoghurt and sprinkled with nuts (over 5s)
Bowl of muesli
Cheese and crackers
Fried rice with vegetable and chicken cubes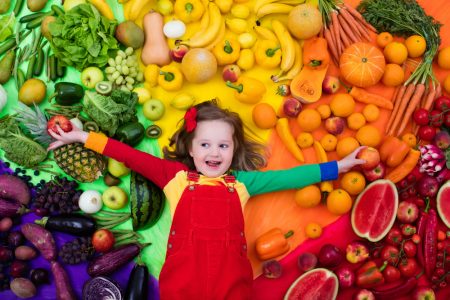 Eat foods that are already high in energy, and 3. Add extra energy to food.
Children on a high energy diet still need to eat the full range of food groups to get all the nutrients they need. There are sometimes high energy choices you can be made within each food group, or you can add extra energy through extras like added oil, cheese, margarine, avocado or nut pastes.
Dairy foods should be full cream. Particularly high energy options are milkshakes, cheese, yoghurt and custard. Fruit smoothies are a nice way to include fresh fruit but with added energy.
Bread and cereals such as rice, pasta and noodles are high in energy as well as perfect for adding a spread of margarine or drizzle of oil. Avoid leaving a cracker untouched – instead, try crackers with hummus or cheese. Rice and pasta are perfect for a drizzle of oil.
Meats, eggs, legumes and nuts are all nourishing. Include these each day. For example, baked beans on toast; a small hot meal. Nuts and eggs may also be used to boost the nutrients in another meal. For example, pine nuts to a risotto (over 5s); a cracked egg stirred through a casserole or pasta (ensure egg is thoroughly cooked).
Fruit and vegetables should be included every day for all the wonderful nutrients they provide. But most of them need an energy boost. Most vegetables will happily accept added oil or melted margarine, and fruits may be spread with a nut paste such as peanut butter or mixed in with full cream yoghurt or custard. Avocado is a high energy choice on its own, but even better with a dollop of mayonnaise.
And the verdict on McDonalds is?
(and this goes for all take away food, lollies, chips, chocolate etc)… a high energy choice, but they can be low in nutrients. It's best to avoid basing your child's diet on these as they may not be hungry for more nourishing choices.
You may also like to read:
How to Motivate Your Kids in the Morning