Featured content brought to you "Shop Inside"
As your baby grows you tick a number of milestones off the list. Rolling, solid food, crawling, walking…….finally the day comes where it's time to bid farewell to the cot and move to a bed.
I was nervous about this change. How do they stay in? Will they keep sleeping through the night? Am I going to wake up to a two year old walking around the house or breathing really close to my face while I sleep? What if they hate it? Turns out all of my fears were in vain. Both of my children transitioned pretty easily.
I'm no expert and perhaps I was just lucky. I thought I would share some tips for when the time comes.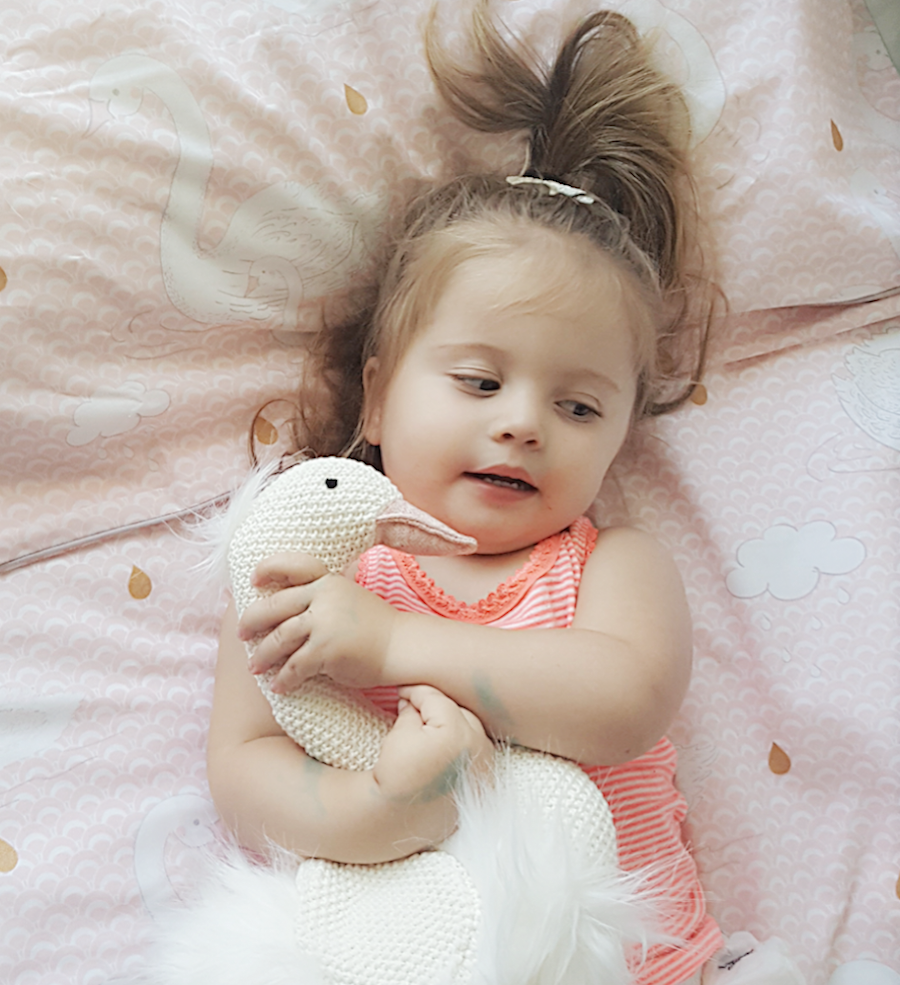 Scarlett pictured with Swan Princess Quilt Cover Set with matching plush Swan
Wait until they're ready- I don't think there is a magical age to move to a bed and there probably isn't any rush. In saying that, we were in a bit of a rush with Hudson as we needed the cot for Scarlett. Hudson was just over two and handled the change fine. Scarlett has also just turned 2 and she has just moved to a bed. She is loving it. We knew she was ready as she kept asking for a bed, laying in Hudson's bed and she had been transitioned to a little mat on the floor at childcare.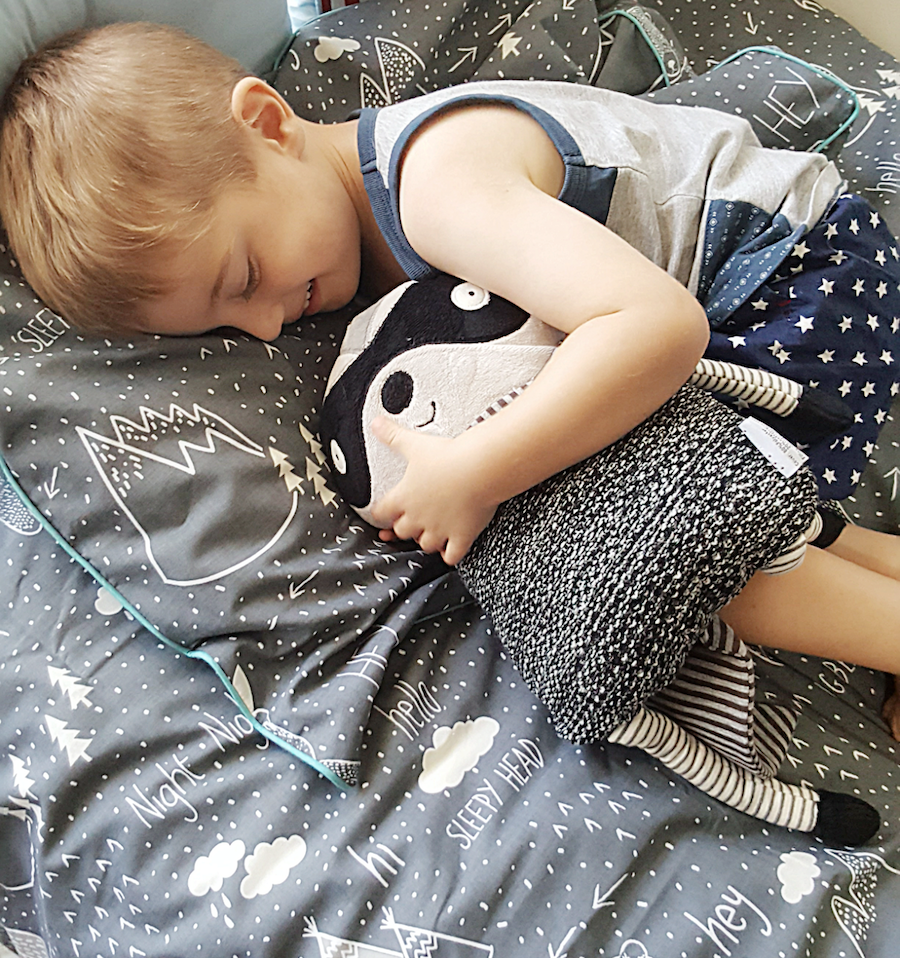 Hudson pictured with In The Woods Quilt Cover Set with matching plush Racoon
Talk about it – before putting our children in beds we spoke about beds, read books that had beds in them (3 little bears, princess and the pea). When we were out at home stores we would go look at beds to show them how 'cool' they are. I think having them understand what is happening helped a lot.
Get them involved – when it was time for a big bed we took our kids to the shops where they could pick out a doona cover or pillows to help decorate their new bed. They loved it and it also gives them a little control. Even now, I let Hudson pick which cover he would like on his bed when I change his sheets. I like to get something a little different and found that Shop Inside have a really lovely kids range (adults too, but that's for another day).
I've just ordered online Scarlet and Hudson a new set from there (each with a matching toy which are really cute) that they absolutely love.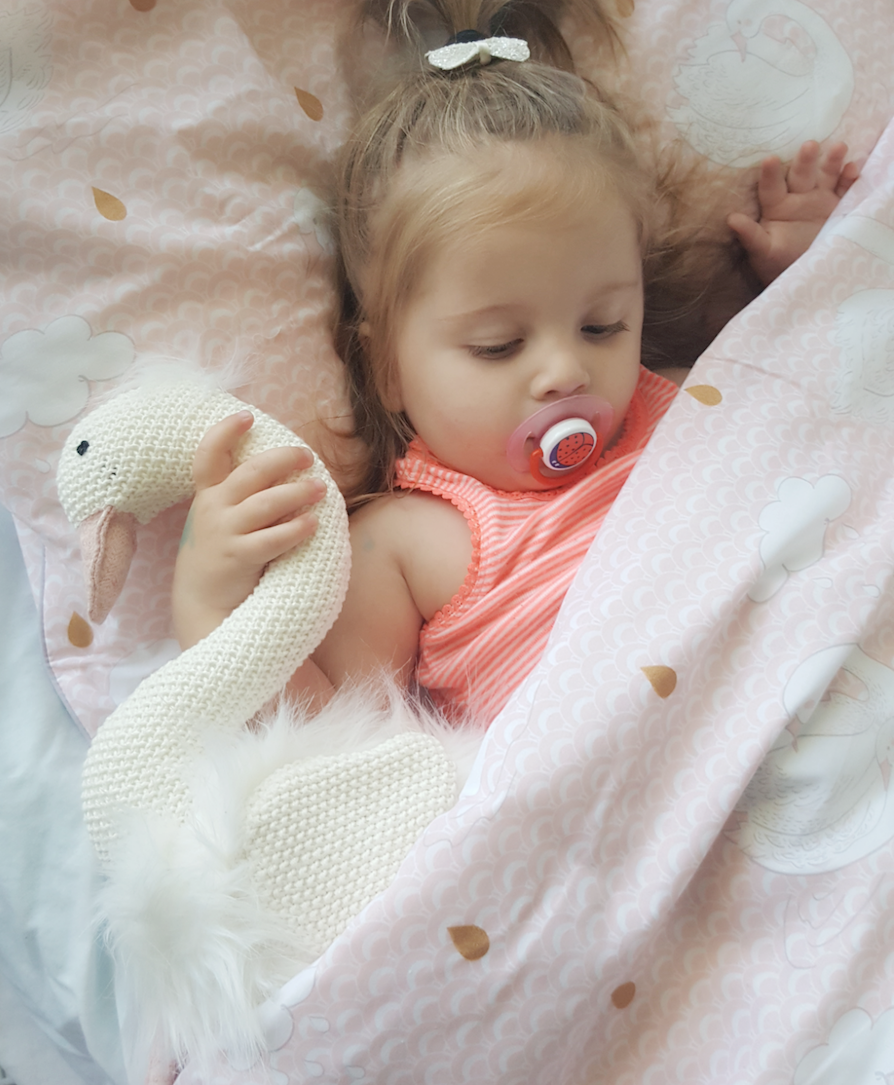 Scarlett pictured with Swan Princess Quilt Cover Set with matching plush Swan
Don't panic and stay positive – there may be times where your child will get up and down before settling, they may not love the bed at the start. Persistence and patience is key. If you're positive about the bed they will eventually come around. Like every family we have requests at bedtime for drinks, toilet, more stories, itchy feet and scary things in the wardrobe. I let them go through the motions and if they continue to get up I just quietly pop them back into bed.
As I said, I was dreading transition time as I thought my kids wouldn't enjoy it and may spend most nights in and out of bed. Overall, we have had a pretty good experience.
Rachelle xx
To purchase the Scarlet's Swan Princess Doona Cover Set with matching plush White Swan and Hudson's In The Woods Doona with matching Racoon with mask visit shopinside.com.au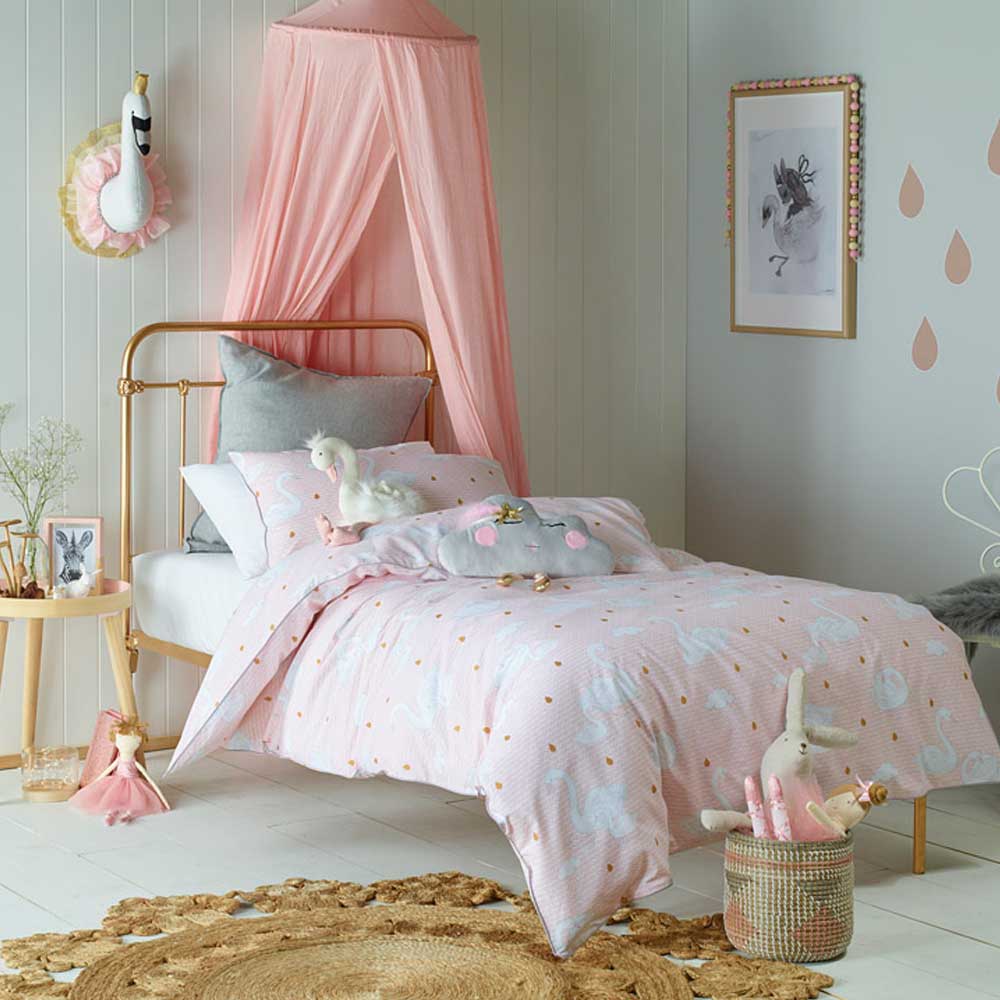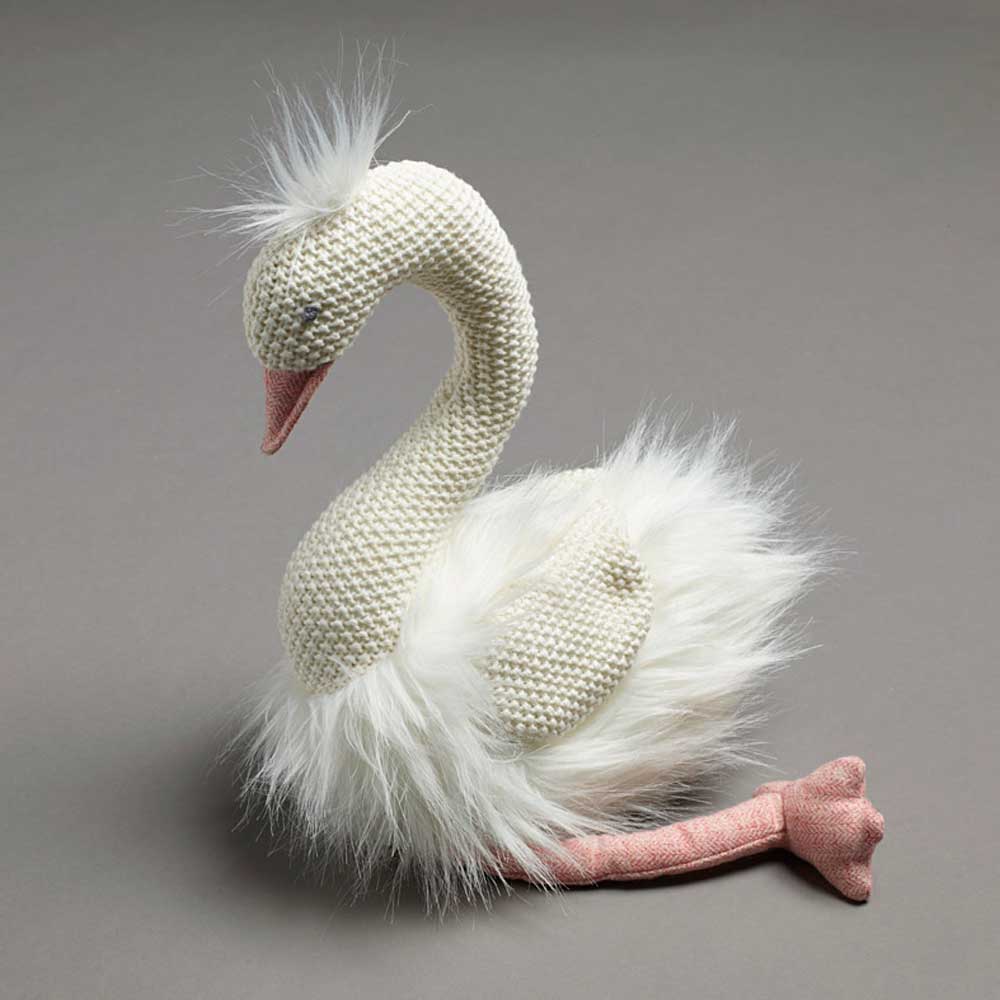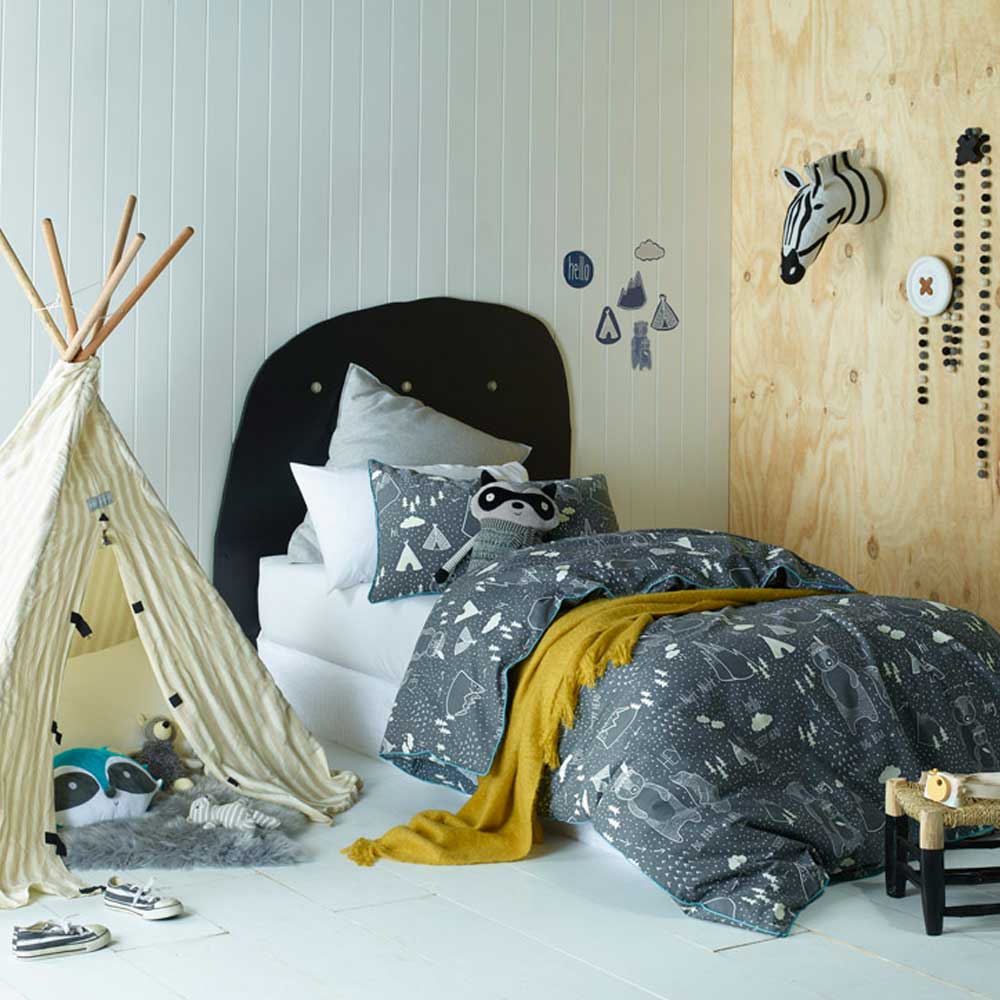 You might also like to read:
How to start night time toilet training
When to start night time toilet training