For centuries women have had to tackle the myths surrounding motherhood. From the Madonna figure sacrificing everything for the child to the dutiful housewife juggling chores, mothers have always been expected to put themselves last.
But in 2019 it's about time to bust open the myths and shine a light on a diverse range of trailblazing ladies – and award-winning illustrator Sarah Firth's new book Badass Mums does just that. From the mothers working and raising families against the odds, to the record-breaking women who refused to stick to the status quo, this is a celebration of just some of the women who have created their own version of motherhood. After all, there's nothing more badass than being a mum.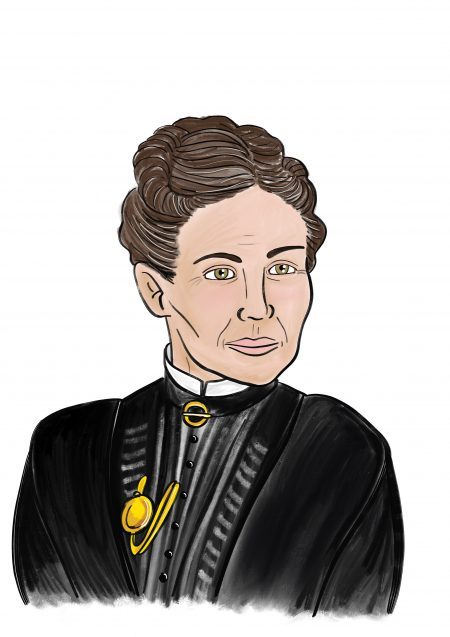 ANN JARVIS
Did you ever wonder how Mother's Day started? With a badass mum, of course! In the 19th century, poor sanitary conditions and a lack of proper medical assistance made childbirth dangerous. Ann Jarvis had thirteen children, but tragically only four survived to adulthood. A dynamic, community-minded woman, Ann took her grief and channelled it into helping mothers in need. Ann instigated Mothers' Day Work Clubs, which raised money for medicine and care in an effort to reduce infant mortality rates.
During the American Civil War, the focus of the clubs shifted to promote peace and compassion for all, offering aid to both Confederate and Union soldiers. Ann's social activism continued after the war when she organised a 'Mothers' Friendship Day' for soldiers from both sides and their families.
After Ann's death in 1905, her daughter Anna was so inspired by her mother's generosity that she began advocating for a national holiday to honour mothers. In 1914, President Woodrow Wilson officially declared the second Sunday in May the national Mother's Day in the United States. It is important to remember that Mother's Day isn't all about flowers and corny cards: it's about honouring the hard work and compassion that goes into being a mum.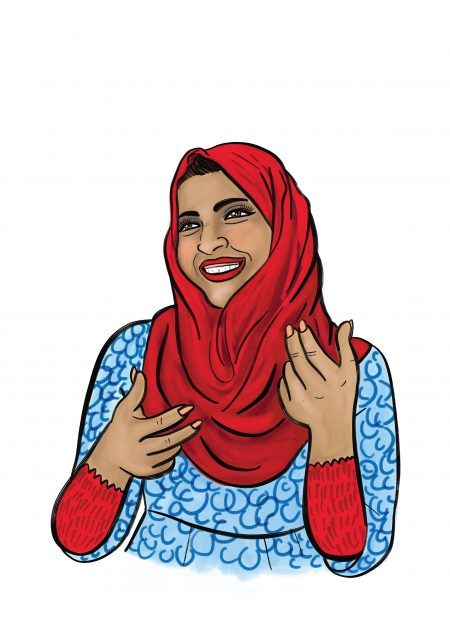 AMEERA AHMAD HAROUDA
When Ameera Ahmad Harouda hears the sounds of bombs falling and buildings crashing to the ground, she heads straight towards the destruction: 'I want to be there first, because these stories should be told.'
Living in the Gaza Strip, one of the world's most dangerous and unstable areas, does not make life easy for Ameera, who has young children and a husband. Neither does her job as a 'fixer' – a local guide who leads foreign correspondents into the heart of political turmoil, helping them to expose the devastating chaos of war.
As the first female fixer in the Gaza area, Ameera is the woman behind the byline of some of the most compelling news stories and war reports. 'When the violence escalates, Ameera Ahmad Harouda is the "go-to" news fixer,' said the BBC. Ameera has worked for the BBC and CNN during the Israel-Gaza conflict, and was instrumental in the release of kidnapped British journalist Alan Johnston, all accomplished while raising two young children.
You may not see her face on the TV, or notice her name in the newspapers, but Ameera is an incredible woman and mother who deserves to be celebrated – the perfect example of a badass mum!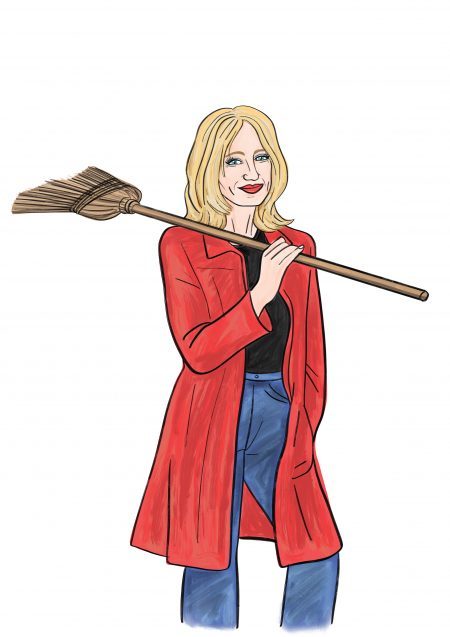 JK ROWLING
Joanne 'JK' Rowling, the author behind the literary sensation that inspired a generation of avid readers and shaped the childhoods of many, wrote the first four Harry Potter books as a single mother. She faced ongoing rejection from publishing houses, and for years relied on government assistance while she struggled to find stable employment. But success was just around the corner, and when the Harry Potter books were finally picked up by Bloomsbury, they earned approximately $480 million in their first three years on the shelves.
While JK is now one of the richest authors alive and is happily remarried, the stigmatisation of single parents, and particularly the difficulty they face getting back into the job market, are issues that remain close to her heart. JK now serves as the president of Gingerbread, an organisation that provides support to single parents and their children.
JK Rowling could have pretended that her years of struggle never happened, but she uses her status to give hope to single parents and help lift them out of poverty, which is more inspiring and badass than any spell cast at Hogwarts!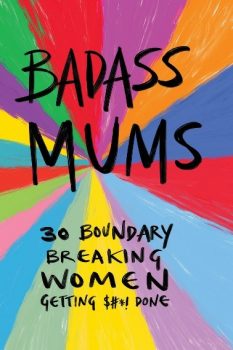 This is an extract from Badass Mums illustrated by Sarah Firth (Affirm Press, $19.99), out now.
You may also like to read:
8 Top Household Tips for Busy Mums