We recently celebrated Mother's Day and of course all the love and admiration is there for what I and many other mother's do daily.  I received some lovely pressies and was taken out to a nice lunch by hubby and the kids.
It is nice to be recognised but mothering does not just happen on one day a year, it is a job that is ongoing and relentless.
It's also a job that has no clock off time and is a 24-hour 7 day a week job.
Oh, and did I mention that there is no pay or holiday time at all! You need to go nonstop. Yep that is right!
World's Toughest Job Video from Card Store by American Greetings
It is interesting that you are showered with such support and help on this one day a year but if you need it at any other time it is not that easy to get.
Support mums all year not just for Mother's Day.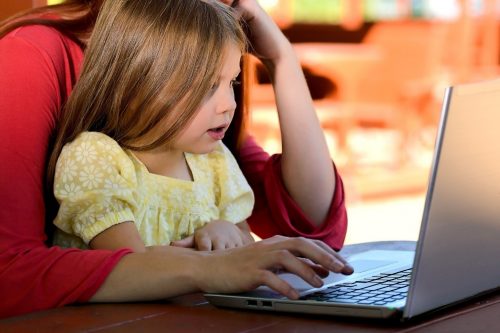 Full list of what mums do:
Laundry
Cooking
Cleaning everything.
Shopping for clothes, food, presents, and more.
Planning what to cook and when
Putting all the food and clothes away
Taxi for everyone, to and from school, after school activities and for events or playdates.
Referee for squabbles and any arguments.
Available for everyone, be supportive, give cuddles, laugh and just be there if needed.
Always there to play if asked.
Attend school events when needed.
Plan parties
Organise getaways and solutions to problems at home.
Rearrange furniture and remove copious amounts of unused and broken toys every few months.
Keep track of everyone's schedules, notes for school, and what needs to happen when (The Mental Load)
Take kids and yourself to the doctor as needed.
All this is done with little to no sleep or sometimes having the worlds worst headache that never goes away.
A HUGE item that would be great for all women is ending the gender pay gap.  This would be a huge way to support women and mother's.
"Currently, Australia's full-time gender pay gap is 14.1 per cent, meaning women, on average, earn $239.80 a week less than men. While it's true that the pay gap reached a record low in November 2018, it has remained between 14 per cent and 19 per cent for the past twenty years. The pace of change is too slow." (https://www.smh.com.au/lifestyle/gender/what-would-be-good-for-mothers-is-closing-the-pay-gap-faster-20190509-p51lm8.html)
This is what women are losing each year to the gender pay gap: $12,469.60

This is a lot of money to not be getting.
It is 2019 and women are still earning less than men in the same job, I must say I find this utterly disgraceful.
Women who earn more can care for their families and provide more. Not to mention spend more in their local community to help local businesses.
Making sure that women are financially secure should be a priority for Mother's Day as well. Maybe there should be extra paid in each week/fortnight/month into mum's superannuation if she is the primary caregiver and does not work in any paid work.
Women live longer and therefore need more for their retirement. I know it is not a ring or necklace or even a dinner out, but the compound interest and the extra saved will put a HUGE smile on your face in the years to come, well that is when you check the bank balance.
It is also a rather boring gift to just stash cash away for your old age. Maybe getting a gift that would be useful and helpful might be a good idea too.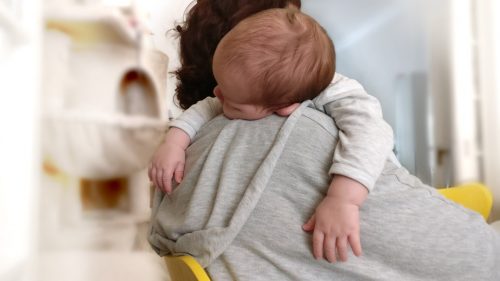 Here are some ideas to help mum throughout the year:
The kids could clean up without arguing, or maybe hire a cleaner if you have the money.
Hubby could cook dinner on the weekends.
Hubby or partner looks after school notes and after school activities. This way mum gets a break and doesn't need to be chasing people all the time. This will help lessen the mental load for mum.
Give mum time for her, and make sure she is left alone – possibly go out to allow mum to have her time.
Gift mum a course that she is dying to do and create an area where she can work undisturbed.
Dads know things too – ask dad not just mum – this allows mum to have some down time.
Offer to do more around the house.
Ask mum if she needs something.
Listen to mum the first time and do what you are told, this will help so much!
What will you be doing to help your mum/wife this year? Send in your ideas on what will help your household.
You may also like to read:
Why do Women Choose to have Children later in Life?