Here are some Lunchbox Ideas and you can make sure your kids go to school with a tasty and healthy lunch, a few tips that can help are:
Cut sandwiches and food into different sizes and shapes and smaller pieces for younger children.
Cut up some vegetables the night before and keep in the fridge. These veggie sticks can be included in their lunch box in the morning.
You can ask the children their best choices for their sandwich fillings, make a list of it, and include in their lunchbox meals alternately.
Make sure that you vary their food so that they won't get bored of it.
Always include slices of fruits and vegetables in their lunch box.
We have collected some healthy and tasty lunch box ideas that you can prepare for the children. A little bit of imagination can make a big difference in making them eat what you have prepared for them
Super cool bento box
A nutrient and fibre enriched bento box for your active child.
Aussie bento box
A power pack lunch for your child that is both tasty and colourful.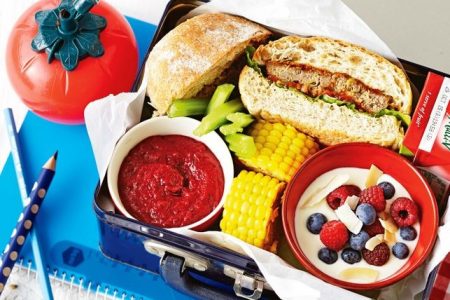 Mexican bento box
A tasteful Mexican style lunch with meatballs and salsa that the children will enjoy.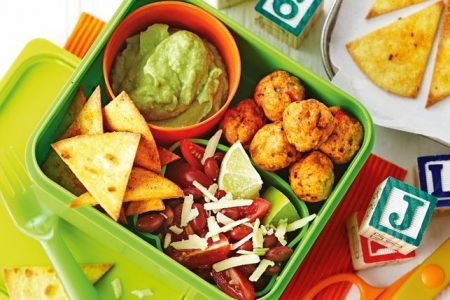 Falafel and dip bento box
A healthy bento box with pumpkin and cashew dip for a more tasty treat.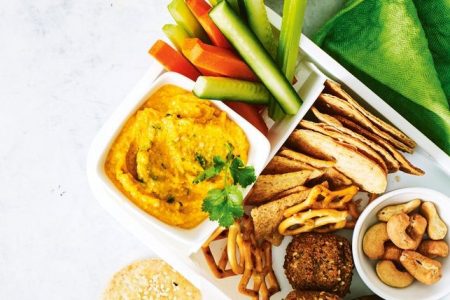 Avocado and sesame rice ball bento box
A rice bento with boiled egg and avocado for those who are tired of sandwiches.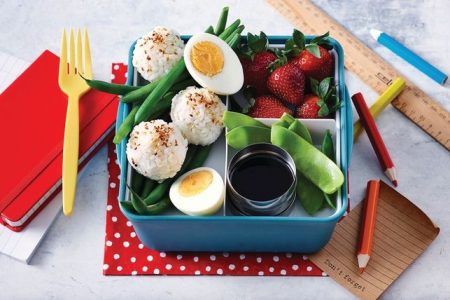 Elmo and Bert sandwich recipe
What a nice way to make a sandwich, showing Elmo and Bert's faces plus they will not notice the veggies you have included in it.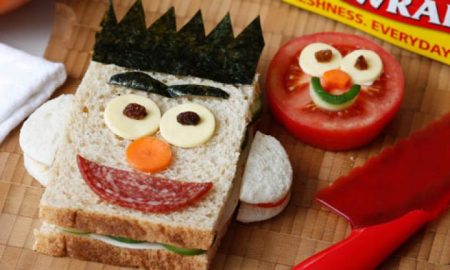 Cherry tomato and tuna pasta salad
If the children are tired of same old lunch box ideas you are making, then why not try this healthy recipe of cherry tomato and tuna pasta salad.
Chicken and haloumi patties
What a tasty patty to put into the children lunchbox, make it into a burger with lettuce and tomatoes.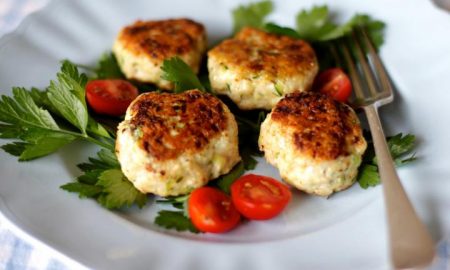 Mini bacon and egg pies
Quiches made up of bacon and eggs and perfect for your child's lunch.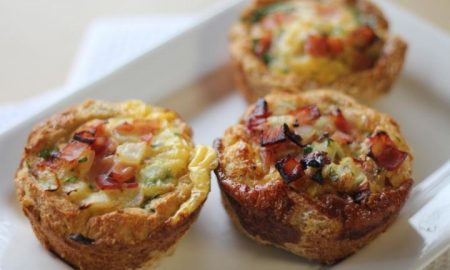 Lunchbox lasagna cups
Try these lasagna cups made up of Bolognese pasta sauce that will be surely A+.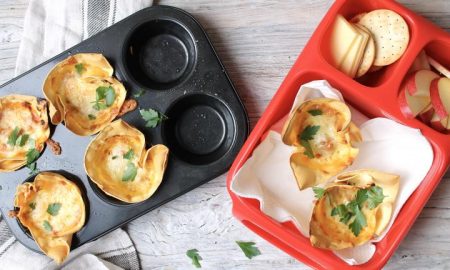 Ham pinwheel + Snacks
A very easy and nutrient pack lunch made up of cream cheese and wraps.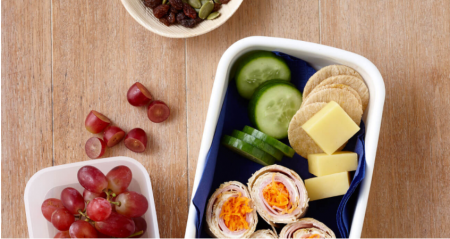 Egg, cheese & lettuce wrap + snacks
Another wrap recipe but with egg, cheese and lettuce that the children will love.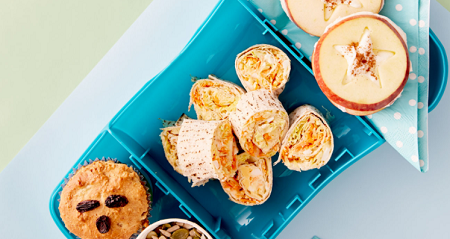 Mashed Egg & cucumber crispbreads + snacks
Cucumber and mashed egg with crispbread plus fruits and cheese as a side dish for a complete meal.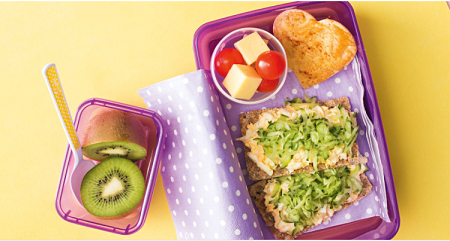 Meatballs + snacks
Meatballs that can be eaten with rice, bread or corn thins and just add some sliced veggies and fruits.
Chickpea & pumpkin salad + snacks
For a different kind of approach to your children's lunchbox, why not try this chickpea and pumpkin salad.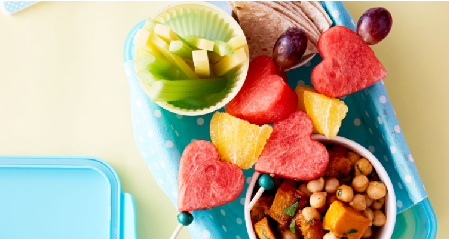 References:
www.parentsvoice.org.au
www.taste.com.au
www.kidspot.com.au
www.woolworths.com.au
You may also like to read:
Kid-Friendly Recipes for Summer