PEPPA PIG KEEPS LITTLE ONES ENTERTAINED AT HOME WITH NEW EPISODES AIRING ON ABC KIDS, ACTIVITIES, APPS, MUSIC AND MORE!
As kids are spending more time indoors, parents are having to get creative with ways to keep them entertained and get their young brains ticking! The nation's favourite little piggy, Peppa Pig, is here to support parents with brand new episodes now airing daily on ABC Kids, plus playlists, apps, music, and The Family Time Activity Pack!
Little piggies can laugh, learn, play and move with The Family Time Activity Pack, available to download here. Full of creative and educational activities which encourage kids to adopt healthy habits while having oink-tastic fun, the pack also has plenty of ideas to keep little ones busy throughout the day! Some of Peppa's top tips include:
Have a brushing teeth party while listening to Peppa's Let's Get Ready song
Get crafty with some Peppa Pig make and dos on the Peppa Pig website
Make a den out of bits and bobs around the house
Wind down and snuggle up for story time with Peppa
Little ones will also be smiling from ear to ear as 12 brand new episodes of Peppa Pig series 8 are now airing daily on ABC Kids!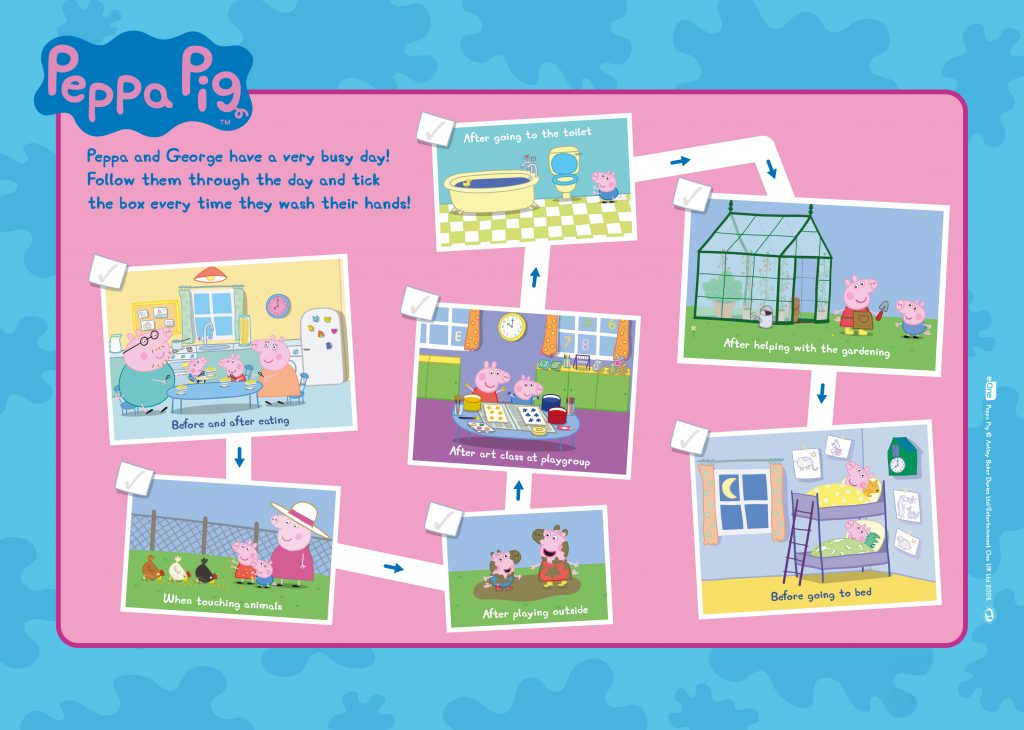 As Peppa Pig is all about everyday life and the family moments, regular routines and fun times, she's the perfect role model to encourage young kids to build their own healthy habits – staying active, eating healthily, exercising and personal hygiene.
To inspire little piggies, a YouTube playlist is available with Peppa Pig songs and episodes focused on staying healthy, including 'Peppa Loves Fruit and Vegetables!', 'Gym Time with Peppa', and 'Wash your Hands Song with Peppa Pig'. Little piggies can keep their bodies healthy while having fun!
With the value of family time and keeping busy particularly important now, Peppa Pig is the perfect role model to show her dedicated little piggies how to have fun and stay healthy with loved ones!
You might also like to read:
Five ways to keep the kids entertained during self-isolation