Kids love exploring, running and racing around, and parks are perfect for this.
Actually, any place that you can run around is fun.  However, if you had another reason to explore the park wouldn't that be fantastic too.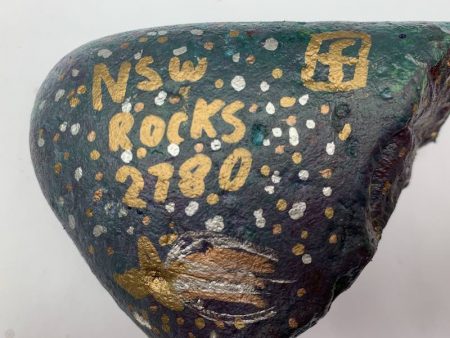 How about going to a park to search for mystery painted rocks?
These rocks have been left by other kids and parents. The rocks all have different designs and also have the rock group that they belong to as well as their postcode listed on the rock.
It is like going somewhere and looking for buried treasure, but it is not buried or in fact valuable. It's just rocks that are placed around a park that you have to search for.  It is a fun game for kids and parents alike to get involved with, the whole family can get involved.
You can get clues from the Rock Groups Facebook Pages and if you search you can find one for every state in Australia. I for one am a member of NSW Rocks on Facebook.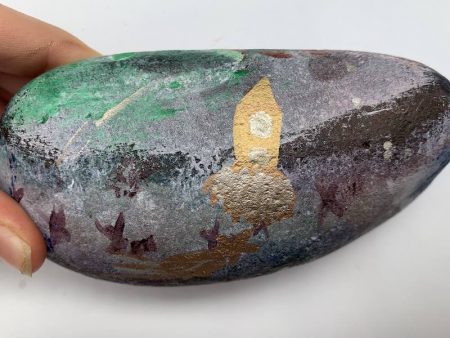 What do you need to paint rocks?
Rocks are essential to have, you can either find wild rocks that live in your garden or park, or you can buy smooth rocks from a craft shop (otherwise known as captured rocks). We used wild rocks that were living in our garden.
Acrylic paint in bright colours.
Sharpie pens – we used the metallic ones to add a nice shimmer and due to the twins wanting to do a space theme this looked great with their space and galaxy rocks.
Paint brushes.
Container with water to wash out paint brushes.
Baking paper to put rocks on to ensure they don't stick to paper (You don't want your kid to go to hours of trouble to then have paper stick to the wet paint on their rock)
Waterbased Sealer – Use Mod Podge as this is ideal for rocks. I couldn't get any and the one I used was not perfect and some of the colour of the paint came off. Once dry was okay.
Warning kids will get messy. You will find they have paint in their hair, on their bodies and all over their clothes. Put on clothes that you don't care about as the acrylic paint didn't come out of the girl's clothes.
Method:
Wash your rocks especially if they have lived in the wild and are covered in dirt. Once washed give them a good dry and then you can start painting.
Think about what you would like to create and then start painting. Kids can go crazy and be super creative, there is no right or wrong design. If you make a mistake, just paint over it.
Once the paint is dry you can then paint the other side of the rock.
Leave your rock to fully dry, if all happy with the paint you can now move onto adding more detail with your sharpie pens. I put the rocks on baking paper to ensure that paint didn't stick to paper.
You can create outlines of your painted artwork with the sharpie pens or do as the girls did and create shooting stars, stars and black holes to add to their space theme.
With the design finished and the rock all dry, you can now use your waterproof sealer to cover the rock. Best to test on another rock to see how it works with the paint and design. This way you will understand how it interacts with the paint and design and if it needs a few coats and how long it takes to dry.
Now you have your completed rocks you can relocate them to a park of your choice (best to go somewhere out of your area as it is fun for kids to find rocks with different postcodes). Add a picture of the rocks that you placed and tell the Rock Facebook Group the place where you put them. Don't give exactly where they are just the park and area. This way the kids when they look at the Facebook Page know that there are some there to search for and it is still a mystery to find them.
Enjoy the hunt for painted rocks and enjoy the outdoors.
Join a Rock Facebook Group, create some fun rocks and go to parks and see if you can find some secretly hidden painted rocks.
This activity is perfect for autumn and winter, all you need is a warm jacket and hat and off you go to see how many fun rocks you can collect.
It is also something kids of all ages can do and be involved with, and perfect for large age gaps like my kids.
Let us know what rocks you find and also create.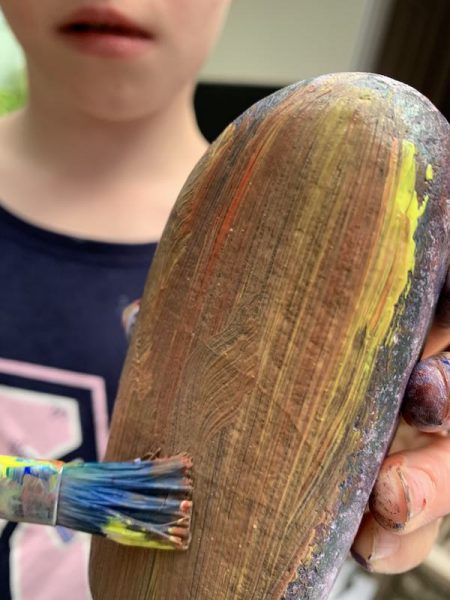 You may also like to read: