Easter is the most anticipated long weekend in Australia. At this time the family does a lot of activities like Easter egg hunts and other exciting games with the children. There is also the exchange of chocolate gifts, money or any other gifts with the extended family. The family also shares a meal on Easter Sunday traditionally consisted of roast lamb, beef or chicken and with roasted vegetables.
Before this holiday comes about, how about decorating your home with a few Easter crafts that you and the children can easily make. They're DIY crafts that will definitely let the children's creativity come out. Let them enjoy and their imagination let loose.
Easter Egg Button
This cute framed craft is made up of different colored buttons designed as for how you wish in a shape of an egg.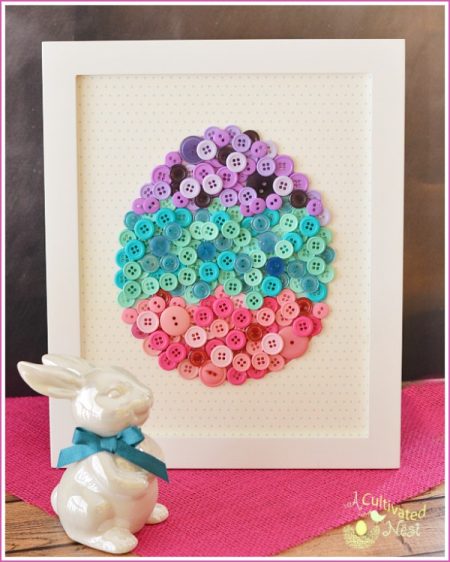 Sock Bunny
A very easy craft you and the children can make in minutes. You just need socks, rice and additional decoration to make look like bunnies.
Easter Egg Mason Jars
Mason jars decorated with colorful paints and different designs. Give one to each of your children and let them design their own. Display them somewhere that everybody will be able to see easily.
Pom Pom Easter Chicks
Have you seen anything cuter than these cute little chicks made from pom poms.
Jelly Bean Tree
A sweet way to decorate your home with this jelly bean tree for Easter. Just be careful with the glue gun but let the children decide which jelly bean color to use on each of the branches.
www.craftysister-nc.blogspot.com
Yarn Wrapped Easter Eggs
Eggs made up of colorful yarn. You can decide as to how to design the yarn and what color to use, thick or thin. If you want you can also add more décor to your eggs.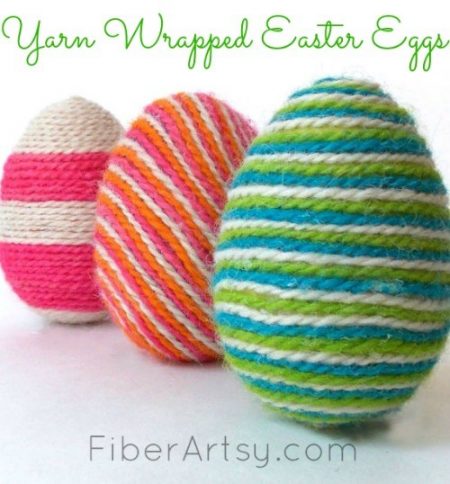 Carrot Footprints
This is one way to make memorabilia with the children. Take their footprints and make Easter crafts with them. You can make bunny ears or carrots with their prints.
Easter-Stamped Easter Bunny Shirt
This would be a little bit different as you can do this not as a craft but as children's outfit on Easter. What a pretty outfit for your children to wear on Easter while doing their egg hunting.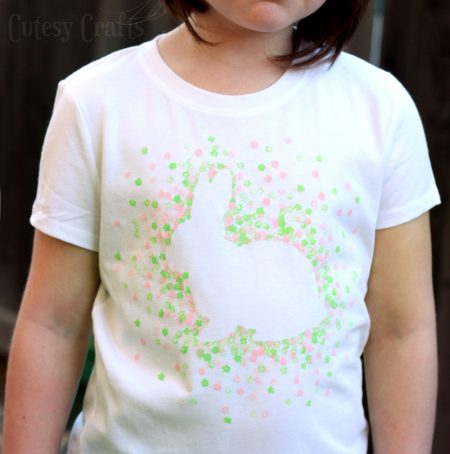 Easter Egg Ornament
Egg decorations made up of pastel paper. These would be very pretty to hang around the house.
Lolly Pop Bunnies
Cute little lolly pop bunnies to give out to the children. Treats that maybe they won't even eat because they don't want to ruin their cuteness.
You may also like to read:
5 Fun Easter Egg Decorating Ideas
Quick & Easy Easter Treats To Make At Home