Babyproofing or childproofing the home is very important in keeping the little ones safe. It is making an environment safe for children. As your baby grows and learns to move around the house, they will have a greater risk of reaching unsafe areas around. So we as parents need to start making the areas of the house risk-free from children's harm.
Here are 68 ways that will guide you in babyproofing all parts of the house.
Whole House 
Babies typically start crawling at 6 to 10 months, or sometimes earlier than that. If it's possible we need to start early and here are some of the things to start with.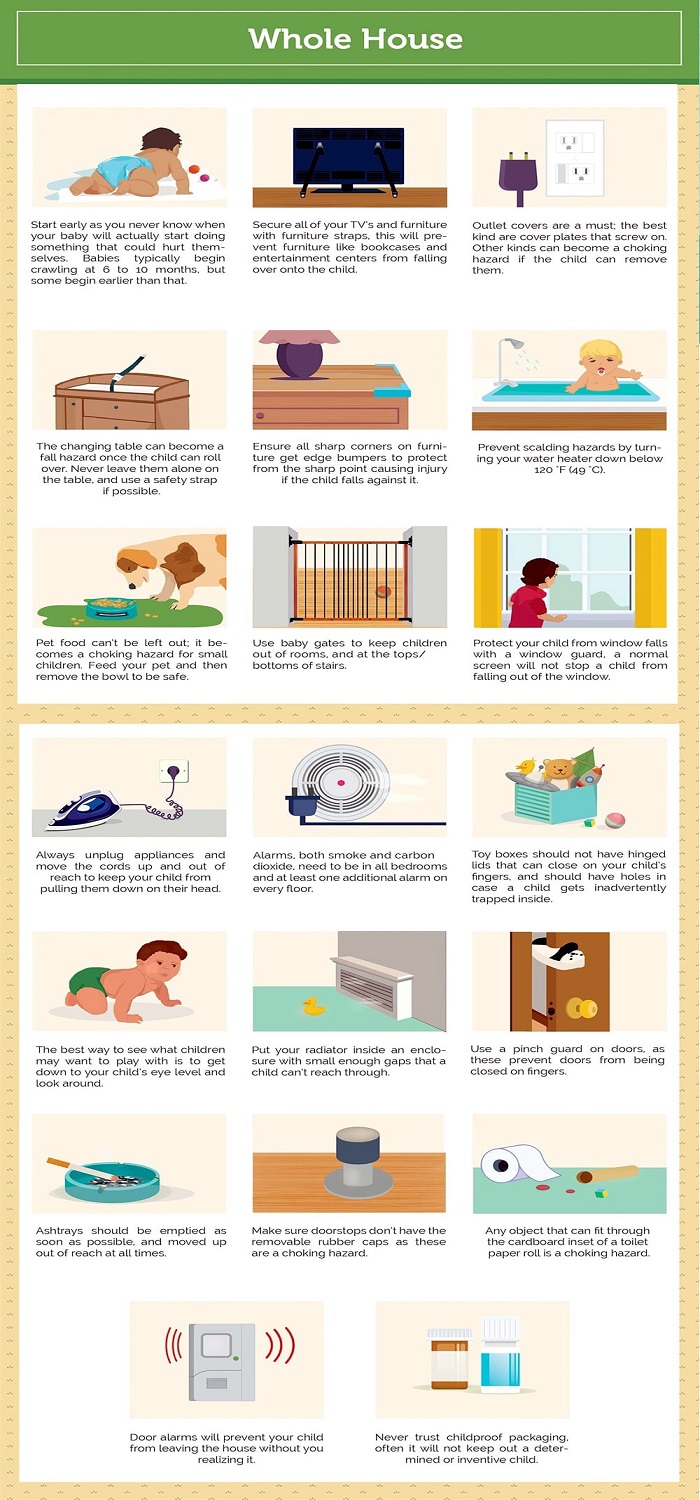 Outside
Even the outside surrounding of the house will not be safe as well. Maybe you love gardening and all but keep in mind that the pesticides and sprays you use will be toxic to a child. If you have a playground equipment or a pool needs to be secure and safe from injury.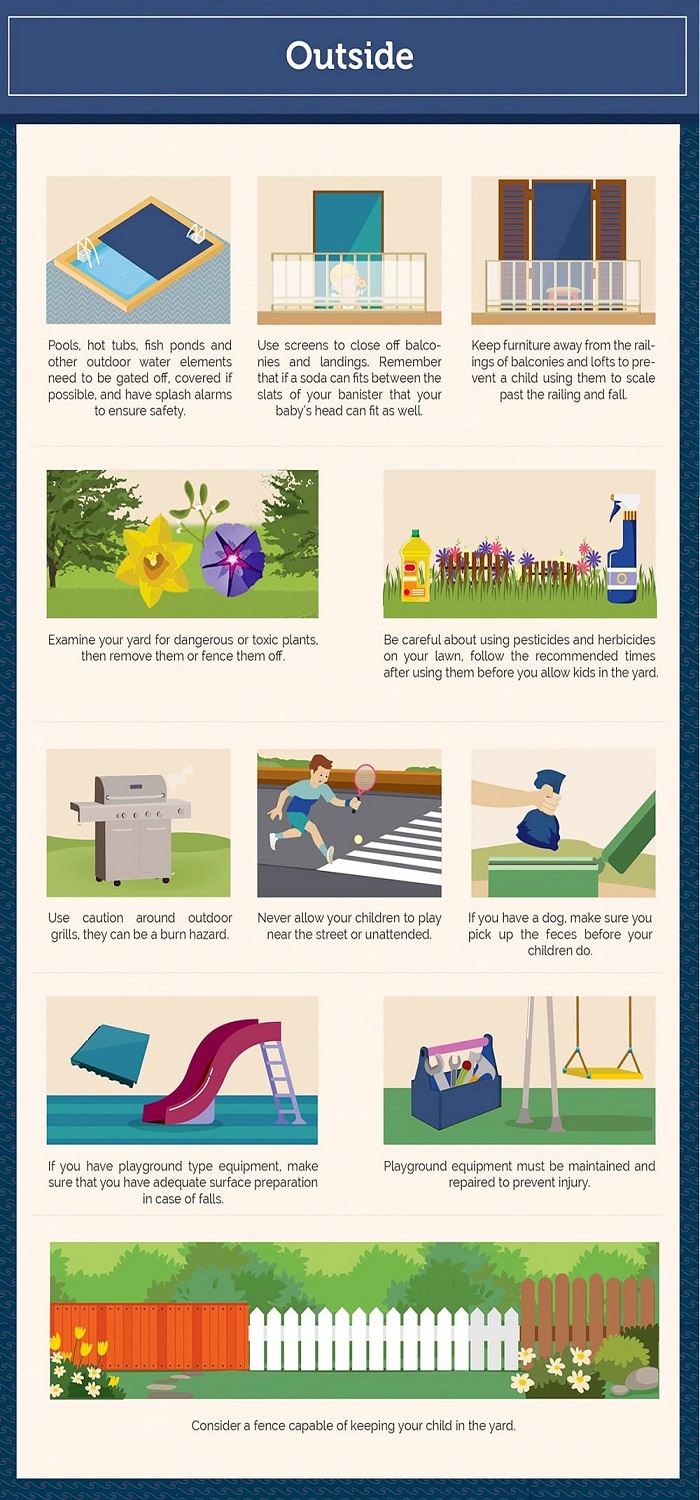 Living Room
The place where we usually sit and watch the telly, have electric sockets, table lamps, and a fireplace. Learn how we can protect our little ones from harming themselves around the living room.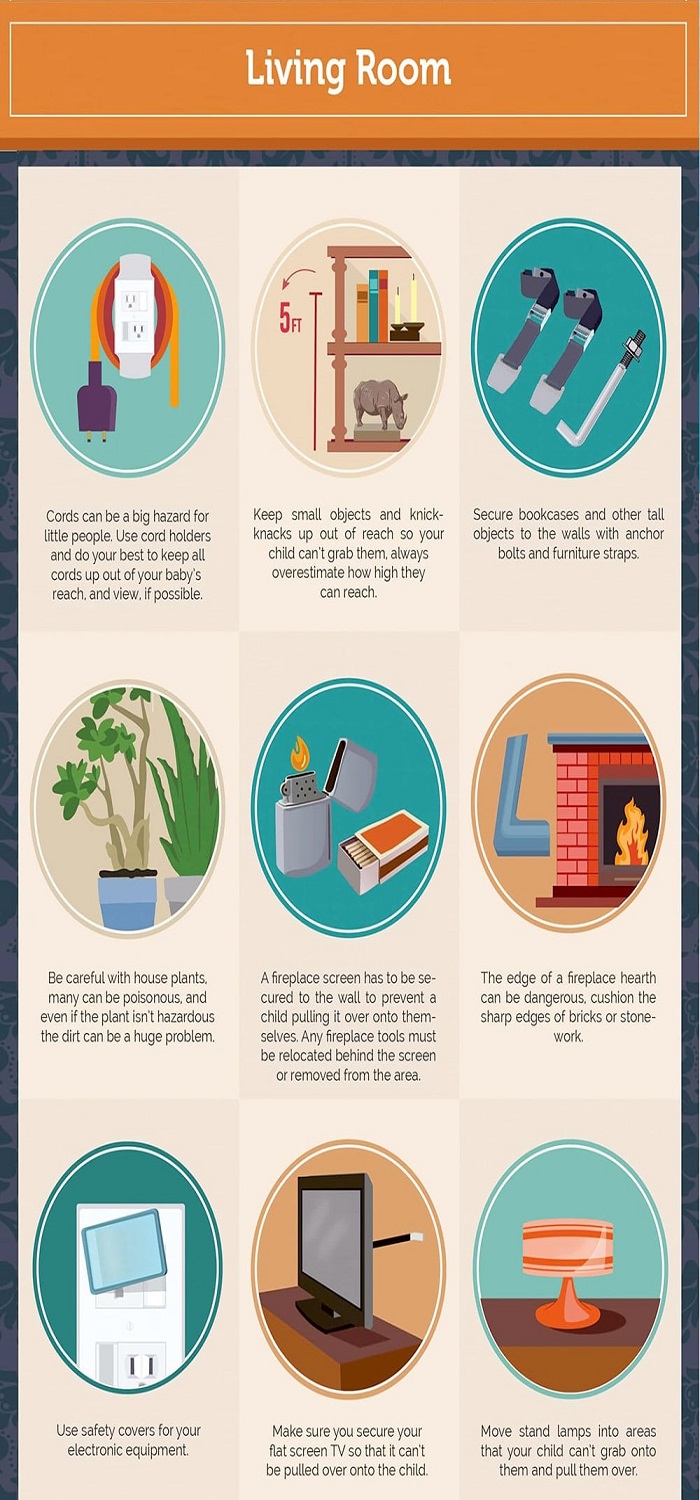 Bedrooms
Know where to safely put the baby's crib and other furniture in the bedroom. Remove suffocation hazard items around the baby while sleeping.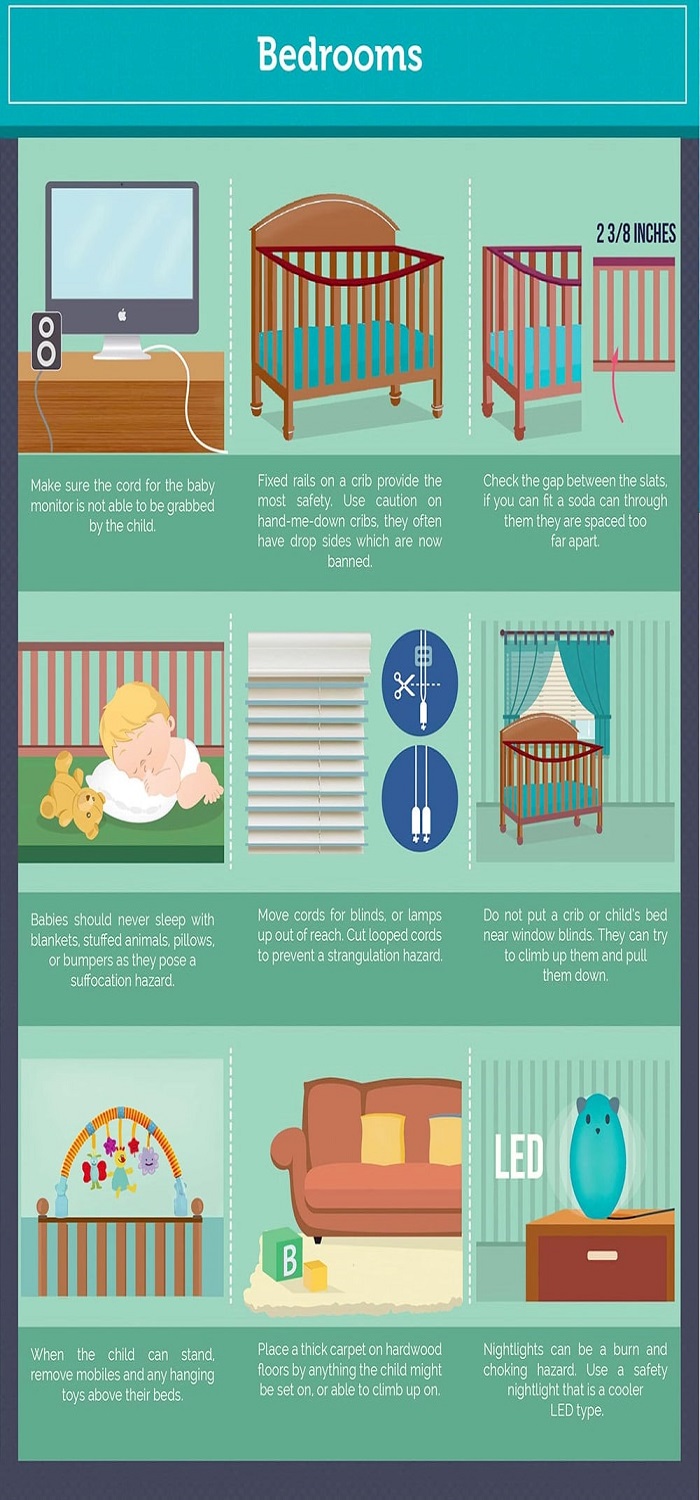 Kitchen
One of the most dangerous parts of the house is the kitchen where a lot of equipment can be reached by a child and start an accident.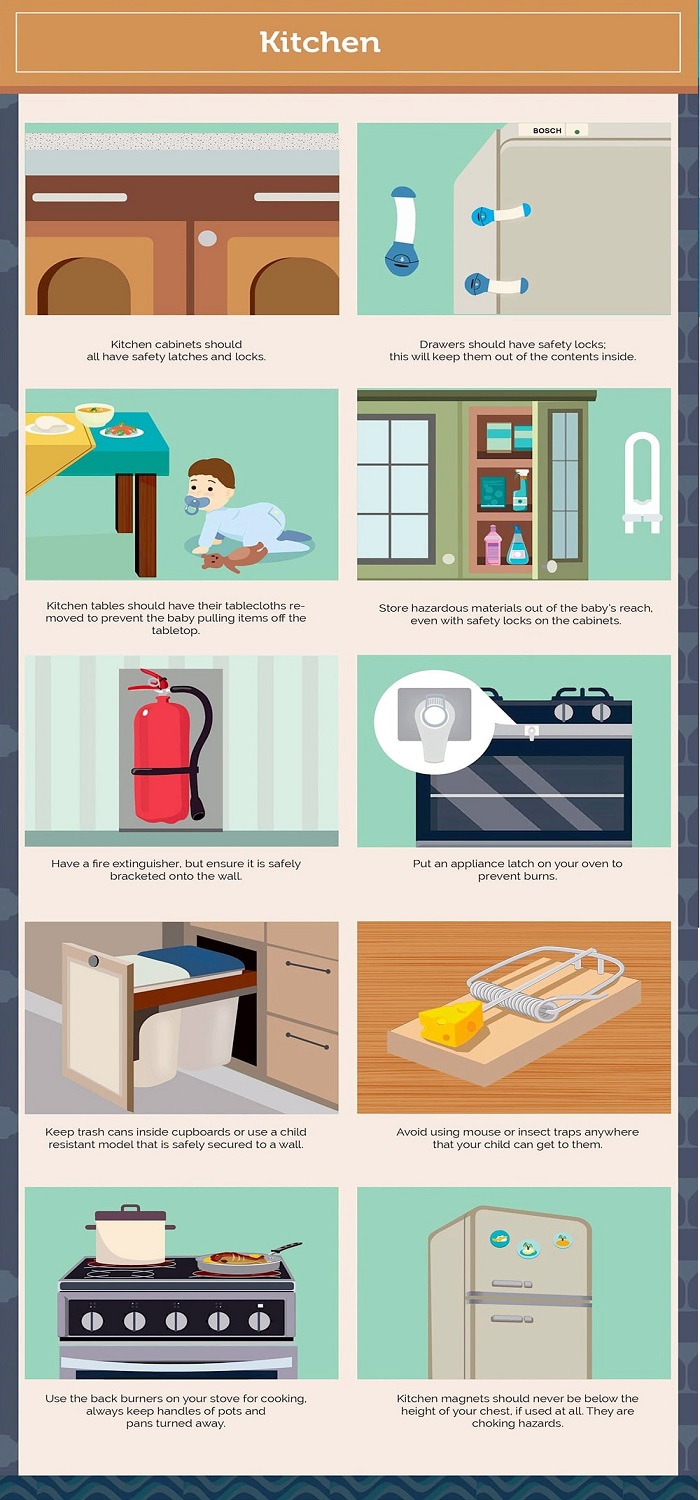 Bathroom
It's the place where we clean up the little ones but also a dangerous area if we neglect the things that need to be safe and secure.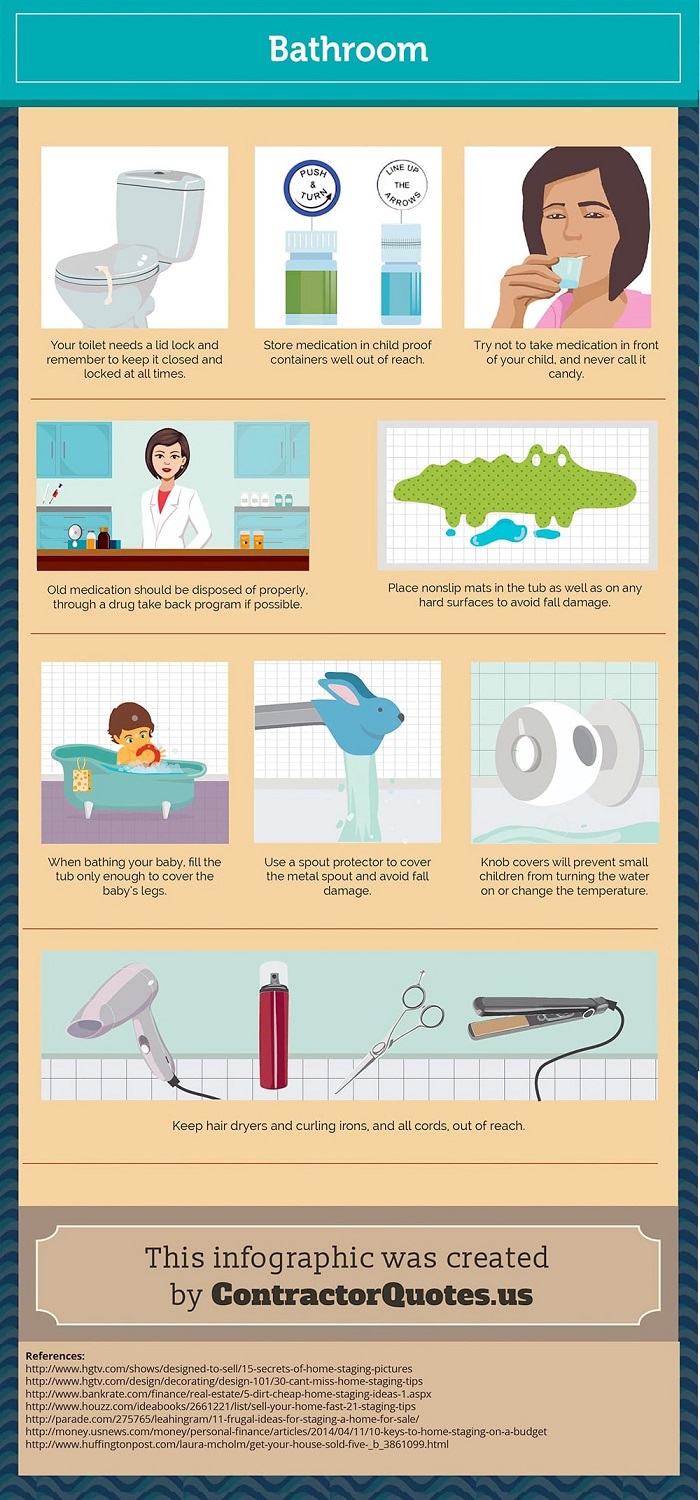 Resource Article:
68 Tips on How to Baby Proof Your Home with this Checklist
You may also like to read:
Top Ways to Be Prepared for a First Aid Accident