From the creamy delicious Cauliflower Vegetable Curry to the stacked vegetable lasagne, Lifestyle offers mouth-watering, easy-to-prepare and healthy, vegetarian recipes, and takes readers through the process of using good food to achieve wellness.
Cauliflower Vegetable Curry
Gluten/Dairy/Wheat Free
Ingredients
1 Onion chopped
1-2 TBS Red curry paste
1 ½ cups coconut milk
1 cup water
2 potatoes, diced
220g cauliflower florets
6 Fresh Kaffir Lime Leaves
155g beans cut into short pieces
½ red capsicum, sliced
10 baby corn, cut length ways
¼ cup basil leaves roughly chopped
1TBS Lime Juice
½ cup coriander leaves
Method
In a large pan, sauté onions, and curry paste for 4 minutes over medium heat.
Add coconut milk and water bring to the boil and simmer for 5 minutes
Add the potatoes, cauliflower and lime leaves simmer for 7 minutes
Add beans, capsicum and corn
Cook until the vegetables are tender
Add basil, juice. Sprinkle with coriander
Red Curry Paste
3 shallots chopped finely
1 stalk lemongrass
1-3 red chillies
3 cloves garlic
1 small piece galangal. Peeled and sliced/ can use ginger instead
2 TBS Chilli powder
1 TBS coriander seeds
3 TBS tamari
Place all the ingredients in a food processor and blend until smooth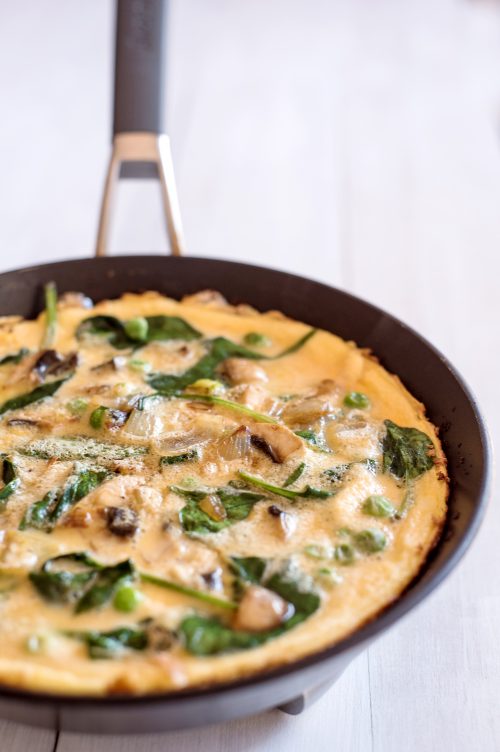 Mushroom and Spinach Frittata
Ingredients
2 onions sliced
500gms mushrooms sliced
4 cups baby spinach washed and patted dry
8-10 eggs dependent on size
2 cups milk
1 tsp lemon zest
2 tsp minced garlic
2 cups peas (optional)
Method
Sautee onions and mushrooms in a little water until soft then place in greased oven proof dish (add peas here if you are using them).
Add baby spinach to onion mixture.
Add lemon zest and garlic.
Beat eggs and milk and pour over onion, mushroom and spinach mixture.
Bake in moderate oven 160- 180ºC for 30 minutes or more (more if not fan forced).
Sprinkle grated cheese on top and leave to melt (optional).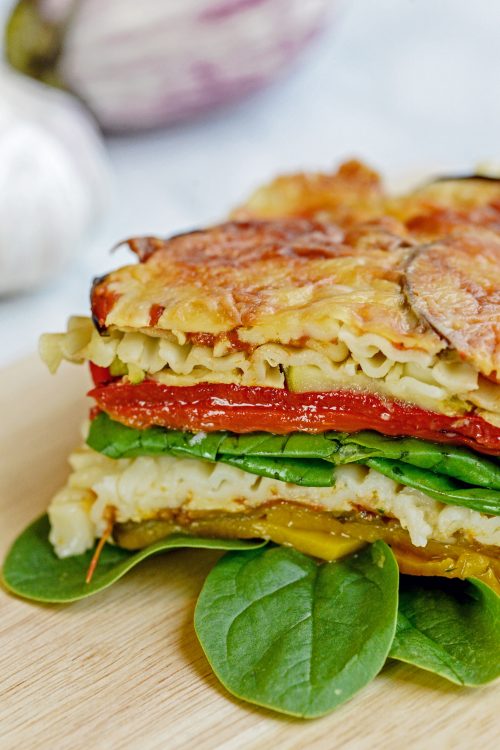 Vegetable Lasagne
Not Combines/Serves 4-6
Ingredients
500g dark pumpkin or sweet potato thinly sliced
1 medium eggplant, sliced into rounds
6 large tomatoes, sliced into thin rounds
2 red capsicums, sliced into wide strips
2 zucchinis, sliced into rounds
2 TBS Tomato paste
2 TBS Tamari
2 tsp dried basil
350g light ricotta
200g light mozzarella cheese, grated
200g parmesan cheese, grated
Pasta Sheets
Method:
Place pasta sheets in boiling water for 5 minutes before layering
Cover the bas of lasagne dish with layer of pumpkin or sweet potato, followed by a layer of eggplant, brushed with 1 TBS of the tamari; then 1 of tomato sprinkled with basil
Cover this with pasta sheets, edge to edge and spread tomato paste over top
Top this with ricotta cheese and a little of mozzarella and parmesan, conserving most for the final topping
Repeat a layer of pumpkin, eggplant with tamari, tomato and capsicum combined, then final layer of pasta.
Lastly, top the pasta with zucchini and cover with remaining chesses. Cover with foil and bake in pre-heated oven at 200 degrees for 45 minutes.
Remove foil, reduce heat to 150 degrees and bake for a further 10 minutes until cheese is golden
Test pasta with a fork to ensure is tender, let stand for 10 minutes before serving.
You may also like to read: