New mums face many kinds of emotional challenges when it comes to feeding a newborn. For many it takes time, patience and practice and with the right tips and tricks, mums can tackle breastfeeding head on.
Dr Nicole Highet from COPE (Centre of Perinatal Excellence), has shared advice to new mums facing emotional challenges of feeding a newborn. COPE is a not-for-profit organisation devoted to reducing the impact of emotional and mental health problems in the pre and postnatal periods. Founder, Dr Nicole Highet, shares her five top tips to new mums for dealing with the challenges of breastfeeding: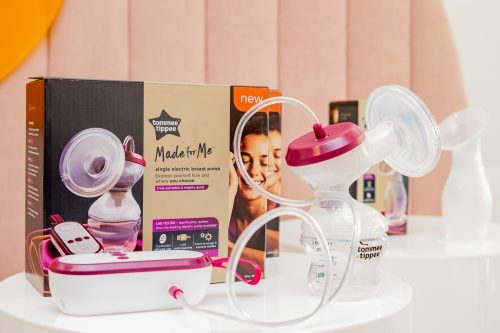 1. You are not alone. Plenty of new mums struggle with breastfeeding, and it absolutely does not make you a failure.
2. Remember that what you might see in media or advertising is often romanticized and doesn't always reflect reality.
3. The most important thing is that your baby is getting nourishment. Whichever route to feeding ends up being best for you is best for your baby too.
4. Your role as a mother is to look after your baby and looking after yourself is integral to this.
5. Respect other women's maternal and feeding decisions, whatever they may be.
As with many other stages of pregnancy, birth and motherhood, Dr Highet explains why working out the best way to nurse is often such a difficult time for new mums:
"Many people enter parenthood with ideals of what it will be like – often stemming from advertising and social media – and it's far from their reality. For many, the fact there is limited honest discussion about the challenges of being a new parent leads to feelings of failure – believing they aren't a 'good' or a 'natural' mother. Sadly, at a time when mothers are already vulnerable to anxiety, depression and postnatal mental health problems, this exacerbates feelings of low self-esteem and self-worth.
"I often refer to three 'pillars of grief': pregnancy and conception; birth plans that are often far from reality; and breastfeeding struggles. Hope, expectation and pressure from health professionals compound feelings of failure if new mums are unable to breastfeed – whether by choice or circumstance. Every woman is different and we, as a community, need to learn to acknowledge this and respect decisions and circumstances. What's more, the succession of the 'pillars of grief' can be daunting; a negative birth experience heightens the pressure to breastfeed, as mums place it on a pedestal as an opportunity to prove themselves and validate their status as a 'good mum'."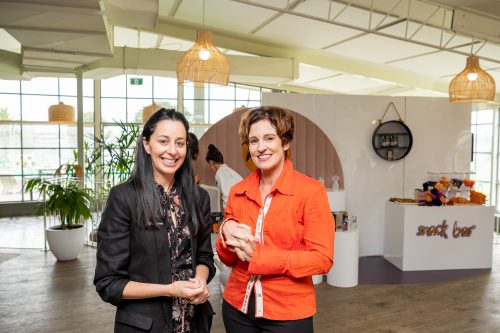 Tommee Tippee – a global leader in baby feeding and sleep accessories – also recognises no two mums are the same, so the 'Made for Me' range has been developed and tested with real women in mind.
The range includes five different products, including a new and improved electric pump and a new silicone pump, tailored to support mums whatever feeding style they choose.
Vanessa Gonzalez, Tommee Tippee Marketing Manager, commented:
"Becoming a new mum is an amazing time in any woman's life but it can also be seriously overwhelming. When getting to grips with feeding a newborn it's so important that mum is able to make her comfort a priority as well as her child's.
"At a time when all focus is on baby, we wanted to create a range that put mum at the center and encourages a little bit of self-care.
"Our goal is to support mums through the many unique experiences of her breastfeeding journey. Breastfeeding is an extraordinary effort and commitment by mum which should be celebrated. That's why the 'Made for Me' range was developed specifically with mums in mind because we understand that each one is truly one of a kind."
The 'Made for Me' range is available now at Baby Bunting. For further product information, visit www.tommeetippee.com.au
You may also like to read:
Seven Breastfeeding Myths Busted