Each families' race, ethnicity, and culture are important parts of their identity. Children, including very young children, understand and want to have a sense of belonging to their families' racial, ethnic, and cultural group or groups. Yet, one part of our family's identity can be challenging to talk with our children about: race.
According to a Children and Racism study commissioned by Sesame Workshop (the nonprofit organisation behind the iconic children's television program Sesame Street) to capture and elevate the voices of children ages 6-11 and their parents, racism was top of mind for nearly half the children surveyed with racism more prevalent in responses of Black children. The majority of parents were comfortable with children learning about race and racism through media, books, or school, yet only 23% of parents report that specific resources helped them prepare for discussions with their children.
Sesame Workshop has always stood for diversity, inclusion, equity, and kindness, and as a trusted source for families, the organisation felt a responsibility to speak out for racial justice and empower families to have conversations about race and identity with their children at a young age.
To support families of all backgrounds have ongoing conversations about race, they launched an initiative called See Us Coming Together, which includes a viewing guide and accompanying activities for adults and children to complete together.
As part of the See Us programming, Sesame Street introduced two new Muppets, 5-year-old Wes and his father Elijah. In one video featuring these two new Muppets, Elmo wants to know why Wes's skin is brown. Elijah explains the concept of melanin and that the colour of our skin is an important part of who we are.
Most recently, Sesame Street introduced a Korean American muppet called Ji-Young, to encourage empathy and acceptance towards Asian and Pacific Islander communities.  Ji-Young is a vibrant seven-year-old who loves playing electric guitar and skateboarding, and Australian audiences will see her for the first time on ABCKids on March 21 in a special called See Us Coming Together: A Sesame Street Special.
 Designed for families to watch together, See Us Coming Together follows the Sesame Street friends through a "Neighbour Day" celebration with new friend Ji-Young. Celebrity guests like television personality Padma Lakshmi, athlete Naomi Osaka, actors Simu Liu and Anna Cathcart, comic book artist Jim Lee, and chef Melissa King join in too, sharing their passions, talents, and cultures with their Sesame Street friends. The "Neighbour Day" celebration culminates with a new original song, also entitled "See Us Coming Together," led by Ji-Young and performed by the full cast.
The special also includes an opportunity for talking about anti-Asian racism. (In an offscreen incident, another child tells Ji-Young to "go home." This is an example of one kind of discrimination Asian and Pacific Islander people face in western countries where they're often perceived as "perpetual foreigners." After the incident, Ji-Young seeks out trusted grown-ups and friends who unite to help her know that she's exactly where she belongs.)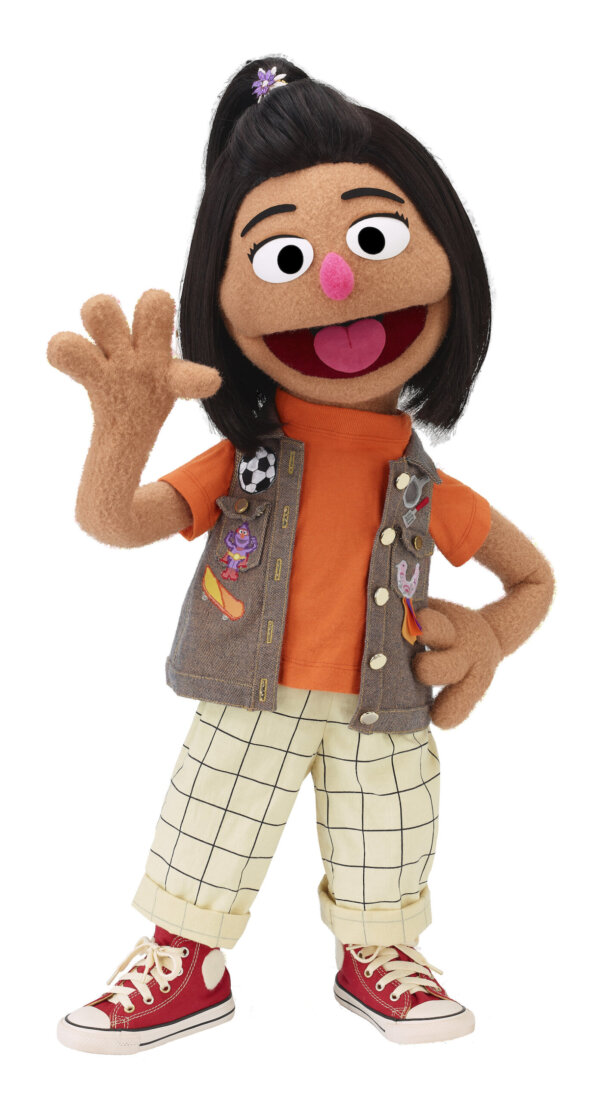 So, if you're the parent of a young child, just how do you talk to them about race?
Here are some simple tips to start the conversation:
Talk about skin colour.
During a simple routine such as washing up in the morning, pause to look in the mirror to celebrate the beauty of the similarities and differences in your skin colours. 
Share family stories.
Make sharing stories, artifacts, and traditions about your family's culture and heritage a routine, much in the same way you read and share stories at bedtime. 
Talk about physical differences and the reasons behind them.
If your child mentions a physical difference in someone ('he has brown skin'), don't shut them down by saying, "We are all the same."  Instead, acknowledge their observation, take time to explain the reasons why and celebrate these differences. You could say something simple like, "We all have different and beautiful skin colours, isn't that amazing?!"
When they are ready, you can expand on the conversation. "Melanin is something we have in our bodies that makes the skin the colour that it is. Some people may have more melanin, which makes their skin colour darker than ours. Our people might have less, which makes their skin colour lighter."
Further tips and resources can be found at sesame.org/seeus
To view on YouTube: