A healthy, nutritious breakfast that provides your kids with adequate energy is a great way to start the day. We all know that breakfast is the most important meal of the day, but it can sometimes be skipped due to lack of time. Ensuring you start the day off well, Whirlpool Ambassador, My Kitchen Rules 2013 semi-finalist, and family man Scott Gooding have some quick and nutritious recipes that will make morning madness a thing of the past!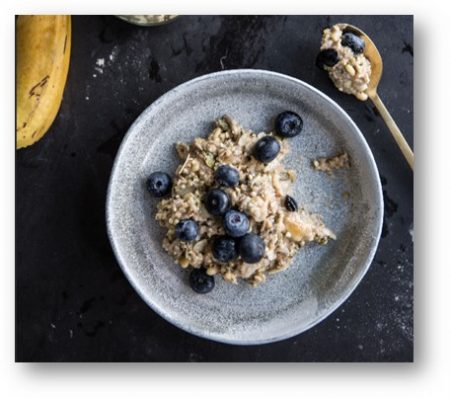 Breakfast Mix
Ingredients
1 small banana
1 tbs tahini
1 tbs buckwheat kernels (activated)
1 tbs hemp seeds
1 tbs pepitas
1 tbs coconut flakes
1 tbs sunflowers seeds
1 tbs coconut oil
Handful berries
Method
In a bowl combine the banana and tahini and mash with a fork.
Include all the remaining ingredients, excluding the berries, and combine.
Top with your berries of choice.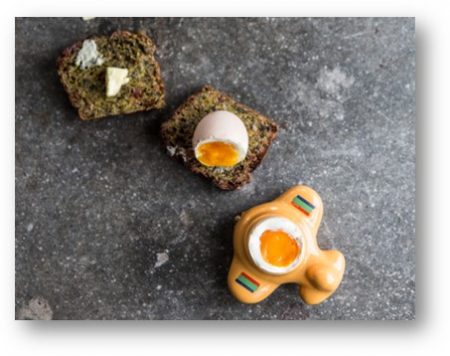 Boiled Eggs with Zucchini Bread
Ingredients – BREAD
2 cups almond meal
1 cup arrowroot
1/3 cup pitted Kalamata olives – roughly chopped
1 tsp baking powder
6 eggs
Handful pepitas (save some for topping)
2 tsp apple cider vinegar
2 cups grated zucchini
Sea salt
Black pepper
Method
Preheat the oven to 160 degrees and line a bread loaf tin with baking paper.
In one bowl combine all the dry ingredients – almond meal, baking powder, pepitas, and a pinch of salt/pepper.
In a separate bowl combine the wet ingredients – lightly whisk the eggs, add the olive, ACV and add the zucchini.
Combine both bowls until you achieve a dough.
Pop the dough into the lined loaf tin and sprinkle the remaining pepitas on top and throw it in the oven.
Bake for 60 mins, or until golden on top and cooked through (test by inserting a knife – if it comes out clean you are good to go!). Remove from the loaf tin and sit it on a cooling rack.
Cut off a slice and melt some butter.
For the eggs – pop the eggs into a small saucepan and cover with water (just enough to cover the eggs).
Put the lid on and bring to the boil on the highest heat. Once boiling remove from the heat and set aside for 6 mins. After 6 minutes lift the lid and remove the eggs. (Add another 2 minutes for hard boiled eggs). Enjoy.
Breakfast Parfait with Coconut Cream
Ingredients
1 carrot – grated
1 green apple – grated
1 tbs buckwheat kernels (activated)
1 tbs hemp seeds
1 tbs pepitas
1 tbs coconut flakes
1 tbs sunflowers seeds
1 tbs coconut oil
240ml coconut cream
1 lemon – zested and juiced
Handful berries
Method
Refrigerate the can of coconut cream.
In a bowl combine all the ingredients excluding the coconut cream, lemon and berries.
Once chilled, opened the coconut cream and remove the cream component from the watery part and pop in a bowl.
Whisk for 10 secs.
Add the juice and zest of 1 lemon and whisk again.
Pop the carrot, apple seeds into a glass and top with coconut cream and berries.
You may also like to read:
Keep the family snug during Winter with these heart-warming soup recipes.
Kid-Friendly Recipes for Summer