by Tara McTeigue, Founder, Mumaco
Being a parent sometimes feels like you are walking a tight rope. Constantly looking ahead  to family and work commitments  whilst trying to balance the demands of everyday life. There never seems to be enough time to achieve all you need to do in any given day, let alone take time for yourself or with your partner.
The reality is that we live in a really modern world. We are working longer hours, have more social commitments and are constantly battling the on-demand needs of family life. It's not quite so easy to drop everything at a moment's notice when you have a screaming baby or fussy toddler in tow.
In a perfect world we'd have a reliable network of family and friends as the go-to sitters that understand your child's needs and routine, but this is often not the case.  And sometimes even the go-to's are not available to step in to take care of the kids. In those times of need, it's good to be prepared.
Whilst having a go-to babysitter is the first step. Knowing what to expect from your babysitter is the second. From basic ground rules to first aid requirements, giving thought to these in advance will ensure a smooth and seamless experience for everyone.
With this in mind, founder of babysitting app, Mumaco, Tara McTeigue, shares her five babysitting tips and tricks to consider for the next time you need childcare.
The Essentials
When you first engage a babysitter, it's important to be clear on all the essentials. This includes your child's needs, food requirements and First Aid care.
Most forward-thinking childcare providers have an App to make the process easier for both parties. In most cases, sitters rates are pre-set, so you always know what to expect in advance. Be clear on how you will pay your sitter, or better still look for an app that is completely cashless, it means one less thing to worry about.
If you're planning to be away over mealtimes, provide detailed instructions on food allowance or allocation. You might even offer to buy them pizza or a local take-away. This should be at your discretion, but always made clear in advance.
Another important consideration is First Aid care. You should always use a babysitting service that offers vetted professional babysitters, trained in the basics of First Aid. When your babysitter arrives for their job, make sure you leave the First Aid kit in an accessible location, should they need it. It's also wise to leave your phone number and whereabouts, in the unlikely event that they'll need to get in touch.
Offer Guidance
Even the most seasoned babysitter will need some form of guidance and direction. Don't assume they can read your mind or know what needs to be done. Every family has their own way of doing things, the more background you can provide, the better the experience for all.
Have a list of babysitting rules and expectations. For instance, this might be bath time by 6pm, followed by books and bed by 7pm. As we know, routines are important to children, so this shouldn't be forgotten just because you're away.
Provide any important information on your children too. For instance, they might have a favourite teddy, or expect a glass of milk before bed. Things that we are parents often take for granted should be shared with your babysitter, even if it's obvious to you.
The Power of Play
Sweets aside, if there's one thing children love – it's play! Make this easy for your babysitter by leaving out your child/children's favourite toys. Perhaps provide a list of five toys or games to play together, which will help bonding as well as enjoyment.
Sometimes children can be overwhelmed with too much choice, plus it means more clearing up. Therefore, pre-agree a choice of toys to take-out for playtime with the babysitter.
Board games are always fun for everyone to get involved with, as are games with easy-to-follow rules. If your children are older and are into computer games, provide some guidance to your babysitter around screen time rules.
Ground Rules
It doesn't need to be 'War and Peace', but you might find it helpful to put together a few babysitting rules. These should cover anything that is important to you and your children, especially timings to keep on top of.
You should also be clear on sitter restrictions too. These might be not leaving the house, not smoking or drinking on-site, and using a baby monitor provided. While it's easy to assume these are a given, there's certainly no harm explicitly writing them down.
If you're planning to be away longer than a few hours, you will also need to provide instructions around children's meals. A top babysitting tip and trick is to cook extra dinner the night before, to leave for heating up.
As a courtesy to your childminder, don't overload them with housekeeping duties. They are not there to tidy up or act as your personal laundry service. Their priority should be the welfare of your children – the rest you can deal with another time.
Timings
We know that babysitters come at a cost, but they're worth every cent for the responsibility they hold. As such, and especially for your first booking with a new babysitter, it's worth inviting them at least half-an-hour earlier.
This will provide an opportunity for your babysitter to get to know your children, making it easier when you leave. You want your child to feel comfortable and safe. Seeing you chatting with their babysitter will help put them at ease.
It will also allow you to run through all your babysitting rules too. Use it as a chance to show them where the First Aid kit is, and any other important documents or information.
Finally, as we all know, timings can often run over. It's not uncommon for one glass or wine to lead into another – time flies when you're having fun! Therefore, it's best to be prepared.
Before shooting out, ask your babysitter about their schedule, should your timings overrun. Knowing any time restrictions or flexibility will put your mind at ease if you need to stay longer.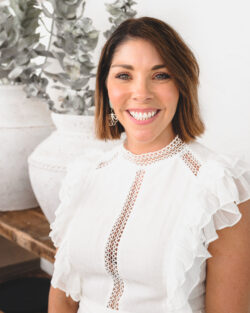 Tara McTeigue, Founder, Mumaco
Need a babysitter fast? Download the pocket babysitter Mumaco for trusted, uncomplicated, on-demand babysitting from reliable and vetted sitters, for as little or as long as you need. 
To view on YouTube: