With the increase of chilled ready-made meals made available in supermarkets, vending machines and convenience stores, frozen meals have become overlooked, but leading dietitian, Susie Burrell, says that the benefits of frozen foods outweigh those of chilled alternatives.
A recent study from Lean Cuisine asked Aussies what their greatest  barrier was towards maintaining healthy and balanced eating habits and 42.4% said that a 'lack of time' was often to blame¹.
Nutritious convenience in a pinch
"When we're hungry and short on time, our brains go into overdrive to find the quickest source of food and sometimes convenient ready made meals are the only option we have," Susie says.
"However we need to make a conscious effort to steer clear of fast or junk food options that have low nutritional value, to provide our bodies with the energy it needs between meals.
"When choosing a ready made meal, look for a nutritionally balanced option like Lean Cuisine's new range, that follows the Healthy Eating Pyramid guidelines and includes plenty of vegetables or fruits, carbs, protein, and good fats and oils."
Saves you time and money
"One of the key benefits of frozen ready meals is that you can stock your freezer up with nutritious meals for when you need it, which not only saves time but will help you save money as people are more likely to purchase unnecessary groceries when hungry.
"Frozen options are also generally cheaper than their chilled ready made counterparts with the average frozen meal costing around $4.50 per serve, compared to chilled meals that can range between $6.00-$15.00."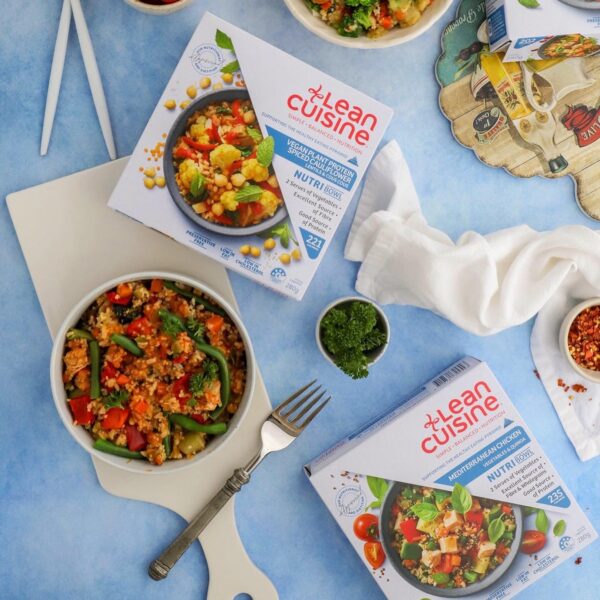 Minimises food wastage and locks in flavour
Susie says that the beauty of frozen ready meals is that they are snap frozen, locking in flavour, freshness and the same nutritional value as on the day it was made, unlike thawed or chilled ready meals that begin deteriorating as soon as they're sealed.
"Unfortunately due to the nature of chilled, ready-made meals, they begin deteriorating the moment they are packed and therefore have a short shelf life of around seven days.
"Frozen meals also help to reduce food wastage as they can be stored in the freezer for longer periods of time and reheated when needed."
Lean Cuisine's new range has been developed with Susie Burrell and can be found in the freezer section at Woolworths, Coles and IGA, Australia-wide. Head to leancuisine.com.au for more information.