7 Ideas For A Safe Halloween At-Home
2020 has been a strange year and it seems Halloween won't look quite the same either. But even without trick or treating, Halloween can be just as fun.
All of these ideas can be adapted for toddlers right up to teenagers. And of course, whether they are done with just your immediate family or with a few others will depend on the Australian state you live in and the current restrictions.

Get creative with nutritious food this Halloween! Here are 4 ideas to try with your little monsters, fairies or skeletons. Halloween is a time for fun and creativity – fruit and vegetables don't have to miss out on the fun.
It's safe to say that Halloween is looking a little different this year, with most people choosing to 'Halloween at Home' as a result of recent restrictions and lockdown laws.
Halloween is officially just around the corner and the spookiest month of the year brings also brings about new challenges for parents as they look to keep kids entertained around the fun-filled holiday in these unfamiliar times.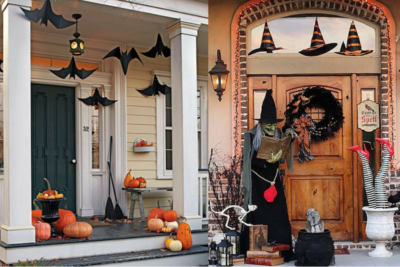 Halloween is just around the corner and aside from preparing our kids for their costumes for trick or treating night, we also need our house or particularly our front porch be ready for Halloween.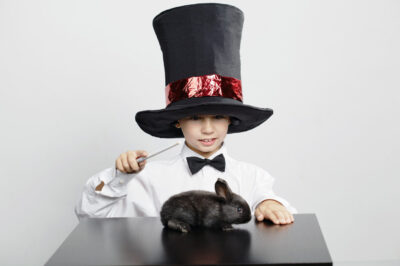 So, why not bring a little magic into your families' lives? You don't have to head to the magic shop or even the local library to turn your kids into budding magicians. Some of the greatest tricks out there can be put together using a few basic household items.
Celebrate the spookiest day of the year by getting creative! Our friends at Bostik have provided us with fun and easy-to-make projects that unleashes kid's creativities while keeping them entertained during the Halloween season. It's also an activity the whole family can get involved in. 
Halloween, though not a traditional Australian celebration, over the past decade has become increasingly popular with families across the nation getting into festivities.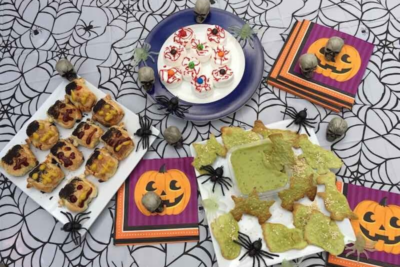 Are you wondering what to make for your Halloween treats? Would you like some easy and quick ideas that also look amazing? Here are five super simple treats to make that will impress your spooky guests for Halloween.