Have you been struggling for new ideas to keep kids occupied?  
The following three activities allow your child/children to test their creativity, problem solving, show their artistic side and have some outdoor adventures. These activities are for young children and my little boy who is four just loved them.  
However, you can have older kids join in and also the whole family who will enjoy all of these just as much as a four-year-old.   
Lego/Duplo Skittles 
Creating your own skittles is fun and super easy with LEGO.  
Kids can make their own unique skittle towers; nothing is off limits as long as they are towers and can be knocked down.   
This exercise and game helps kids with their problem-solving skills, creativity, planning skills and confidence, and it is also heaps of fun for everyone.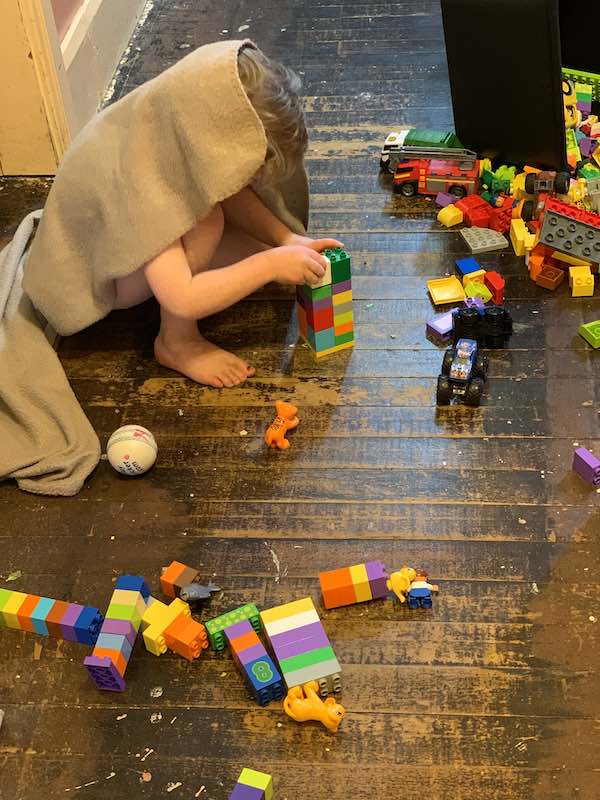 Steps:   
Use

LEGO

Duplo/L

EGO

 

 

Start building towers

Make 5 – 6 different towers

or more it is up to you

Decorate your towers with animals or other LEGO items

Get a small ball and then see how many skittle towers you can knockdown

If they break, build them again and keep on playing
Autumn Pictures 
With the weather getting colder, leaves are changing colour and falling from the trees. The autumn leaves are so colourful and pretty, there is red, yellow, and browns. Some leaves are so vibrant that they light up gardens and parks with their vivid colour. 
Creating artwork with brightly coloured leaves is a fun project to do with the kids. Plus, it is a cheap creation that you can easily do at home with no additional cost. 
So,
 what do you need?
Paper

 

Paint 

 

Crayons/Pencils/Textas

 

Autumn Leaves

 

Glue Stick

 

Clear contact paper if you wish to do a 

see-through

 option to stick on a window

 
You can also laminate the pictures and add them to your window. Or just do them with clear contact paper so that they are see-through. If you do this version just add coloured craft paper for the tree branches as paint and crayons will not work on contact paper.   
Mining for 
Crystals & 
Diamonds
Did you know that you can mine for crystals and diamonds? And they are located at your local park? Yep, I've blown your mind haven't I. 
I took my four-year-old to the park and he found diamonds and also crystals (aka rocks), he was dead keen on collecting these gems, to take them home, to wash and to analyse them.  
So how do you take your little ones to find these precious items?  Well it is super easy, just go to your local park and get adventuring.   
How to Mine for Crystals & Diamonds
Go to your local park or oval

 

Make sure you have a bag to collect your treasures

 

Search for any shiny stone or that might be a gem in the rough (still rocks, so don't get too excited)

 

Once 

all your 

jewels have been 

collected and you have safely nagivated the zombie water 

(yes this is 

real,

 and zombies live near any water that is at the park. We were lucky to not have any zombie water, but they will 

still be in the mud that is around

, so take extra care!

)

 

Take 

your 

finds home to wash them and see if you indeed have found a rare crystal or diamonds.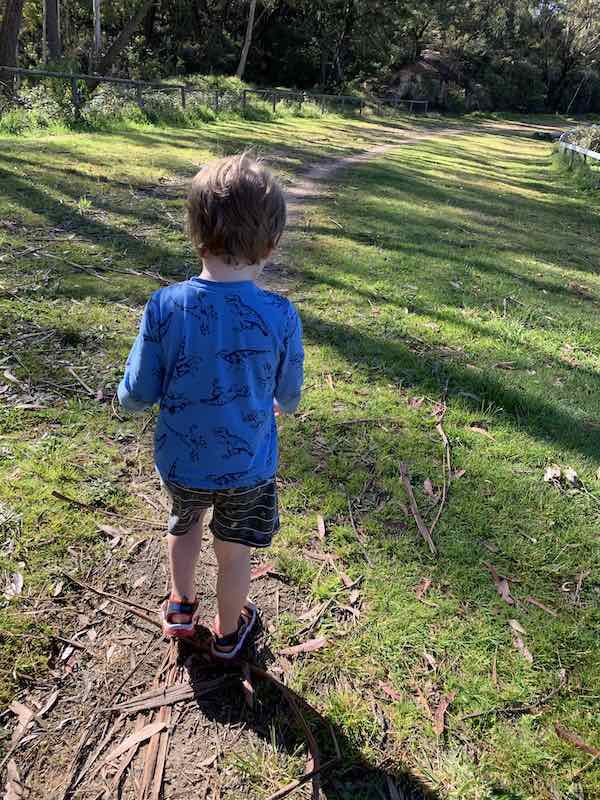 I hope these activities have given you some great creative ideas to keep kids busy and entertained.   
 My little boy really loved the LEGO Skittles and finding diamonds at the park, he is keen to see what other treasures he can find next.  
 Let us know what you have been doing to keep your kids busy?  
You may also like to read:
170 Activities to keep the kids busy in isolation