Media kindly brought to you by Gazillion Bubbles
Bubbles have long been associated with parties and celebrations, a beautiful addition to help enhance the magic of any special occasion.
Any party intends for your guests to have a great time to create an uplifting mood with high-spirited, cheerful, jubilant and memorable moments. What better way to heighten the ambience for a Gender Reveal party, Baby Shower, Children's Birthday Party, Baby and Family Photographs, Christenings, Weddings, Fetes, and Graduations than adding floating bubbles through the air?
Adding special effects like bubbles floating and sparkling in the background of any photo can introduce an ambience like no other: a fantastical, uplifting ambient feeling. Not only do bubbles put a smile on your guest's face, but put a sparkle in children's eyes, no matter what their age. Moments like these create genuine, captivating, alluring feelings to enable any photographer to capture that one-in-a-million, frameable image suitable to sit on any mantlepiece.
Bubbles can make any event, big or small, memorable. Including bubbles in your pre-party planning is a beautiful way to ensure your guests will have a good time. In addition to enhancing the aesthetic value of the event, the inclusion of bubbles in the atmosphere helps to create a more enchanting and ethereal environment.
To help us understand more about how bubbles can enhance the magic of your special occasion, we spoke to the experts at Gazillion Bubbles by Funrise Inc. They have been the go-to source for premium and eco-friendly bubble products for almost 20 years. Their products are safe for your special events and will help make every moment magical.
What Makes Bubbles Special and Perfect For Your Events?
Bubbles are a visually pleasing addition to your big celebration and a more eco-friendly option than single-use balloons, streamers and banners. They are less messy than rice or rose petals during a traditional wedding rite of walking from the banquet to the getaway car. As a symbol of optimism for the future, bubbles are a lovely way to add an exquisite touch to your big day. Weddings celebrated with bubbles are a fun and unusual way to add a special touch to the big day. The use of bubbles at a wedding not only adds a unique and fun element to the celebration but also makes for memorable, enchanting wedding photographs.
The bubbles at a wedding are a charming touch that will keep the happy memories of the day alive for years to come. Bubbles' joy and beauty in a wedding ceremony make them one of the most exciting parts of the day. You can also use bubbles to highlight other important events like the first dance, cutting the cake, or the new couple entering or exiting the reception.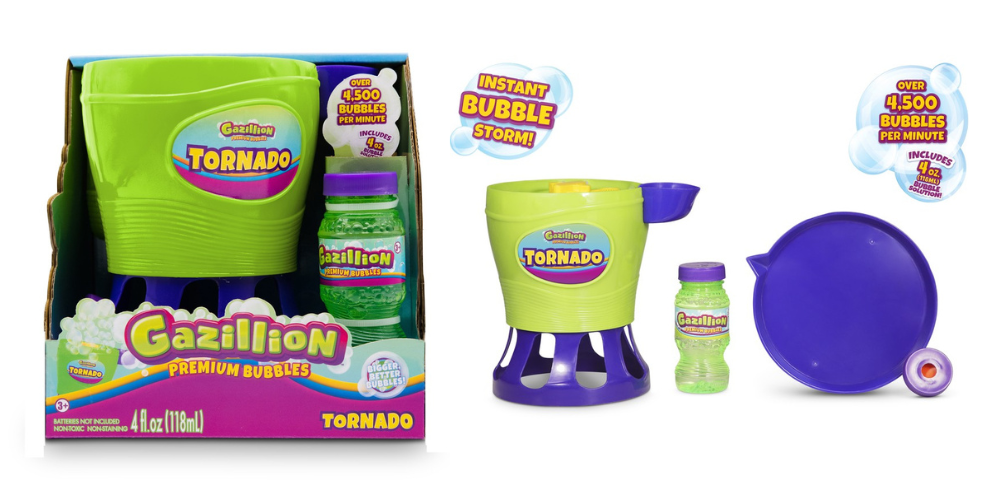 How do bubbles enhance the magic of your special occasion?
Bubbles can be introduced into your event in a few different ways. Sticking with the Wedding theme for a moment,  guests sitting in the aisle or the ushers can release bubbles for the bride to go through as she makes her way to the altar. It's also a revolutionary idea to have the bridesmaids and best men blow wedding bubbles around the happy couple as they say their vows.
Graduation hat tosses are already photo ops, but adding bubbles to the mix makes for even more fun and makes the moment last even longer. A bubble machine is a great option if you want a lot of bubbles consistently to fill the air during your party. Different-sized and designed bubble machines can produce single, clusters, or even spinning bubbles. Therefore, you can select one that complements the style of your gathering and indulge in the beautiful sight of these bubbles.
A bubble machine can be used for a wide variety of purposes. You may set it up in the foyer of event entrance and have people walk through them as they enter, or you can have one fill the entire room. Have the photographers in on the action to capture incredible images of everyone enjoying them together.
A bubble machine is a machine that can generate bubbles in a steady stream for a considerable amount of time. They help set the mood for celebration and enchantment at parties and other gatherings. You can use the Gazillion Bubbles Tornado Premium Bubbles Machine.
A Gazillion Bubbles Tornado Premium Bubble machine that can release up to 4,500 bubbles per minute into the atmosphere. To make this happen, clamp on the auto-feed valve top, slide the solution bottle towards the spout, and then press the button to release a whirlwind of bubbles. Gazillion Bubbles provides a long-lasting bubble solution and a portable bubble machine that can run for an hour without a refill, making them ideal for use at events. So, what are you waiting for? Don't hesitate to bring joy to your parties with this innovative, automatic bubble-making machine.
Gazillion Bubbles will add a touch of magic to any celebration.
Gazillion Bubbles has been the go-to brand for superior bubble products for almost two decades. You don't have to worry about damaging your flooring for a one-night celebration because their bubbles don't leave behind any soapy residue. You can give your party visitors a more memorable time with the help of their bubble machine and bubble solution. Their machine makes bubbles that can be swept up and popped into the air, eliminating the need to pick up individual pieces of confetti. Get your bubble solution and machine to create unforgettable memories on your special occasion.