Presently all over the world has been forced into a pause and a reset. People are working from home, layed layed off, children at home and mums are very close to experiencing burn out but there's hope.

Here are six tips that are sure to counter burn out.

Tip 1:
Take 30 minutes to an hour before your kids wake up and do what makes you feel centered and excited. How you show up in the world affects not only you but everyone around you. Start with a yummy cup of tea or coffee, meditate or journal before you start your day-its important to just be with self before you start to wear other titles.

Tip 2:
Get out your foot massager or purchase a reasonable one from Amazon. Staying in isolation during this time can make you feel a little depressed but a foot massage will keep you calm and relaxed so that you still able to have patience with your kids, spouse and ofcourse yourself. Its a perfect way to communicate to self that you deserve to be pampered

Tip 3:
Instead of the sweats and the T shirt spruce yourself up a bit so that you feel more that just a tired mum. If you look better you tend to feel better.You can include the kids and you can play dress up. Teenagers may be more difficult to engage but at least you'll look great.

Tip 4:
Treat yourself to some fresh flowers, a glass of wine or your favorite smoothie and your favorite snack. Turn on some music with candles and take yourself on the best mommy date.


Tip 5:
Take a nap and if you have little ones then every one should take a nap. Rest is so important to self care.Being rejuvenated is important when you have a task list daily.
Tip 6:
So you want to go to the beach but cant ,if you have a smart TV, turn to a channel that provides the most beautiful beaches in the world. Kick your feet up with a bowl of fruit and ice tea and allow the waves and sound of the water to take you anywhere you want to go. It's important to allow a shift in your way of thinking specifically in uncertain times. Shift your mind to positive thoughts and follow that with actions.
As you can see you don't have to accept the title of Super Mummy or you can choose to redefine what being a super mummy means to you. By just implementing these few tips, you will feel more loved, appreciated and relaxed because you made you a part of the daily priority list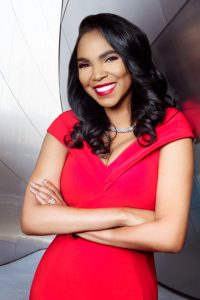 Dr. Michelle R. Hannah, through her life's medical challenges and overwhelming love for humanity, the health, emotional well-being of people and commitment to living authentically- is among the most influential women today. Michelle's family, education, and personality molded her for life as a resounding voice for the broken hearted and those that desire to be free.
You may also like to read: