Spending the school holidays making delicious edible gifts with your kids is a brilliant way for them to learn important cooking skills, whilst also having fun and enjoying quality time together.
Build a gingerbread house, whip up a jar of festive popcorn, create edible festive decorations or make your own crackers! There are all sorts of brilliant Christmas treats to make with the kids, that lets their imagination run free, but also teaches them important cooking skills and lessons in the process!
We've put together some of our favourite family recipes, which make for delicious festive gifts!
Gingerbread houses
Let the kids' imaginations run wild building and decorating gingerbread houses. This Christmas classic is perfect to get the kids involved with. They also get a lesson on the laws of physics, when trying to get the walls to stay standing!
Don't just stop at the house, why not make some gingerbread people for your house.
Finally dust with some powdered sugar and wrap up your kids' beautiful creations in some clear cellophane – a cute gift or perfect addition to the dessert table at your Christmas feast.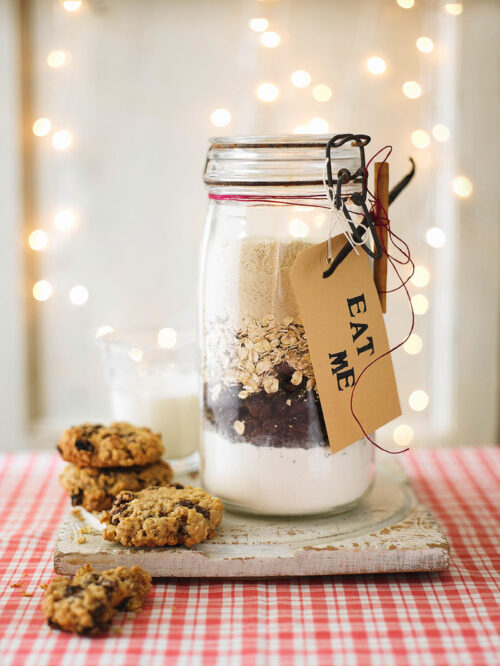 Jar gifts
For budding chefs or eager cooks, jars packed with delicious ingredients make the perfect edible gift. As an added bonus activity, get the kids to hand-make the labels for the jars.
Cookie jars – simply layer the dry ingredients and top with a recipe card so your loved ones can add the wet ingredients and bake!
Couscous mixes – If sweet treats aren't your loved one's vibe, gift them a jar of delicious couscous pre-prepped with dried herbs, fruit and nuts. This jar is best presented all mixed up which makes it perfect for even the littlest of helpers to get involved.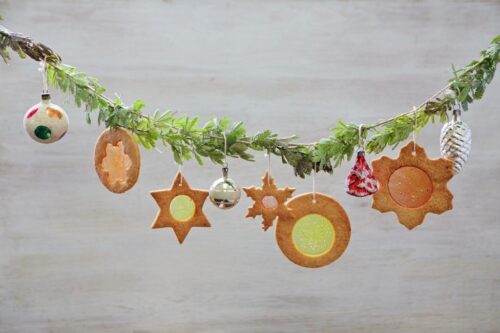 Edible ornaments
Add a special touch to your Christmas Day decorations with delicious edible ornaments!
Make delicious Christmas cookies with extra sparkle by using boiled lollies to create a stained-glass effect and hang them on the tree and around the house – we bet they won't last long before they're snapped up!
For more information or to register for a Jamie's Ministry of Food cooking course, available online nationwide or face-to-face in selected locations, visit jamiesministryoffood.com.au