It's easy to get stuck in a rut or stick with things that aren't working and hope that change will come and make things better.  One of my favourite quotes is by Jim Rohn; "Your life does not get better by chance, it gets better by change."
Over the past 2 years, I've turned to this quote many times and I have indeed overhauled my life.  Not all at once, but bit by bit and the changes have been immense.
I relocated country from the UK, home to Australia with 2 small children, a foreign husband and a shipping container.
I published 2 books and launched an online school devoted to health and wellbeing.
I turned around my own health which over decades I had ignored, and taken for granted.
I learnt to stop ruminating and living in fear, judgement and being busy for everyone else and neglecting my own needs.
I founded Mindful Mums Queensland to encourage honesty and vulnerability between mums to share the good, bad and challenging sides of mumming without judgement, competition and perfectionism.
I started to practise vulnerability and being open on a daily basis, putting my work out into the world in mainstream media, and via workshops and at market stalls.
I learnt so many new skills about publishing, publicity, promotion and persistence and I practise them all on a consistent basis.
So, whilst I was stuck in a rut, a hamster on a wheel this time 3 years ago when I made the decision to leave a small terrace house in London with 2 babies, and I had no idea what the future I might hold, I knew I could not go on in the same way as I had been living.  My life would not get better by chance, but I had absolutely no idea how much change would come in my life as a result of that decision.  Every day now I'm amazed that things keep evolving, opportunities keep presenting themselves and I am front and centre in my desire to keep changing, keep evolving and keep learning.
So, what were the 3 things I did to create so much positive change in my life in a relatively short space of time.
I decided I would resist the urge to be busy! I would start saying NO!
I decided above all else I want to be healthy in mind, body and spirit and that is not negotiable.
I decided to follow my dream to become a writer and be open to any opportunity that came my way to write, share my ideas, passion and stories with as many people as I can.
And those were the only 3 decisions I made in my desire to change to my life, it did not happen by chance.  I had to make those decisions, I had to give MYSELF permission to try and I had to be ok with whatever happened.
Our lives are changed forever when we become parents for the first time and I became a parent in my late 30's after many years of globe-trotting and a relatively interesting and exciting career.  However, my desire to fulfil my own dreams only really rose to the surface in earnest after my second child was born and I just knew I couldn't go back to my old life.  I'd tried after my first born and failed spectacularly – I still have the emotional scars from that experience 5 years later.
A choice we often face is whether we earn enough to have a big pension pot, or we use our youthful energy to chase down our dreams and passions and let the future take care of itself.  Food on the table is very important.  Self-actualisation is equally important but often forgotten in our need to accumulate stuff.  For now, my desire to accumulate stuff is on hold, I want to put food on the table of course, and I want to provide my children the best education I can, but I have a strong desire to self-actualise and become the most that I can be.
On my journey to change I remembered learning about Maslow's Hierarchy of Needs, and found this helpful diagram which has been somewhat updated since my university days.  I realised I had been living my life in the red and orange and had not ventured into the green or blue for many years.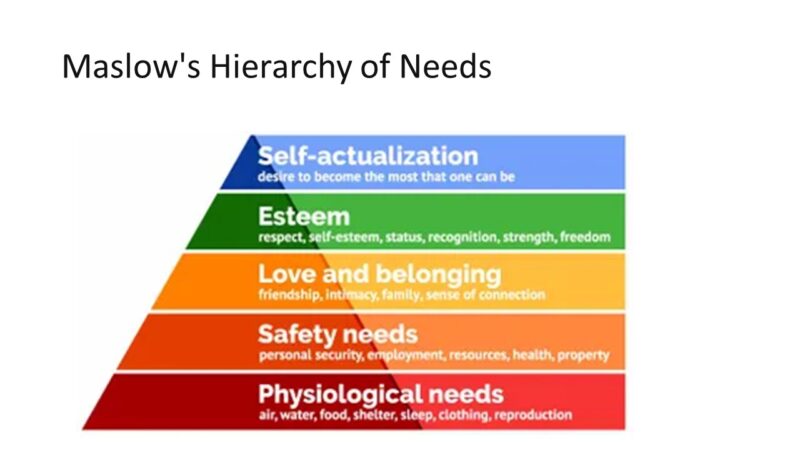 My desire to live my life with love, belonging, esteem and self-actualisation became my goal in 2020 and despite all the challenges the pandemic has offered up, I remind myself of this on a regular basis.  We are so blessed in Australia to have security, food, clean air and water, a world class health system as well as benefits and a strong charitable sector – most of our basic human needs can be fulfilled.   So, to overcome any anxiety I may feel, I practise gratitude for all of the things we do have, limit my circle of desires for those that I don't have at the moment, and remind myself that in order to self-actualise I need to spend less time "worrying" and more time "wondering".
So, my new favourite quote is; "Live your life from a place of Wonder, not Worry!"  And I'm proud to say that I wrote it!  I hope that 2021 brings Wonder for you!  And, that you will make whatever changes you need in your life on your journey to self-actualisation.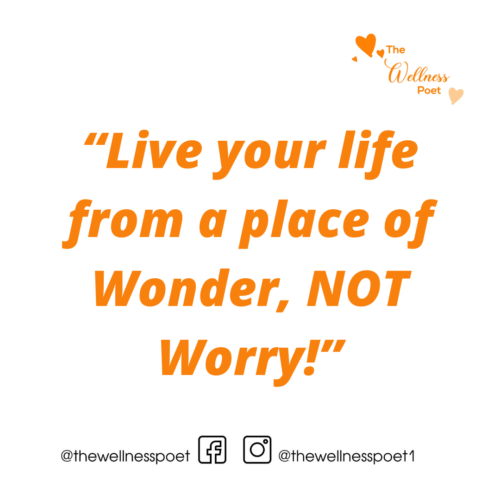 Krissy Regan is The Wellness Poet and Founder of Mindful Mums Queensland.  She is author of 2 new books; Broken to Unbreakable, 12 Steps to an Unbreakable Mind, Body & Spirit and The Koala who Lost his Heart.
Krissy wrote both books whilst working part-time at home, raising 2 small children and juggling the demands of her household.
You can contact Krissy Regan at mindfulmumsqld@gmail.com or follow Mindful Mums Qld on Facebook and Instagram @mindfulmumsqld and view Krissy's work here:  https://www.thewellnesspoet.com/