New campaign includes Donation to Save the Children to support vulnerable families around Australia during this challenging period.
VTech Electronics Australia has announced the launch of its #LearnThroughThis campaign. Leveraging the power of its two brands, VTech Toys and LeapFrog, the campaign seeks to support children and parents throughout this unprecedented time. As a company grounded in learning and discovery, VTech and LeapFrog are offering comprehensive resources including free content such as articles, printable activity books and educational activities curated by its team of learning experts; an extended free trial of its interactive learning program, LeapFrog Academy, and recommendations for products that deliver key learning and developmental activities such as reading, writing and role-play. In addition, VTech Electronics Australia is working with Save the Children Australia to help vulnerable families in our community during these challenging times.
Learning Path
LeapFrog's Learning Path is an online portal that features free resources to keep children learning at home. Parents can find valuable advice from LeapFrog's learning experts on a variety of topics, such as preparing kids with 21st century skills and learning to read. In addition, the Learning Path provides a suggested daily schedule, a curated list of educational websites and free printable activity books to help parents maximize the time their child is home and keep them engaged. Discover all the resources here: https://www.leapfrog.com/en-gb/learning-library/theme-category-pages/learning-at-home
Save the Children Donation
In addition, VTech Electronics is partnering with Save the Children Australia to support families in need during this challenging period. Through their social media channels, LeapFrog and VTech encourage children or parents to create a drawing that sends a message of hope and positivity to families in need. For every drawing shared, VTech will donate 1 toy to Save the Children Australia, up to $50,000 worth of VTech & LeapFrog toys. These toys will be distributed to vulnerable families as part of Care Packages provided by the organization to ensure that children are kept healthy, educated, and safe, while they endure extended periods of home isolation in Australia. Visit the Facebook post here: https://bit.ly/2KEeL9C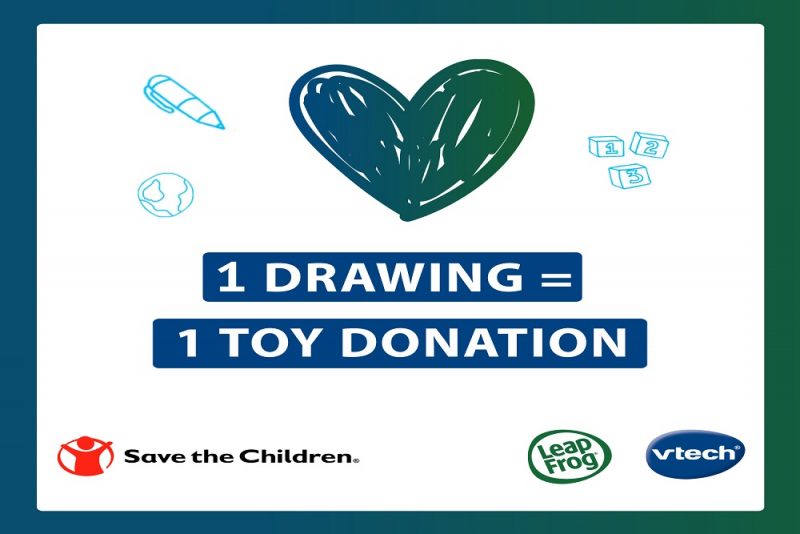 LeapFrog Academy
LeapFrog Academy is an interactive learning program for children 3-6 years old that guides them on more than 1,500 fun Learning Adventures they can play on a variety of devices. Learning Adventures prepare kids for the classroom with a preschool through first grade curriculum that includes activities in fundamental subjects such as math, reading and science along with problem solving, creativity and social-emotional skills. To help parents enhance learning at home, starting April 3, LeapFrog will be offering an extended free trial, from one month to two months, as well as reducing the cost of 6-month and 12-month plans to $30.99 and $49.99, respectively. Discover LeapFrog Academy here: www.leapfrog.com.au/academy
Product Recommendations
From learning toys to products that promote active play, VTech and LeapFrog offer toys that enrich children's development and make learning fun. To help parents find the right toys to meet each child's different needs, VTech and LeapFrog will be sharing video walkthroughs on their respective Facebook channels of toys in a variety of categories. Whether a parent is looking for a role-play toy for their child that loves pretending to be a chef, a desk to practice writing skills or an interactive learning system to get kids excited about reading, VTech and LeapFrog are offering individual lists of toy recommendations to make it easy for parents to find products to keep their child engaged and learning.