SERVES 4
Prep time: 10 minutes
Ingredients
2 cups quinoa flakes
1 cup grated apple
1 cup coconut yoghurt
1 cup blueberries
1 cup raspberries
¼ cup of toasted almond flakes
1 passionfruit
Method
Soak the quinoa flakes in the grated apple and yoghurt for five minutes. Portion into mason jars and top with the berries, almond flakes and a drizzle of passionfruit.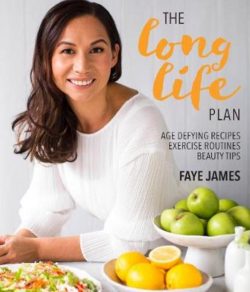 Faye James is the author of The Long Life Plan (New Holland)
and a food, beauty and health journalist and health and wellness coach
with over 20 years of experience.
You may also like to read:
After school snack advice from Susie Burrell
Super Healthy Smoothie Recipes