Media kindly brought to you by Ravensburger
We've witnessed a board game and jigsaw puzzle renaissance amidst the global pandemic, as it helped mobilise families around a non-digital source of entertainment that kept them sociable and goal focused during lockdown. Whilst board games flourish in an indoor setting, families can continue this tradition in any environment and on-the-go, over the holiday period and beyond. We've found there is always a time for board games – especially when you've got Ravensburger on your side! Delighting kids and adults alike for over a century, it's a brand symbolic of perhaps the most diverse collection of award-winning games and puzzles where there is a game to suit *every* board game aficionado and a puzzle for every puzzler

Today, we're shining a spotlight on several of Ravensburger's most popular board games, and we're calling on all fun-loving kids and parents, including Disney fans who are keen to try joining the dark side! Let's take a look at the mechanics behind the board game fun and introduce the Ravensburger games that are sure to be your  next family favourites.
The thrill of strategy games
Strategy-based games make for excellent family entertainment and serve a dual purpose as educational tools. The idea of sneaking in a healthy dose of learning while they're having fun, is a winner for most parents and many lessons are indeed taught by the humble board game. At its core, it involves outwitting, and in some cases, outscoring your opponents, which cultivates a healthy outlet for competition and encourages kids to confront the concept of being gracious winners and losers. Board games have come a long way since the traditional elimination-style games, so that no one (especially younger children) get dropped from game play and can continue playing right up until the end. Depending on the game, problem solving, creative thinking, spatial reasoning, deductive reasoning and many more skills are all up for grabs. The compact, travel-friendly nature of board games, doubled with their tactile nature, also means ongoing opportunities to develop fine motor skills in younger children not catered for by screen time. Ravensburger offers a comprehensive range of strategy-style games (see below) plus many more styles to match every family member's interest and skill level.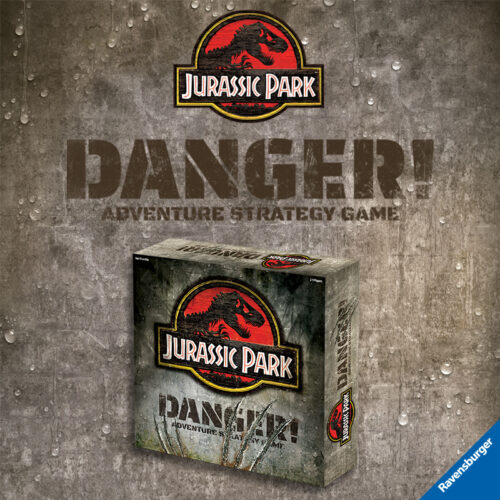 Perspective-sharing: 'good versus evil'
The most immersive games tend to go beyond a generic playing token and have more fully formed characters that players can sink their teeth into. This perspective-sharing is especially valuable for young children still learning social norms. The chosen protagonists for video and tabletop games are overwhelmingly heroes or 'good guys' (or girls) who must overcome gameplay obstacles. This can overlook a distinct opportunity in the story or game rationale – to play as the villain causing mayhem! Ravensburger Disney Villainous™ range is an ideal outlet for kids (and adults) to play out these fantasies in a healthy controlled way. Understanding all motivations in a story means children can come full circle with perspective-sharing and role-modelling, and parents can take comfort in Ravensburger's commitment to creating innovative games that are high in educational value and are completely free of violence.
Storyline crossover
Speaking of perspective-sharing, board games that incorporate characters from books, movies and other broadcast media, are a highly effective way of bringing a whole new dimension to your child's favourite heroes and villains. Such games can serve as a continuation of ideas kids learn in movies or books, allowing them to actively apply them in a more tangible, 'choose-your-own-adventure' style to decide the character's actions and influence the outcome. The blending of characters and concepts across platforms is illustrated in Ravensburger's Minecraft Board Game, which is a wonderfully unique example of a video game to board game crossover. Building structures through pixel form that your child has come to love, is now brought to life in a tactile, tabletop game that gives them the best of both worlds – how cool is that? It might be just the ticket for kids who are reluctant to pry themselves away from video games long enough to realise the joy of board games, now repackaged for a new generation of players.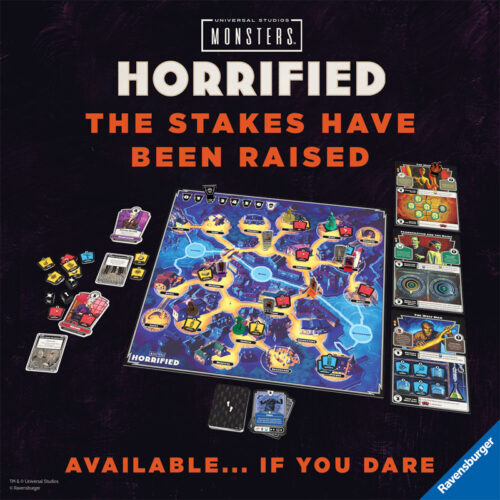 Ravensburger's featured board games for the 2020/2021 Summer Holidays
Ravensburger board games make an excellent Christmas gift, but they are also ideal for any time of the year – especially long summer holidays! Play at home or bundle up your favourite games to take on vacation in order to fill spare time and build family harmony in between other activities.
Ravensburger Minecraft Board Game
Explore the Overworld and face dangerous mobs!
Explore the Overworld, face dangerous mobs, and mine resources to build fantastic structures! The world's best-selling videogame, Minecraft, has been adapted into an easy-to-learn strategy board game perfect for tabletop gamers and Minecraft fans alike. Build carefully and fight bravely to win!
Ravensburger – Disney Villainous ™ The Worst Takes It All
Playing as favourite evildoers like Maleficent, Ursula and Captain Hook, players will take on the role of the Disney Villain and plan their schemes methodically in the way of their Disney Villain to reach their objective before everyone else. Set traps, wield curses, leverage your allies and most importantly, be cunning!
Ravensburger – Disney Villainous ™ Wicked to the Core
An extension of the main Villainous Game, Worst Takes It All Game
Wicked to the Core provides more play opportunities  as favourite evildoers like Cruella de Vil, Mother Gothel and Pete, players will take on the role of the Disney Villain and plan their schemes methodically in the way of their Disney Villain to reach their objective before everyone else. Set traps, wield curses, leverage your allies and, most importantly, be cunning!
Horrified ™ Universal Monsters ™
A cooperative game against the world's most famous monsters.
The village is under attack! Dracula, The Mummy, Frankenstein's Monster, his Bride, and more are on the rampage, and your team of heroes must defeat them. Each monster offers an entirely unique challenge, and players can adjust the difficulty by playing against a new group of adversaries every game! Overcome them all before the horror overwhelms you!
Jurassic Park ™ Danger! Adventure Strategy Board Game
Welcome to Jurassic Park.
The first visitors have arrived at Jurassic park to see its miraculous dinosaurs first-hand. But chaos has hit Isla Nubular – the power is out and the prehistoric creatures are on the hunt! One player controls the T-Rex, Dilophosaurus and the Velociraptor, prowling through the jungle to attack the humans. The other players team up as the characters from the classic movie, struggling to get Jurassic Park back online and escape the island before they fall prey!