As Winter transitions to Spring, just like we adjust our wardrobes, to adapt to the change in temperature, our skincare routine also needs a revamp as the climate changes. When the warmer weather approaches, swap out heavy oil based products with lightweight products that still perform the same purpose. We have shared a few ingredients that will help your skin transition as we move into Spring.
Oblepikha
Oblepikha is a berry from Siberia that has learned to adapt to the harshest of climates. That's why the vitamin C within the product regardless of its environment doesn't collapse. It is also a great natural source of vitamins A and E.
For your face, the Detox Soap for Deep Facial Cleansing is perfect for some deep cleansing. The Detox Soap key ingredient is the charcoal as it impacts the appearance greatly based on the colour and texture, evening out your skins texture and tone.
Sea Buckthorn
If you're after a product that perfectly cleans and refreshes skin, helping to preserve youthfulness. The Altai sea buckthorn oil in the Oblepikha honey scrub, deeply nourishes skin, leaving your skin feeling silky smooth. Buckwheat honey increases the elasticity and firmness of skin. The organic extract of sage has a general tonic effect, helps to eliminate toxins, leaving your skin soft and smooth. The berries from the Sea Buckthorn plant contain 12 times the amount of Vitamin C than oranges. This makes it great for brightening the skin and evening out any pigmentation, signs of ageing, fading scars.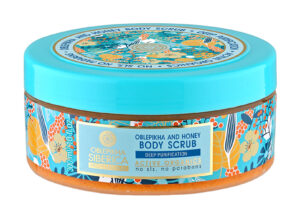 Sea Buckthorn is a very unique plant, which a lot of us wouldn't have heard of, but you'll want to now. Due to the high volume of Vitamin C found in the fruits, the effect of the product does not become influenced under heat, like a lot of other products do. Additionally the high content of vitamin C also helps to speed up the regeneration processes, fading scars, increasing tone and strengthening the skin.
Rosa Canina
Rosehip Oil may help reduce the appearance of stretch marks and scars, maintain skin hydration and softness, improve the appearance of dry and sensitive skin, minimise the appearance of fine lines and wrinkles, and promote skin elasticity and texture. Rosehip, is not to be mixed up with Rose Essential Oil, instead, it is a fruit oil that has been extracted from the seeds of the rosehip (Rosa Canina), an amber berry-like fruit that grows wild on rose bushes and is left behind after the rose has flowered and dropped its petals.. RosehipPLUS® Rosehip Oil is rich in skin-loving naturally occurring vitamins, antioxidants and essential fatty acids, such as Vitamin A (Retinol) and Vitamin C, essential fatty acids Omega-3, 6 and 9, as well as Lycopene and Beta-Carotene to help keep skin hydrated, moisturised and younger-looking.
Rosehip Oil has been used for centuries for its potent skin regeneration properties, nourishing the skin to achieve a radiant glow, naturally. It can be used daily on all skin types and can be used on even the most sensitive skin.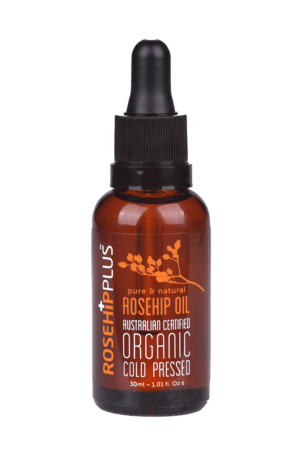 Collagen
Whilst the term collagen has been thrown around for years in the skincare industry, it's only recently been recognised in the foodie world for its consumption benefits. Why? Well, collagen is essentially the most abundant protein found in the human body. It's the main ingredient in your hair, your skin, your nails, and, most importantly, your connective tissue, which basically connects everything in your body.
Not only can high collagen levels (and therefore a healthy connective tissue) help reduce the appearance of acne, wrinkles, and cellulite, it can also combat the dreaded stretch marks, sagging and loose skin that can come with age. To make sure you get your daily intake, you can have a collagen snack or supplement, or brew up a hearty mug of bone broth. Just make sure it has at least 10g of collagen per serving and no added ingredients such as sugar, preservative, fillers and artificial flavouring.
You may also like to read:
Spring Cleaning Tips and Ideas