Are you looking for a spooky cookie to make for Halloween or a birthday party?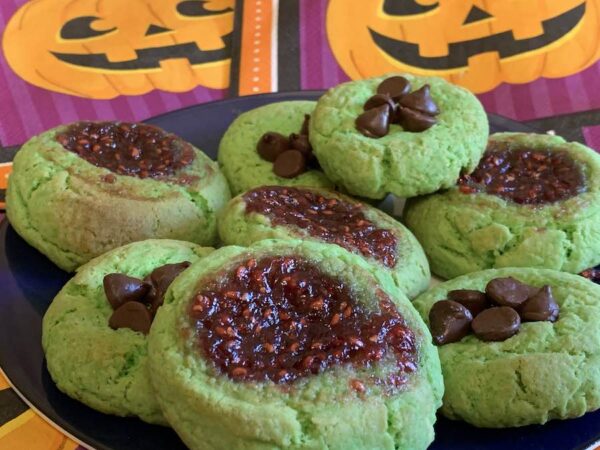 Well, I have the perfect recipe and it is one that
will make people say, eww!
And yes, the cookies are called, SNOT DROPS!
I wanted to make something fun that you can make your own. You can add all sorts of different ingredients, nuts, seeds, oats, jam and chocolate drops.
You can download the recipe card here.
 Preheat oven to 180° – this way you are ready to bake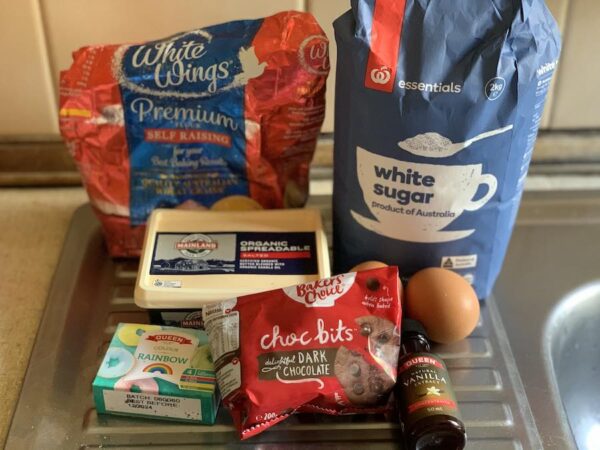 INGREDIENTS
125 grams of butter
½ cup of caster sugar or white sugar
2 eggs
1 teaspoon of vanilla extract
2 and half cups of self-raising flour
Green food colouring (to make them look like snot)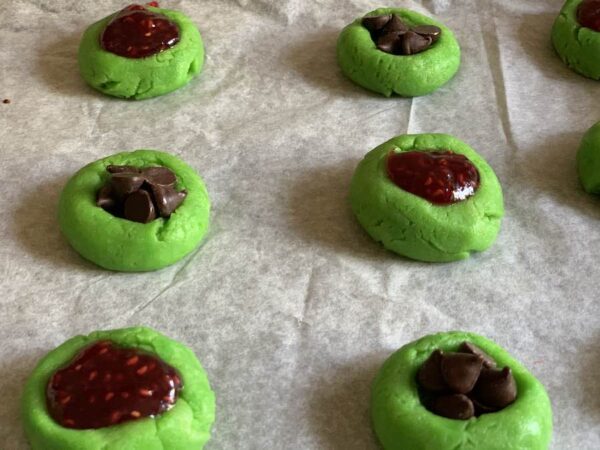 METHOD
I melted the butter by zapping it in the microwave
Add sugar to the butter and mix until creamy
Add eggs, vanilla and flour and make sure to mix well
Add the green food dye to the level of green you wish to have
Mix the dough together to make sure that all ingredients are mixed well, and that it is now a vibrant colour of green
Roll into cylinders and then cut to 1-2 cm pieces
Roll the 1-2 cm dough into a ball and then place onto tray lined with baking paper
Using your thumb add a whole or hollow area in the middle
Fill the hollowed-out area with nuts, chocolate, or jam – really it can be anything you like.
Bake the snot drops for about 13 minutes until they are golden on the edges and underneath. Depending on your oven you might need to bake for less time.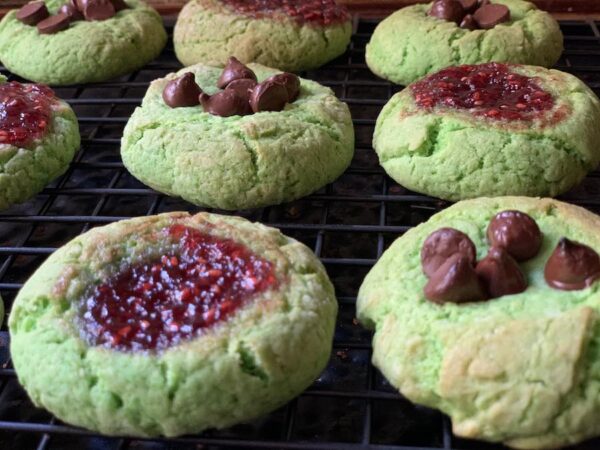 Once out of the oven wait till, they cool down and then serve to your spooky guests.
You can decorate your plates with fake spiders, cobwebs and more to make it feel like it really is something weird they are eating.
Enjoy your snot drops…and yes who would have thought I would ever say that to someone.