Did you know this week (16-22nd May), is National Volunteer Week? To celebrate National Volunteer week, Camp Quality recognises excellence in volunteering through the annual Gillard Awards. With the tremendous aid of their volunteers, Camp Quality brings positivity, fun and laughter back into the lives of kids facing cancer.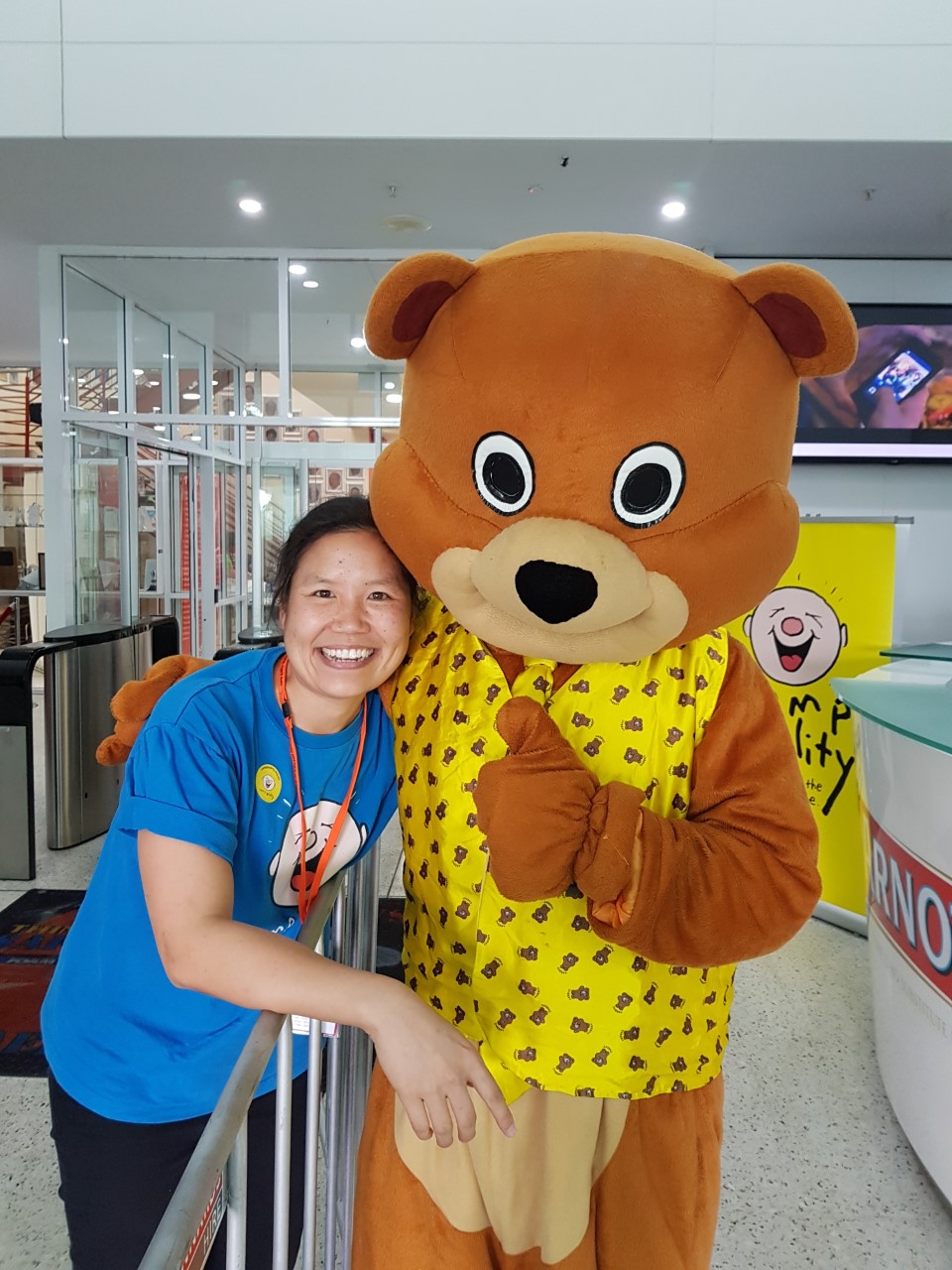 This year, one very special volunteer has won the National Gillard Award, Susan Yeung from Sydney.
Susan has received the Sydney Gillard award for her 11 years of service with Camp Quality. On camps she is affectionately known as 'Doc Susan' and she been an integral part of the Camp Quality Medical Volunteer Team for 11 years.
Without medical volunteers, Camp Quality programs would not be possible, as many children attending have medical conditions related to cancer treatment and require special care and medication. Dr Susan has been the role model and mentor for many new medical volunteers over the years.
When asked her favourite thing about being a volunteer, Dr Susan says,
"Every time a kid has a big smile on their face, when they overcome a fear, when they show kindness and compassion towards one another – those are the moments that will stick with me forever."
Congratulations Susan!
Camp Quality volunteers come from all walks of life, and they are integral to Camp Quality's mission to be a source of positivity and support for kids impacted by cancer. Camp Quality is proud to call almost 1,200 volunteers part of the family.
Passionate, generous, and committed, Camp Quality volunteers are there to have fun, put smiles on faces and roll up their sleeves to help kids facing cancer. Volunteers make a real difference – and you can, too!
Inspired to volunteer?
About Camp Quality
Camp Quality brings positivity, fun and laughter back into the lives of kids facing cancer.
Our services and programs help families build optimism and resilience through community, education and fun. We are there for kids (0-15) dealing with their own cancer diagnosis, or the diagnosis of a sibling or parent, every step of the way.
Our programs provide fun, education and community through Camp Quality-run events, available via booking. Our services are digital resources and counselling, accessible whenever and wherever they are needed.
We're proud to have improved the quality of life for kids impacted by cancer, and their families, for almost 40 years.