Homebirths: In the Home or the Hospital?
Homes and hospitals–they might not seem to have a whole lot in common, except for the fact that they both begin with the letter H.
But homebirth and hospital birth can and do co-exist though that is sometimes hard to reconcile.
We are so accustomed to categorization in our society–something has to be either/or, this or that.
And oftentimes those two choices are seemingly opposing ones.
Why?
Must there be conflict and judgment at every turn, especially when we are talking about tiny, precious babies and their awesome parents-to-be?
Personally, I don't think so.
I believe we should be framing birth in the context of generational wisdom, evidence-based practices, and ultimately, the sacredness of little ones coming into the world.
All of these things can and should be applied to every kind of delivery setting, whether it's a home, birth center, or hospital.
Some women who would like to have a homebirth don't have legal access to care in their states. Some need to deliver in a hospital for medical reasons.
Some choose to deliver in a hospital but desire–to the best of their abilities–a homebirth-like experience.
Women interpret that phrase in different ways.
For some, a homebirth-like experience means being surrounded by treasured items that remind them of the comforts of home.
For others, it means being cared for by midwives and having a beautiful and respectful natural birth.
For one client of mine, whom I'll call Jackie (not her real name), it meant birthing without unnecessary medical intervention.
Jackie and her husband both came from long lines of doctors who felt very strongly that a woman should have her baby in a hospital with an OB/GYN (obstetrician/gynecologist).
Although she wanted to give birth at home, Jackie decided it wasn't worth the familial turmoil and chose a doctor for a hospital birth.
But she didn't take these tasks lightly.
She selected a care provider whom she felt would really honor her preferences and who would chart them so that they were on record.
She took a comprehensive childbirth education course, which taught her to be prepared and open-minded, and made it abundantly clear to the nurses upon admission that, though she was aware pain medication was available, she did NOT want it to be offered.
Lastly, Jackie had faith in herself and in the birth process.
Of course, labor is completely unpredictable, and women who are very firm about their birth visions have the right to change their minds at any given time.
In addition, many hospitals are, in fact, set up to intervene, because they are based on a model that considers labor and birth for even low-risk mothers a medical condition, not a physiological process.
Of course, these potential challenges had crossed Jackie's mind.
But she was determined.
As Jackie's midwife consultant, I certainly had faith in her.
And I knew her husband was going to be a terrific and loving support partner.
But I was silently concerned about those who would be attending her during labor.
Would Jackie's nurses respect her preferences?
Would another care provider in the practice (in case the doctor she really liked wasn't on call at the time) do the same?
Fortunately, Jackie's nurse was fabulous and agreed to her requests.
Every once in a while, she would come in and marvel at how Jackie listened to her body and just allowed labor to happen.
When Jackie went into transition, this nurse came in, gently approached her, and whispered, "You are doing such a fabulous job!
But I have to chart that I offered you pain meds, even just once."
Jackie nodded, confirming that she heard the nurse and said, "No thanks."
Then the nurse gave me the thumbs up and quietly left us.
Shortly thereafter, Jackie's beautiful baby came into the world without any medical management in the most highly interventive hospital in the county.
Jackie was over the moon at the sight of her gorgeous baby boy and proud that she had done it her way.
In no small part, she was able to accomplish this because she found people to care for her who really listened and supported her choices.
In the end, it's not that any one comfort technique, any one protocol, or any one approach is right or wrong.
What counts is a truly healthy baby and mom, whose preferences and needs are recognized throughout pregnancy, labor, and birth.
There are lots of things you can do to maximize your odds for having the kind of birth you envision.
You can start by building your support team with people who believe in you.
An aligned mom-provider philosophy is a great place to start.
You may ultimately have to make some compromises, but the value of a mutually respectful relationship can be immeasurable.
Can All Women Have a Homebirth? Do You Encourage All Women to Do So?
First and foremost, I believe in a woman's right to be empowered, informed, and supported in however she chooses to birth.
I promote a homebirth model of care in all settings.
This means that I support physiologic birth without disturbance when all is well; I do things as naturally and holistically as possible, without intervention unless medically necessary.
The care is sensitive, kind, personalized, family-centered, and evidence-based.
The setting is as close to home as a woman desires, and most importantly, one in which a woman feels supported, heard, and her choices respected.
A woman brings her sensuality, ways of coping, and spiritual practices to her birth.
She is free to eat, drink, vocalize, and move in a way that helps her labor and feels good to her, and she is being treated with compassion and care.
A physiological birth is advantageous to a woman and her baby, so I promote a birth and healthcare provider who encourages this.
Not all women are candidates for a home or freestanding birth center birth.
Some women may have a health condition like high blood pressure, seizures or insulin-dependent diabetes, have preterm labor that cannot be stopped, or the baby is found to have a heart defect that makes birthing out of hospital inappropriate or unsafe, as it would pose a risk to the mom or the baby during or immediately aft er childbirth.
In these cases, I suggest they give birth under the guidance of a healthcare professional in a hospital setting, which is well-equipped to handle the situation and potential risks involved.
But these mamas and babies will still benefit t from the homebirth model of care in the hospital, a model of care I am passionate about for all settings.
Some women don't feel comfortable birthing at home or even in a freestanding birth center.
When I meet a woman for the first time, I never try to convince her to have a homebirth or where to birth.
I ask that she convinces me, because a woman needs to feel safe and committed to this experience in a way that will best serve her as she labors and brings her baby into the world.
If a well woman is experiencing a healthy pregnancy, like most women, she is a candidate for a homebirth or freestanding birthing center.
She will most likely do well birthing out of hospital if she is well-prepared and takes responsibility for her health, feels comfortable with her midwife and support system–a doula, other close family members and/or friends of her choosing to mother her–and a general conviction about wanting to have her baby at home or a birth center.
Regardless of the birth setting, I am passionate about restoring humanity to the childbearing experience and to maternity and newborn care.
I am devoted to promoting homebirth-like care at home, birth centers, hospitals, and the offices and clinics where mamas go for their prenatal Labor and Birth and postpartum visits.
Any woman, no matter where she births, can take the philosophies and practices of a homebirth, create a birth plan she feels empowered by, and have a homebirth-like experience in the hospital.
Author's original content. This is an extract from Anne's #1 Bestselling book: Natural Birth Secrets: An Insider's Guide: How to Give Birth Holistically, Healthfully and Safely, and Love the Experience! (Second Edition)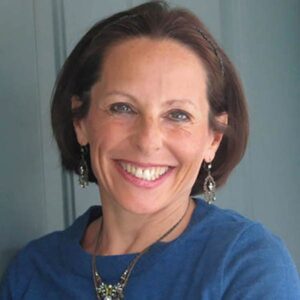 Anne Margolis is a Registered Nurse, Licensed Nurse Midwife, Certified Yoga Teacher with specialties in Prenatal and Postpartum, Licensed Femme! Teacher and Certified Clarity Breathwork Practitioner.
She is a 3rd generation guide to mommas birthing babies in her family. Anne has helped thousands of families in her 25+ year midwifery practice, Home Sweet Home Birth, and has personally ushered the births of over 1000 healthy babies into the world. She has also guided countless human beings to heal from emotional pain, inner stress and trauma, tap into their strength and power, live fully and vibrantly, and reclaim their radiance, joyfulness, calm and overall sense of well-being.
Her work, insights and advice have been seen on TV shows and movies including 4 episodes of 'A Baby Story' on TLC Discovery Channel, and the award-winning feature documentary, 'Orgasmic Birth' and 'The Human Longevity Project.'
Anne is 2x International Bestselling author with Natural Birth Secrets and Trauma Release Formula.
Link to books: https://holisticbirthandlifenetwork.com/page/mybooks