Media kindly brought to you by Sophie la girafe
It's time to roll out the birthday cake on May 25th, to wish Sophie the giraffe a very happy 60th Anniversary and celebrate her status as the world's most beloved teething toy!
She's the pint-sized giraffe with the iconic smiling face and striking print, embraced by babies and parents across the globe. Conceived in the heart of Paris, France in 1961 on Saint Sophie's Day, Sophie the giraffe is steeped in a rich history that retains a modern-day relevance through its trusted parent company, Vulli.
Remaining faithful to its original design that continues to meet the needs of growing infants, the Sophie la girafe® brand has achieved what many in the industry can only dream of – a developmental toy that has truly stood the test of time.
Did you know that since Sophie the giraffe's creation, 70 million units of this legendary giraffe have been sold throughout the world, and she is now exported to 85 countries? With clear inter-generational appeal, Sophie the giraffe's success is showing no signs of slowing down!
Epitomising true star quality, the brand also attracts a high-profile customer base, with celebrities such as Naomi Watts, Miranda Kerr and Madonna snapping up a Sophie for their own bubs. But beyond her effortless style and French chic, there is real substance.
Read on to learn about the fascinating facts and benefits of this timeless teether, plus the homegrown story about Sophie the giraffe's welcome passage to Australia.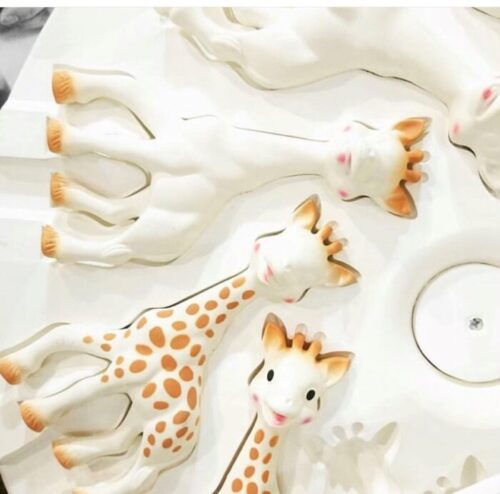 Handmade with unrivalled craftsmanship
60 years on, in a climate where many toy and baby product manufacturers have moved to mass production abroad in favour of cost-cutting, it's refreshing that Sophie the giraffe is still handmade in France. There are certainly no shortcuts for Sophie, who insists on the quality that parents and caregivers have come to expect. Here's how our hero comes to life:
To create Sophie the giraffe's realistic form, heated liquid latex is poured into multi-use plaster moulds for contouring.
The moulds are subject to a gentle 'rotomoulding' process to ensure uniform distribution of the latex and produce perfectly formed giraffes.
The shaped giraffes undergo a minimum three month 'maturation' process where they are dried to eliminate excess moisture while retaining their trademark flexibility.
Next comes polishing of the giraffes' contours and adding the signature squeak/whistle during the 'musicage' stage, along with painting of the eyes, mouths, cheeks, ears and feet, using natural pigments mixed with the latex.
As you can see, it's a very meticulous process and truly a labour of love to create Sophie the giraffe! And if all that attention to detail wasn't enough, a tracking number is even applied to each giraffe, for optimum quality control.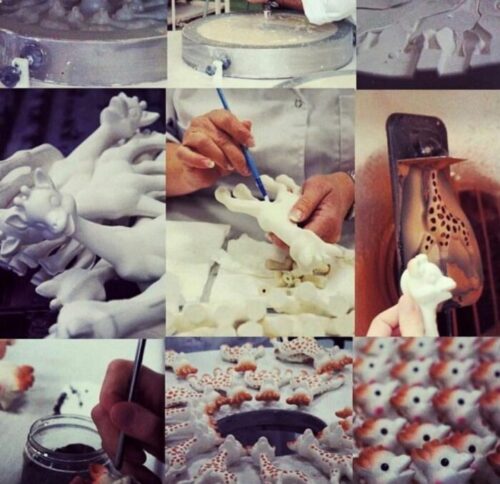 Developmental benefits
Discerning parents and caregivers understand that toys to entertain babies and infants should also double as developmental aides. Sophie the giraffe delivers in every respect, as a teething toy that engages the senses and draws from developmental science. So, why do babies love her?
Sight – at 3 months of age, a baby's eyesight is operating at 1/10th of its capacity and only recognises contrasts as opposed to the full colour spectrum. With this in mind, Sophie the giraffe is adorned with dark and contrasting spots all over her body, meaning she is instantly recognisable for babies and can become a familiar and reassuring object.
Sound – Sophie the giraffe's signature 'squeak' when she's pressed by little fingers serves to stimulate a baby's hearing, while also providing them early exposure to the relationship of cause and effect, in a gentle and intuitive way.
Taste
Using their mouth is an intrinsic way for babies to explore and learn sensations, and Sophie the giraffe provides a chew-friendly texture with plenty of nibbly areas such as the ears, horns, nose and feet, that are especially helpful for soothing babies' gums during teething.
Touch
Sophie the giraffe was designed to mimic a mother's skin, boasting a softness that comforts babies and triggers similar physiological and emotional reactions when held. Lightweight, with an 18cm length and shape that is perfectly suited to a baby's little hands, Sophie the giraffe's delightfully long neck and legs will be embraced at a very young age.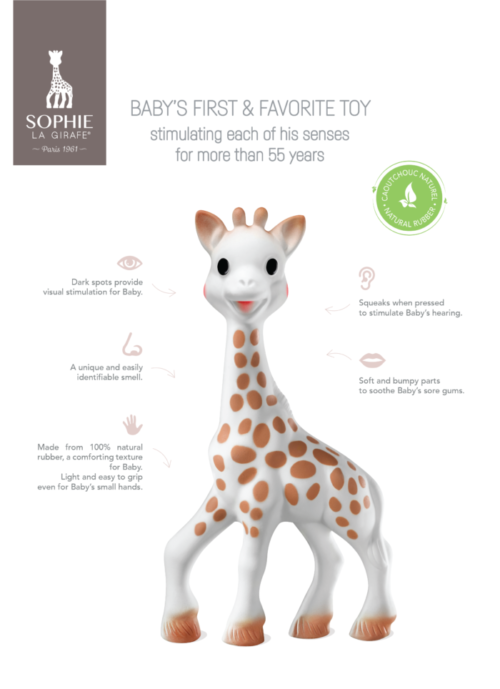 Environmental peace of mind
In an era where parents are forgoing indiscriminate toy purchases in favour of brands that practice sustainable manufacturing Sophie the giraffe is a guilt-free toy. Made from 100% natural rubber that is sourced from the natural latex of the self-replenishing Hevea tree, Sophie the giraffe is the symbol of a sustainable future for children and subsequent generations, from a pioneering toymaker. The Sophie la girafe® brand prides itself on serving as an exception to the 'plastic revolution' since its inception in 1961, and not merely jumping on the bandwagon when it became popular.
Environmental considerations touch all aspects of the manufacturing process, including the above-mentioned plaster moulds shaping the beloved Sophie, which after reaching their shelf-life, are donated for recycling in the local plaster industry. With sustainability intact, parents and caregivers can also breathe a sigh of relief that Sophie's exceptional material is natural, flexible, waterproof, insulating and pleasant to smell and touch.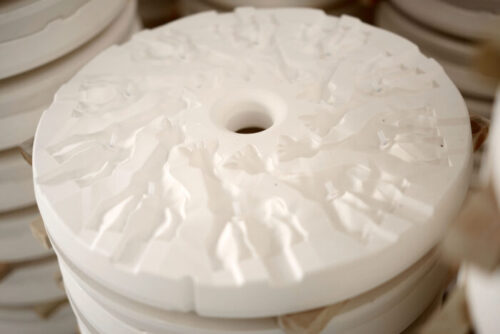 Commitment to giraffe conservation
In case there weren't enough reasons to love Sophie the giraffe, you can also add wildlife conservation to the list. In honour of the majestic animal behind their pint-size replica, the maker of Sophie the giraffe, Vulli, has pledged support for giraffe conservation through a partnership with Giraffe Conservation Foundation (GCF). As the only organisation in the world to concentrate solely on the management and protection of giraffes in the wild in Africa, CGF undertakes initiatives for protection of the four species of giraffe spread over 16 African countries.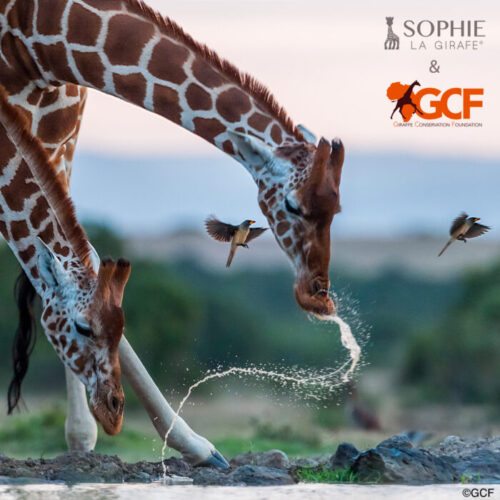 Sophie La Giraffe's Australian home
Sophie the giraffe has had quite the journey around the globe, with little trips from France to the UK in hand bags on the Eurostar, jet flights over the Atlantic from Europe to the United States, and probably the longest trip of all, to the 'Land Down Under', Australia!
Bringing a little French flair to Australia, Sophie the giraffe was handpicked for Australian distribution by French entrepreneurs Isabelle Gardy and Cecille Boston. Having migrated to Australia and upon giving birth to their own children, Isabelle and Cecille reached for Sophie the giraffe, but were dismayed that this beloved toy and childhood memory had not yet made its debut.
Straight on the phone to France to rectify the situation and spread the joy of Sophie the giraffe to all Australians, Isabelle and Cecille founded Les Folies Pty Ltd in 2006, which has become the sole and exclusive Australian distributor of Sophie the giraffe. The company has been extremely proud to distribute, throughout Australia, Sophie and all other Vulli products, ever since.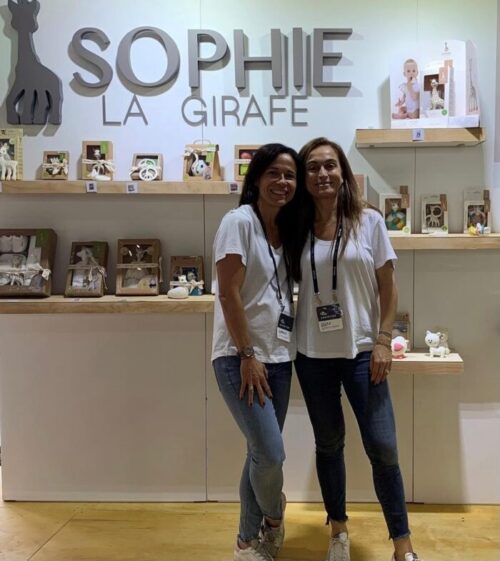 Your adventure with Sophie the giraffe
Every Sophie the giraffe voyage to Australia is testament to the growing international awareness of this wonderful baby product, and also thanks to the passionate group of people who choose to import her and provide access to other carefully-selected baby products. The Les Folies family now includes Isabelle, Mike, Cecile, Guy and their children, all of whom are very happy to be part of this unfolding story. Will you be part of it too?
If you haven't already introduced Sophie the giraffe for your little one, or are searching for the perfect gift for a new or expecting mum, visit the Les Folies website to embark upon a beautiful and memorable tradition.
To view on YouTube:

For further info, please visit: