By Kirsty Lamont, Director and Money expert at Mozo
Whether it's for an emergency fund or a holiday with the kids, it's no secret saving money sits on the wishlist of many Aussie families. However, with so many expenses to cover with your paycheck, from weekly groceries to monthly mortgage repayments, the goal of saving up can often appear more like a dream than reality.
But no matter how tight your finances may seem, growing your savings certainly isn't mission impossible. The first step is to figure out a savings plan and have some strategies in place to help you stay on track and motivated. Here are five super savvy ways to save up and turn your money struggles into successes this year:
Make budgeting your best buddy
Whether it's saying 'no' to buying the flashiest toys for your kids, or shopping around for a more competitive home loan or energy deal, big and small reductions to your expenses list can help your family save hundreds, if not thousands, of dollars this year.
After all, saving more starts with spending less – and your budget is a great way to see where you could cut back on costs. The rule-of-thumb: be strict with your spending, but remember to keep it realistic.
One useful budgeting method is the '50/20/30' rule, where:
50% of your monthly income goes into the essentials (e.g. groceries, transport, debt repayments)
30% goes into 'fun' (e.g. eating out, entertainment)
20% goes into your savings
It's also important to give your budget a regular health check, especially after major life events like having a baby or your kids starting primary school. That way, you can factor in all the new costs you'll have to meet, from baby products and accessories to after-school care and extracurriculars.
Pay your bills and debts on time
Ever been hit by late fees and high interest charges because you forgot all about that power bill or credit card repayment until the very last minute? If you're looking to rescue your hard-earned money from the drain, staying on top of household bills and any debts is a must.
Luckily, simple actions are all that's needed – from jotting down the due date on your calendar, to setting an alarm on your phone for at least a day or two in advance so you have time to prepare the funds.
Automated payments can also be a huge helping hand, as technology will do the job of being punctual for you! But make sure you have enough money in your bank account for the transfer, so you aren't stung by a direct debit dishonour charge.
Don't fall for the cost of convenience
When you're already juggling work, kids and chores around the house, meal planning and prepping can feel like just another burden on your plate. But opting for convenience – whether that's eating out at work or putting prepackaged snacks into your kids' lunchboxes – can leave a bigger dent in your bank account than what you may think.
In fact, recent Mozo research found that Aussie households could reduce the cost of school lunchbox snacks by $777 a year – just by switching from prepackaged purchases to bulk buying! That's money you can put straight from your pocket into your savings account.
Pick a day to do all your meal prepping, which may include breakfast, lunch and dinner. For many, Sunday is ideal because it's a day off work, kids are home from school, and the whole family can help out if you need a few extra pairs of hands. Don't forget to invest in good storage containers too – preferably airtight ones with compartments, to keep your meals as fresh as possible.
Stick to one shop a week
Now for the tricky bit: buying groceries. This is one of those pesky expenses that can add up over time and eat a substantial chunk out of your household savings.
Get organised by putting together a shopping list for the week, and setting yourself a spending budget. You could even use a handy app to create collaborative grocery lists with your family and track your outgoings.
The idea here is to do all of your shopping in one go, as the more times you visit the supermarket, the more likely you'll be tempted by other items in the aisles. Impulse buys could end up untouched in the fridge or pantry, and go to waste once they expire.
Another option is to do your grocery shopping online! This has a perk of letting you see how much your total shop costs before you check out. It's also easier to compare prices online without getting swept away by big red 'half price' signs – just head to the website, search for the product you need and sort the list by unit price from low to high, and you'll find out which item is the cheapest.
Bear in mind though that there could be delivery fees attached. To get around this, you could take advantage of free shipping days, or opt for 'click and collect' (where you make an extra trip to the store to pick up your purchases).
Choose pre-loved!
From children's clothes to the family car, buying pre-loved where possible could help you save big bucks too.
Practice the art of thrifting by visiting your local Vinnies or vintage store. You can find some pretty unique outfits there, and if any don't quite fit, you'll always have the option to get them adjusted by an alterations specialist.
And if your kids are about to start school, remember that many schools also have second hand uniform shops which sell everything from shirts to jackets, and generally, they're in good condition too. This is also a great way to ensure you aren't blowing your budget replacing all the clothes that your kids grow out of.
For big ticket items, online marketplaces and buy, swap and sell websites are brimming with opportunities to save hundreds of dollars on household appliances such as fridges, washing machines and vacuum cleaners. In fact, some of those items are sold at prices next to nothing because the seller may be moving or trying to get rid of them as soon as possible.
Ready to get started? Armed with these tactics, you could be one step closer to hitting your savings goal this year!
About Kirsty Lamont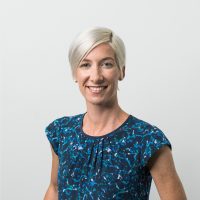 Kirsty Lamont is a Director at financial comparison website mozo.com.au She is passionate about helping Australians make better, more informed money choices from their insurance to weekly groceries.