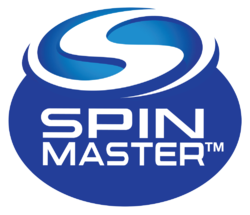 Spin Master
Spin Master was founded in 1994 by two childhood friends, Ronnen Harary and Anton Rabie, soon after graduation from The University of Western Ontario. Ben Varadi, a classmate of Anton's from The University of Western Ontario's Richard Ivey School of business, joined the Company subsequently in 1994.
Today, the company has resumed its history of growth, with a renewed focus on diversification and increased operational and financial discipline. It has expanded into a number of new toy categories, organically and through acquisitions. The company's acquisition of Spy Gear expanded the company's offering in boys action and outdoor toys, The acquisition of Meccano provided an entry into the building sets category and the acquisition of Cardinal Games has made Spin Master the #2 manufacturer in the games & puzzles category in North America. Spin Master has since made a number of key acquisitions including EG Games, Etch A Sketch, Toca Boca/Sago Mini, Swimways, Marbles, Aerobie, Perplexus and most recently GUND.
When Spin Master began to chart it's course in the children's entertainment industry, the founders recognized that in order to compete successfully with the established brands of larger companies, they had to design and market innovative products that would "wow" consumers and disrupt the traditional toy market. With the inspiration of its founders, who remain actively engaged in the business today Spin Master has maintained a deeply rooted culture of creativity, partnership and passion.
Contact: +61 180 031 6982
Website: intl.pawpatrol.com/?locale=en_AU