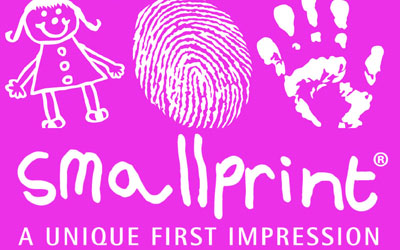 Smallprint is a network of home-based jewellers that love capturing special memories for their customers. Established in 2004 we are the leaders in fingerprint jewellery and have jewellers in all states.
With our fingerprint jewellery, what the person touches actually becomes the jewellery piece. No moulds are used, what they touch becomes the jewellery piece. That's why it's so special. 
We can print all ages from 4 months old to adults so don't worry if your children's are no longer newborns.
Our range consists of sterling silver charms, pendants, cufflinks and key rings in a variety of shapes. As each piece is handmade, you need to allow 3-4 weeks for the jeweller to weave their magic. 
Our products make the perfect gift of love and are highly treasured by the receiver. We also have gift vouchers.
This may not come as a surprise but most other halves don't know we exist so if you like our products and want something special made, shoot them a link to our website. Most products can be ordered online, including vouchers, so don't be too subtle with your hints!
We love what we do as our products have special meaning to our customers. We'd love to make something special for you.
Contact: 1800 762 557
Website: www.smallprint.com