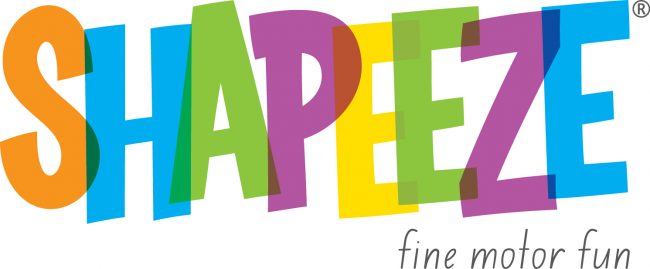 Shapeeze is a return to traditional, self-directed activities of gluing, sticking, colouring and handwriting and has become a favourite NO-TECH solution to help children have a more confident start to their school years.
Fully self-contained and transportable, Shapeeze is travel-friendly, complete with all elements required to create and learn at home – or on the go!
In addition to many pages of child-friendly designs, the take-anywhere kits are scissor-free and fully self-contained with a glue stick, 5 triangle-barrel colour pencils to assist with learning correct pencil grip and a standard pencil sharpener, all housed in resealable trays.
The OT-approved pencil pots contain 12 high quality coloured pencils housed in a resealable pot with a built-in sharpener. Perfect to encourage correct pencil-grip.
"I created Shapeeze® for my middle child Ella, when she was four. Very independent, she wanted to read and write just like her big sister Grace but didn't want my help. I couldn't find anything that didn't require me to explain or prepare it first, so I decided to make something myself, and Shapeeze was born…
My previous experience as a foster carer, formed my focus on fine motor skills, the need for independent engagement and my passion to partner with children's welfare organisations and help children in care have the same opportunity to start school confidently as their more fortunate peers.
I have consulted with pre-school educators and occupational therapists; and trialled Shapeeze in live preschool and occupational therapy environments to ensure it will inspire children's creativity, extend their attention span, develop basic literacy and numeracy skills, and build crucial fine motor co-ordination. I am so pleased with the finished product and proud that every Shapeeze pack sold contributes to helping a child in care. I hope that you will love it as much as I do."
Simone Crighton, Creator
Website: https://shapeeze.com.au/
Email us: info@shapeeze.com.au