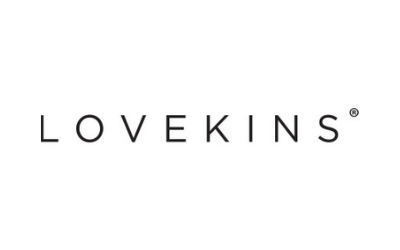 Lovekins Pty Ltd
LOVEKINS is an Australian wellbeing and skincare company specialising in a range of natural and organic pregnancy + baby skincare and personal care products.
Founder & CEO Amanda Essery is a 6th generation Australian Chinese, born and raised in Darwin, The Northern Territory. Heavily influenced by Indigenous Australian culture, Amanda shares a strong connection with her nurturing land. Amanda created Lovekins to purposefully solve her daughter, Heidi's dry skin condition with native Australian superfoods. That's how LOVEKINS was born. Bush extracts used by Indigenous Australians as food and medicine for over 60,000 years is something that has fascinated Amanda during her upbringing in Darwin. We use Kakadu Plum – the richest source of vitamin C on the planet and Australian Blue Cypress from farmers we source directly from the Northern Territory and formulated into our skincare range. Through the growth of the baby skincare range, Lovekins has extended to nappies to compliment the baby category. We launched our toxic-free, vegan certified and midwife approved nappy range in June 2019 which consists of 8 different product lines to cater for every baby shape and size.
On the road to holistic wellness, Amanda realised that self-care was pertinent to herself and fellow sisters. LOVEKINS WOMEN feminine hygiene range launched in March 2019 was a natural attrition to the Lovekins brand to support women and allow them to achieve their best. Lovekins is the first company in Australia to pioneer Non-Adhesive Core technology which means no binding adhesives are used in the core part of the sanitary pad. Created with rich Australian cotton, our Lovekins sanitary pads range are certified toxic-free, vegan certified and naturally chlorine, fragrance and dye free.
Lovekins vision is to improve the health and happiness of women and babies by empowering them with unique Australian products. Lovekins supports local communities by using sustainable native ingredients. Our eco-friendly range provides families with a simpler approach to parenting to enable future generations to thrive and be healthy.
Contact: 1300811475
Website: www.lovekins.com