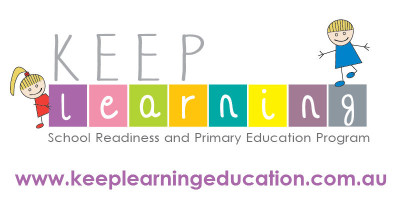 Keep Learning Education
We strive to provide all children with the appropriate skills and strategies to develop their self esteem and ability to achieve success in learning. We work with struggling learners as well as gifted learners or children who just need a little boost.
Children can start a Keep Learning class as early as the age of two with an engaging craft, music and play focused lesson. They then progress into school readiness classes at the age of three, in preparation for the two years before they begin primary school. We also offer K-6 education programs with a focus on Literacy and Numeracy in accordance with the Australian National Curriculum. In addition, selected workshops are offered to target the development of specific skills such as spelling, comprehension, mathematics and NAPLAN preparation.
We carry out in-depth assessments which help us meet the specific needs of each student. Our teachers are qualified and passionate about helping children build their skills and achieve their personal goals.
Our school readiness programs ensure that children have the best head start before beginning Kindergarten and have acquired all the skills necessary for primary school.
In the Keep Learning K-6 Education Programs we use concrete materials, educational games, traditional teaching methods and technology to keep children engaged and meet the needs of different learning styles.
We hope to help you find a class to suit your unique child.
Contact: (02) 8021 4461