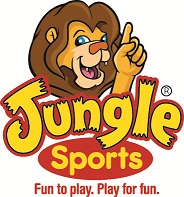 Jungle Sports is the multi award-winning kids sports program that has been inspiring happy and healthy lifestyles for 000's of Perth families over the last 14 years.
Jungle Sports was set up for 3 simple reasons
To ignite a child's passion for sport and movement
To encourage all children to actively engage their imagination and creativity
To assist children and their parents to develop healthy habits and continually find new and fun ways to being active.
Jungle Sports knows parents have such busy lives these days so we provides fun, structured programs for parents to spend quality time with their child while having fun and learning essential physical and social skills that are so important for young children.
Each program is fun to play and we play for fun, whether it is Soccer, Multi-Sports, Rugby, Footy or Bubs & Cubs, there are lots of paths a parent and child can take along their individual Jungle Journey. It gives parents and Children a variety of options to either stay in one sport or switch to something new.
No other children's program compares to Jungle Sports for the quality and structure of its programs, its award winning history and the professionalism and commitment of its Gamekeepers (coaches).
Contact: (08) 9499 1800
Website: http://www.junglesports.com.au/
Email us: info@junglesports.com.au