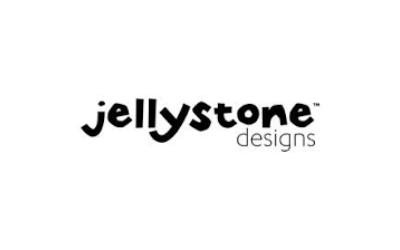 Jellystone Designs is an industry leader in non-toxic silicone teethers and toys with a strong commitment to enhance the way babies and children learn through sensory exploration.
Behind the brand of Jellystone Designs is Claire, a Sydney based mum with a passion for design who is constantly scribbling down ideas or doodling a new product concept.
The Jellystone Designs range is constantly growing with an offering of non-toxic, silicone made products with a wonderful feel and clever design.
Our products are suitable for all ages and stages, great for your little one as well as making the perfect gift.
Within our range, and well loved by the Jellystone community, is the Rainbow Stacker. This combination teether and toy is the perfect addition to any playroom, for bubs it can be used to provide relief for tender gums and as your child gets older it can be used as a stacking toy. The Stacker has great educational benefits and is available in three gorgeous designs of Bright Rainbow, Pastel Rainbow, and Ocean.
You can explore the rest of our range on our online store and our Instagram.
All our products are 100% non-toxic and BPA free. All silicone toys can easily be washed in warm soapy water making them great for both indoor and outdoor play!
Website: https://jellystonedesigns.com.au/
Email us: claire@jellystonedesigns.com