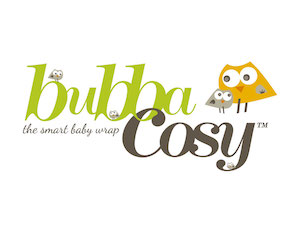 BubbaCosy has been designed to give your newborn the security and comfort that only a mum can give. Made from the finest quality natural fabrics it is soft and gentle on baby's skin. 
Each BubbaCosy™ has a duvet inside to support posture and provide the extra warmth your baby needs. The duvet, made from 100% Australian washable wool, helps to regulate baby's body temperature. It's breathable, flame-retardant and moisture absorbing qualities makes it ideal for even the most sensitive skin.
The unique design allows baby to rest in natural, frog-like position which is recommended for healthy hip development. It allows legs and arms movement when needed while still keeping baby safe in the wrap. Baby is always snug and secure, encouraging a longer lasting sleep.
Bubbacosy baby wraps are safe and easy to use, fully machine washable.
Most mums will use the baby wrap for the first five months of the baby's life.
Contact: 0402 256 670
Website: http://www.bubbacosy.com.au
Email us: info@bubbacosy.com.au