Stadium Stomp Adelaide Oval is a fun and unique challenge which sets you on a stair climbing course within the iconic Adelaide Oval. Covering over 6,000 stairs, this is the ultimate stair climb.
The ultimate stair climb returns to Adelaide Oval on Sunday 16 June 2019.  Adelaide Oval has celebrated international recognition as a truly world-class sporting stadium, concert venue and home to South Australia's biggest stair climb!
Climb your way up, down and around 6,000 stairs in this fun and unique challenge (short and junior course option also available). There will be rest stops (pick a seat!), drink stations and music playing to keep you focused and pumped.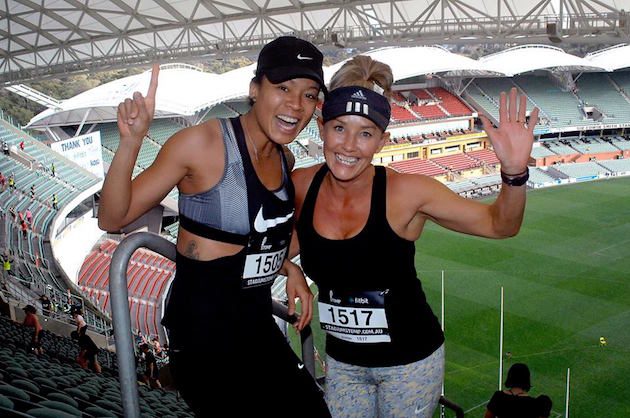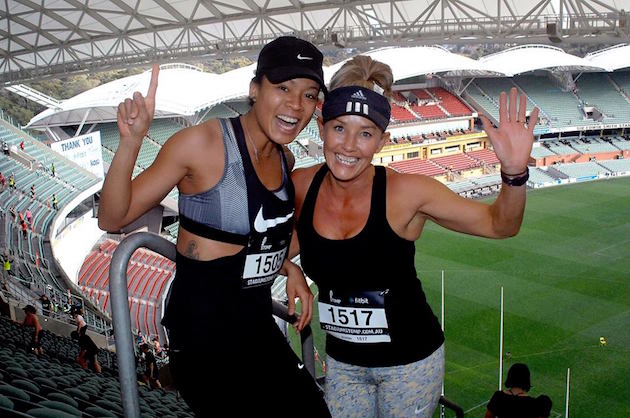 If you're looking to step your fitness, have fun and try something new, take on Stadium Stomp in 2019.
Event categories, now with more stairs than ever:
Full Course (6000 stairs, 12 yrs+)
Short Course (1000 stairs, 12 yrs+)
Junior Stomp (1000 stairs, 5-11 yrs)
Stomp Unlimited (unlimited stairs, 12 yrs+)
You'll get out of it what you put in. It's damn tough at a pace, scenic at a stroll, but best of all it's something you can do at your own pace or to the beat of the music playing throughout the stadium.
Stadium Stomp is open to participants of all fitness levels and you can register as an individual or do it as part of a team. This is not a timed event.
All participants are encouraged to raise funds for their charity of choice to make every step count.
Tickets from $24.95 – $109.95.  Register via the Stadium Stomp website here.
Link to website: https://playandgo.com.au/index.php/stadium-stomp-adelaide-oval-16-jun-2019/