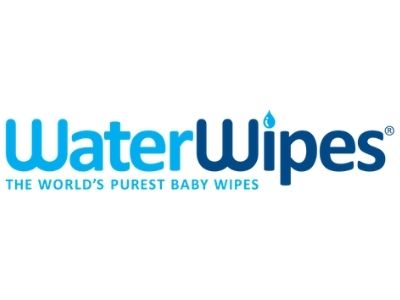 WaterWipes
WaterWipes are the world's purest baby wipes – made with just two ingredients – 99.9% water and a drop of fruit extract.  WaterWipes are safe and gentle enough for even the most sensitive skin and a convenient alternative to cotton wool and water. They're the preferred choice for hospital neonatal units and are recommended by midwives across the globe.
Created by a concerned Dad and inspired by a daughter with sensitive skin, WaterWipes work on the belief that less truly is more. Our founder was shocked to discover the chemicals in baby wipes that were meant to be 'suitable from birth', so he set out to create a truly gentle alternative that actually was. Five years of research and development followed, before the birth of WaterWipes – the world's truly pure baby wipes.
When it comes to being the expert on sensitive skin, we've got you covered. As the experts, we know that what you don't put on a baby's skin is as important as what you do. Our patented technology does what other wipes can't and promises the peace of mind that comes from knowing you're using the best for your baby's delicate skin.
WaterWipes are the only wipes approved by Allergy UK and the USA Eczema Association. WaterWipes is also a proud supporter of the Miracle Babies Foundation, doing our bit to support the most vulnerable babies and their families across Australia.
Contact: 1800 128 618
Website: waterwipes.com