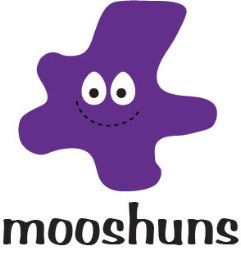 Mooshuns are moody cushions – hand-made cushions with different expressions and moods designed to help children talk about their feelings, develop emotional intelligence and empathy and build positive mental health habits.
Mooshuns are feelings children can see, touch and hold and they can give them a way to describe their emotions when they don't have the words. Mooshuns show a wide range of emotions, which can help children to talk about their own feelings and then build their own bank of feelings words to help them describe their moods.

Mooshuns are a great tool for parents to generate discussion about feelings and emotions. They're also particularly helpful in pre-school, primary and special school settings, and are a useful tool for helping kids with autism understand facial expressions.

Finding a simple way for children to share their feelings or indicate their emotional state can be a very positive step. Mooshuns have had great feedback from parents who have used Mooshuns to help children on the autism spectrum and had positive results.

Mooshuns are available in a variety of moods and different colours, sizes and styles. Each Mooshun is unique and carefully handmade in Melbourne. There are also other resources available, such as postcard and photo sets to help describe emotions and facial expressions.
Contact: 0400 036 466
Website: http://www.mooshuns.com.au/
Email us: ian@mooshuns.com.au